In February, we took the wraps off of the world's first ticklish car, a red Toyota Yaris Sport with touch-sensitive pads integrated into the body panels. Tickle the car – built as part of our partnership with Comic Relief for Red Nose Day 2015 – and it responds with laughter, shaking, flashing and the squirting of water.
Seeing the yappy Yaris in the press, Lancaster Toyota Raleigh contacted us requesting that we bring it along to a special Comic Relief awareness day being held at Chadwell St Mary Primary School in the borough of Thurrock in Essex. We said yes, of course, and decided to capture the children's responses to both the car, and its design consultant – none other than Mr Tickle himself.
On the afternoon of March 2, 230 schoolchildren – aged between 5 and 11 – ventured outside onto the school's playground to showcase their talent for tickling by waggling their fingers over our Yaris.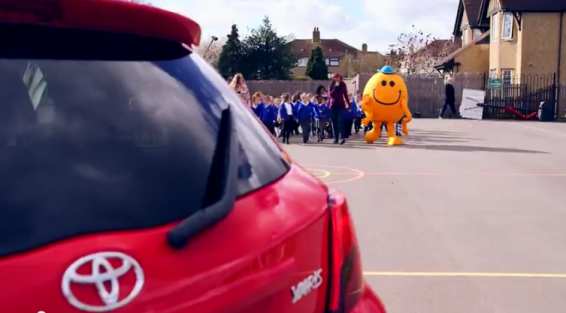 Red Nose Day has a particular resonance for Chadwell St Mary Primary, which, like those that Comic Relief seeks to help, has been given the support to work its way out of harder times. Five years ago, the school faced the threat of closure but was saved when 991 individuals contacted Thurrock Council in protest.
The school has since become one of the highest achieving primaries in the area and employs innovative technology – not unlike what you'll find in Toyota cars – to support its impeccably organized faculty. Underwater cameras feature in the school's beautiful nature reserve pond and the school possesses 60 Surface tablets for interactive learning.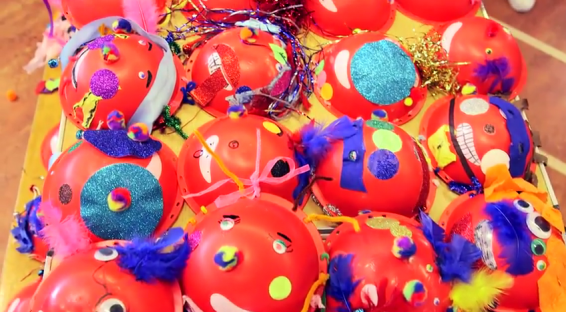 As part of the school's Red Nose Day activities, pupils each decorated car red noses provided by Lancaster Toyota and sang their own version of the official Red Nose Day primary school charity song Making Funny Faces.
Headteacher Julie Donnelly reflected on the day's success and said: "(The children have) really taken on board what it is to be a child growing up in 2015 and how their lives are so different to those across the world."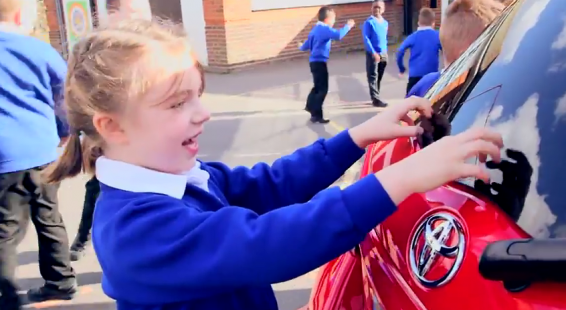 Ahead of Red Nose Day, the ticklish Yaris will be appearing at the official Red Nose Day Danceathon at Wembley Arena on March 8, hosted by Claudia Winkleman.
You can purchase a car red nose like the ones decorated by the pupils at Chadwell St Mary Primary School for £5 from your local Toyota centre or from our official eBay store – 100% of the proceeds will go directly to Comic Relief.