The all-electric Toyota bZ4X has taken on its first 'blue light' public service role, joining the fleet of response vehicles within one of London's busiest parks police teams.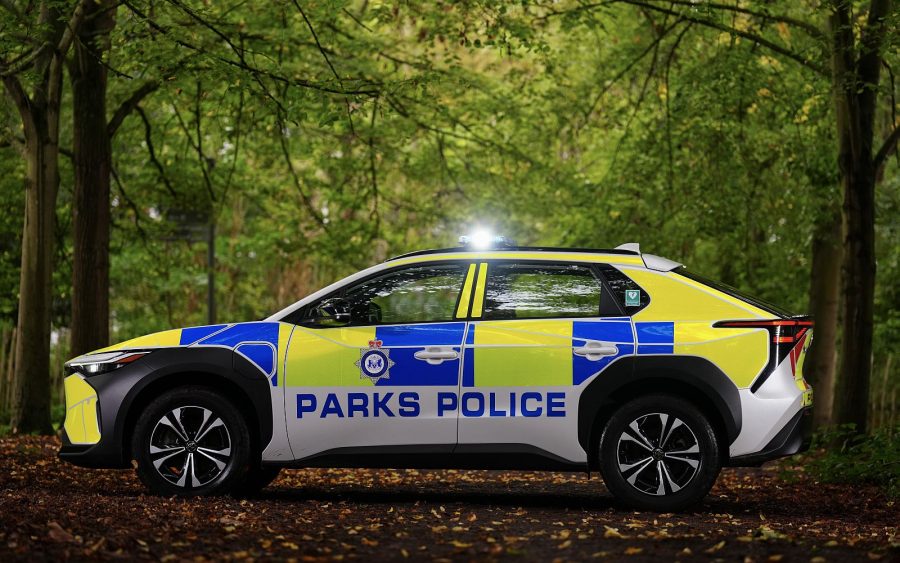 Electric police car
Eye-catching in its official half-Battenburg police livery, the bZ4X has been mobilised to patrol more than 28 parks, open spaces and cemeteries in the Royal Borough of Kensington and Chelsea. This is in addition to providing community support at events such as the Notting Hill Carnival.
Environmental credentials were a prime consideration for the borough's parks police, having previously used diesel-powered response vehicles. The zero tailpipe emissions of the bZ4X's battery electric powertrain fitted the bill perfectly, but the vehicle was also ideally sized to carry the team's equipment and manoeuvre comfortably through gateways and along narrow, meandering routes in the borough's public parks.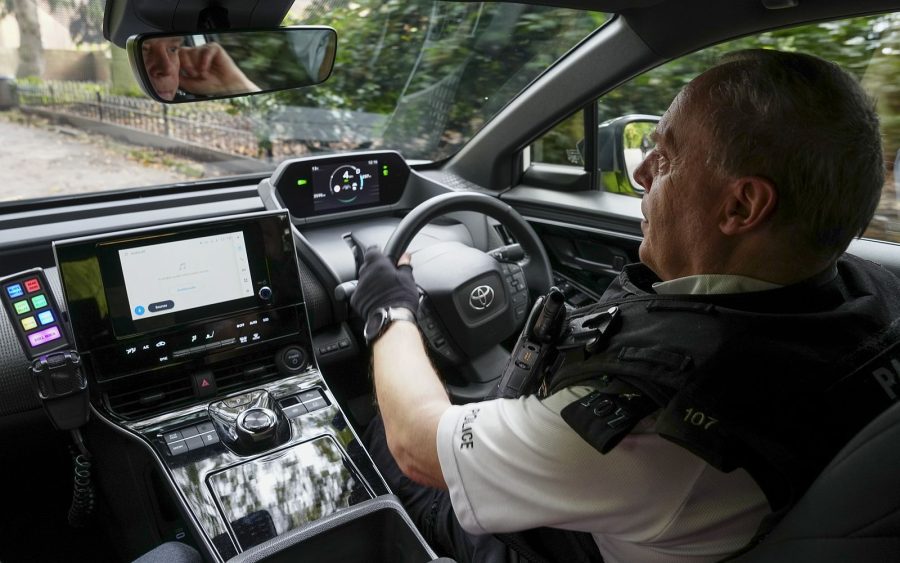 Councillor Emma Will, lead member for parks and leisure said: "We are committed to becoming a greener borough and being net zero as a council by 2030, so the new car for parks police is another step in the right direction. All vehicles in our parks are now electric and we're looking to expand our fleet elsewhere. Toyota has worked closely with our team to ensure we got exactly what we needed."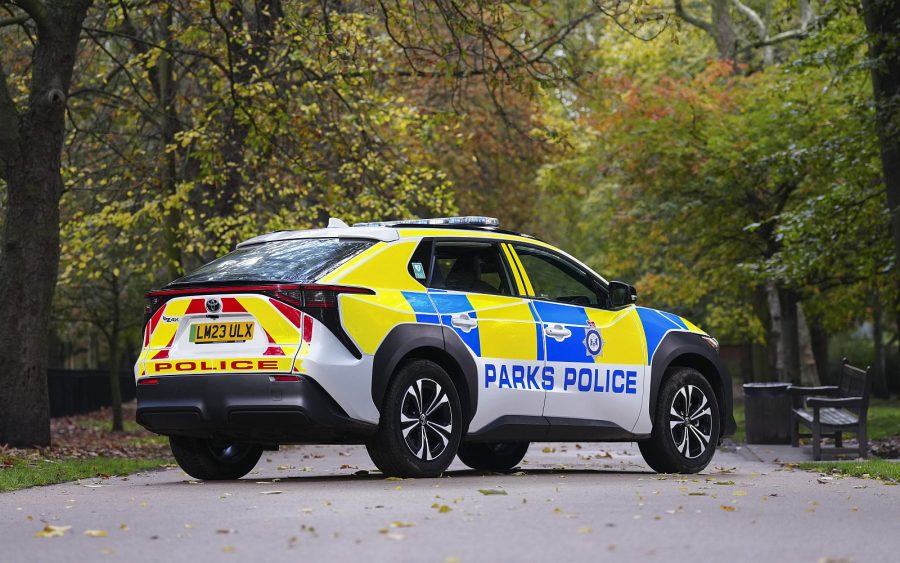 Neil Broad, general manager of One Toyota fleet services, said: "With its high quality, versatility and strong environmental credentials, we're confident the bZ4X will prove its worth with the borough's parks police and many other public service fleet customers in the future."
Learn more: Toyota Corolla police car – a force for good