Irish-born Buttsy Butler is one of Europe's finest drift racers. Sponsored by Monster Energy alongside legendary hoonigan Ken Block, Buttsy taught himself to drift in a Toyota Corolla GT Coupé (AE86) and now drives an ultra-rare Soarer.
When I was 18 I took out a loan and bought myself an AE86
We took five with Buttsy at the Goodwood Festival of Speed to talk opposite lock, 2JZ engines and find about his journey from the streets of Waterford to the global motorsport stage.
Toyota Blog: Can you tell us what got you into drifting and how did you hone your skill?
Buttsy Butler: I was 17 and I'd never really been into cars but then I went to a car rally and I saw a car doing a donut. I'm into phsyics so I found myself questioning how it was possible.
I went online and researched rear-wheel drive cars and then in 2002, when I was 18, I went to the bank, took out a loan and bought myself a 1986 Corolla AE86.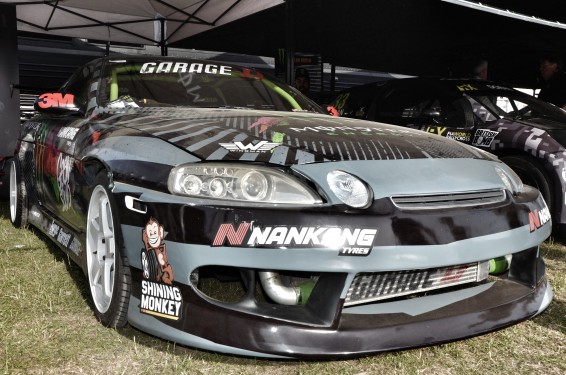 TB: What was it about the AE86 that appealed to you at the time?
BB: In Ireland the AE86 was famous for its rallying capabilities and in my hometown of Waterford 21 others had one.
TB: How difficult was it to get the car sideways?
BB: Well the first time I drove the car I was able to do a donut! I suppose you could say I was a natural!
The first time I drove the AE86 I was able to do a donut
TB: Once you had discovered your talent for drifting, how did you set about showing it off and getting your name out?
BB: My friends and I started the 'Opposite Lock Display Team' and drove in shows across Ireland – I developed a bit of a name for myself quite quickly. Then in 2004 I was contacted by a production company who wanted to make a documentary about me organising a car cruise.
From there, me and those same friends who had set-up Opposite Lock founded the 'Pro Drift Championship', a Pan-Euro drifting series.
Finally, six years ago I met a marketing manager at Monster Energy and pitched him an idea to set-up a drifting team. I did that for three or four years before going solo.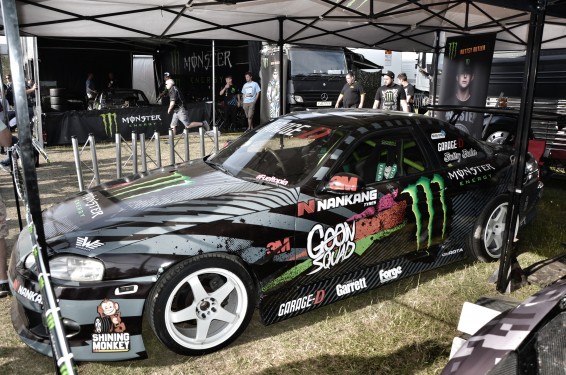 TB: Tell us about your Soarer. How long have you had it and what do you use it for?
BBl: When I secured sponsorship with Monster in 2009 I was in need of another car, specifically another Toyota. I wanted a Soarer but they're very rare. After a bit of searching I found one in in Norway, went to pick it up, and drove it back to the UK.
I use the car solely as a demo vehicle at drift events but outside of these I've done the Gumball and Modball rallies in the car and have driven it from London to Stockholm. Only the differential and clutch have needed replacing.
TB: What modifications have you made to the car?
I think the 1JZ is the best engine ever
BB: Not many to be honest, I keep it fairly standard. I welded the differential, adjusted the front steering knuckles to provide some additional lock, fitted a hydraulic handbrake and stripped the car out.
With the engine, I've switched from the standard issue twin to a Garrett single turbo, have added a fuel pressure regulator and HKS fuel line defender and have turned up the boost to one bar. I think the 1JZ is the best engine ever.
TB: What's next for Buttsy Butler?
BB: I'd like to put a 2JZ engine in a GT86. To take one of those up the hill at Goodwood packing around 600bhp is my dream.
TB: Sounds awesome! Thanks for your time today Buttsy and keep in touch.
BB: No problem, I will do!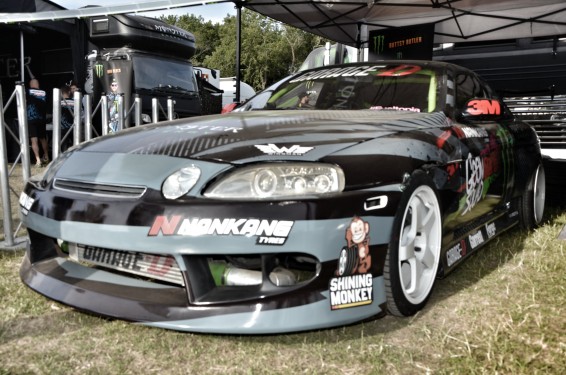 Where next?
Follow Buttsy Butler on Twitter or Facebook.
Details in this article were correct at the time of publication.