A time-warp-condition 1972 Toyota Crown 2600 Automatic De Luxe saloon (MS65 chassis code) with less than 60,000 miles on the odometer has recently been recommissioned after languishing for more than 25 years in storage.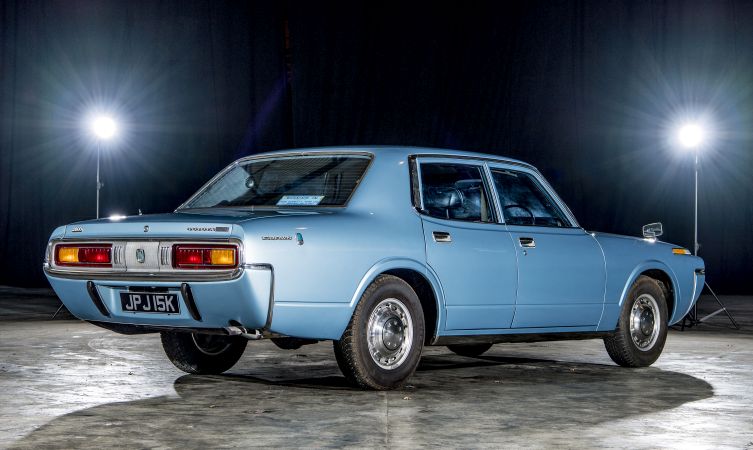 This is the whistle-stop story of an incredibly rare UK car, as documented through its paperwork and relayed by the grandson of the original owner.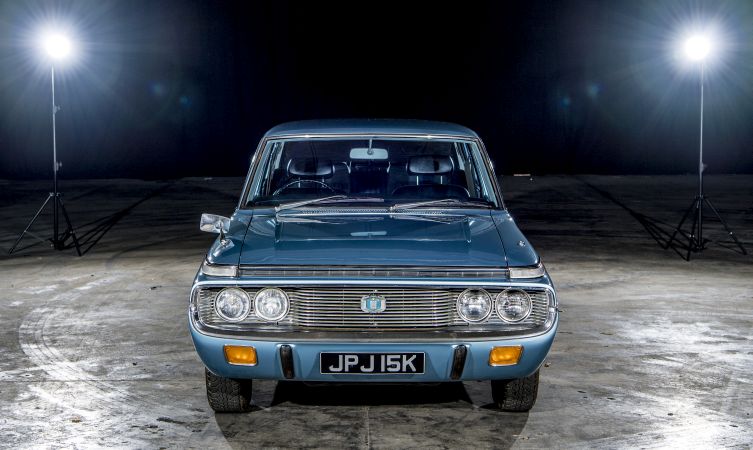 1972 Toyota Crown: a trip down memory lane
The last time Nick Garrick (below) sat in the back of this 1972 Toyota Crown he was 12 years old and his grandparents, Percy and Ethel Cole, were in the front seats. Clearly moved by the opportunity to relive a past he thought was consigned to history, his eyes dart across various features of the dark vinyl interior. Memories of shapes and textures, buttons he wasn't allowed to touch, the sights and sounds of day trips away – all come flooding back.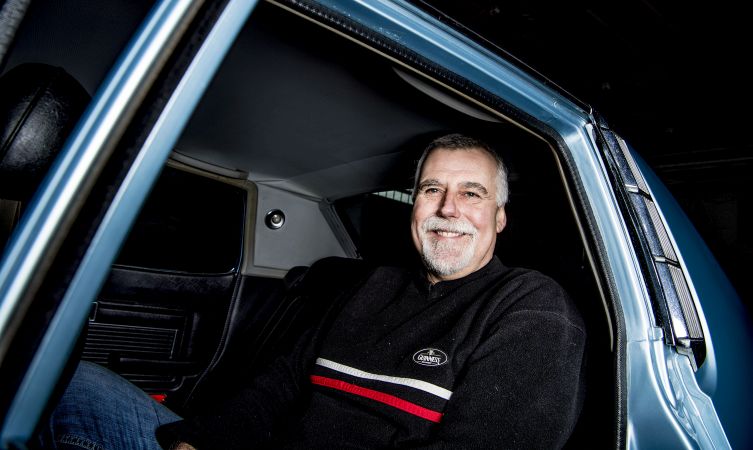 Nick recalls that the Toyota was something of a spontaneous purchase for his grandfather. Dissatisfied with a similar model from a British manufacturer, Mr. Cole saw the futuristic-looking Crown in the window of his local Toyota dealer in Ewhurst, Surrey, and immediately arranged a part-exchange deal.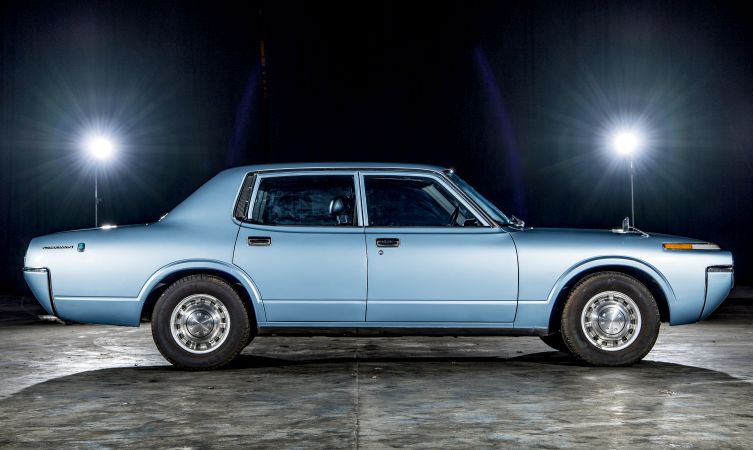 The exotic new fourth-generation Toyota Crown was delivered on 1 February 1972 and went on to enjoy the life of a pampered royal. Always dry-stored when not in use, it rarely ventured far from the family farm in nearby Dunsfold and was rarely pushed beyond a leisurely 30mph. Indeed, Mr. Cole kept the dealership's running-in sticker in the rear window as a visible excuse for driving slowly.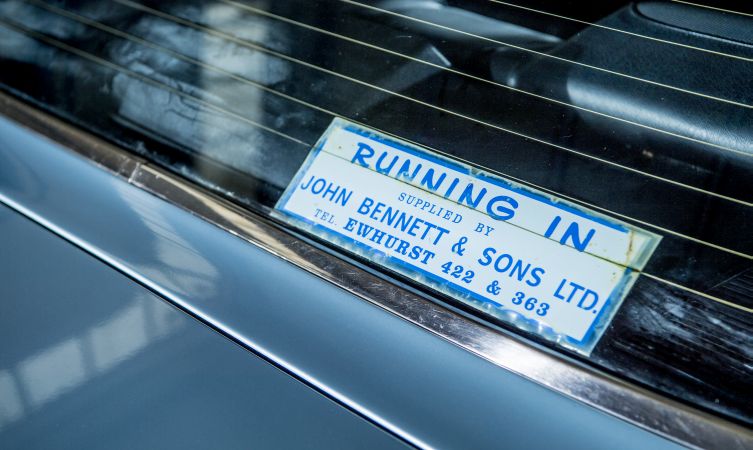 Particular he may have been but Mr. Cole had an infectious enthusiasm for his Crown, a feeling no doubt inherited from his father who owned the previous generation model. With both father and grandfather acting as ambassadors for Toyota's flagship saloon, when it came time for Percy's son to choose a car, he followed the family tradition and purchased a fifth-generation Crown coupe from the same Surrey dealership. Three generations of Cole family and three generations of Crown family must have made for an extraordinary convoy.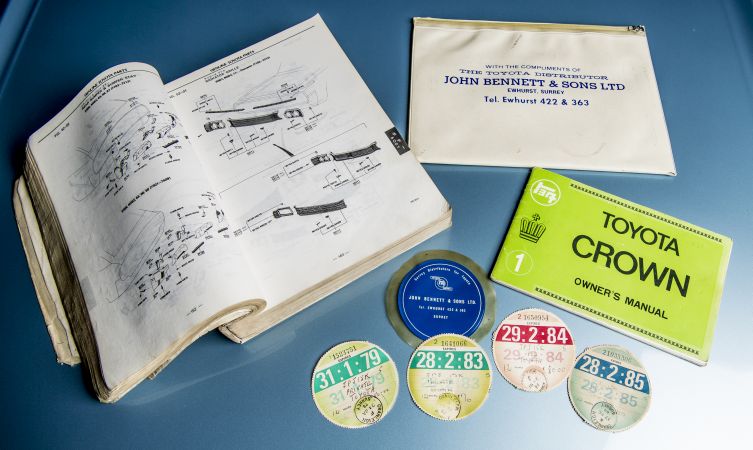 Percy Junior stored and maintained this Crown for more than a decade after his father's death. Not long after the turn of the century, however, the car was left in the family's storage facility and remained there untouched until October 2016.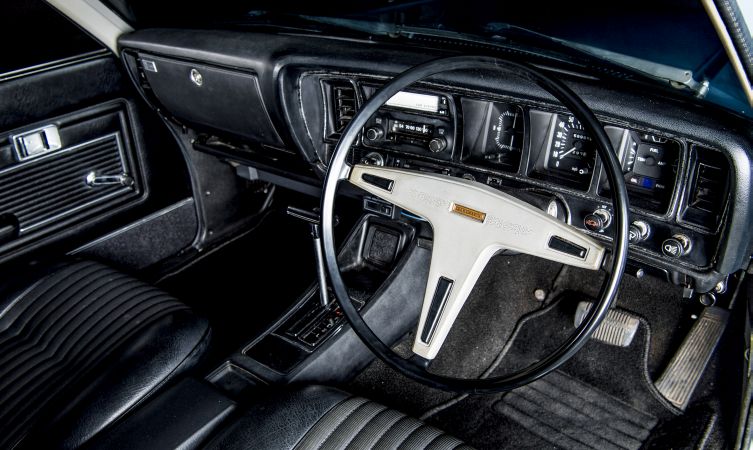 1972 Toyota Crown: the reappearance
After it had spent more than 25 years in a sedentary state, the Cole family finally decided to try and recommission the Crown in preparation for sale. Perhaps assuming that all it needed was a fresh MoT certificate, the Toyota was resuscitated and taken to a nearby garage. It failed the test on a handful of minor notes, none of which the family was keen to spend too much money rectifying. So the Crown was parked in the garage lot while they decided how to proceed.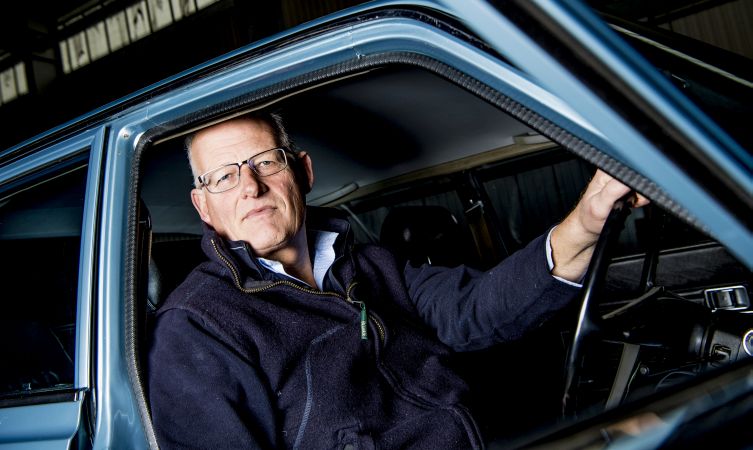 Fortunately, a solution was not long in forthcoming. Classic vehicle enthusiast Robin Shepherd (above) was on his usual commute when he spotted the Crown within a stone's throw of his workplace. Stunned by its looks and recognising that it's not every day you see one of these models, he stopped off to learn more. After ascertaining that the Crown was potentially for sale, Robin snapped it up for a fair price and became its proud new owner.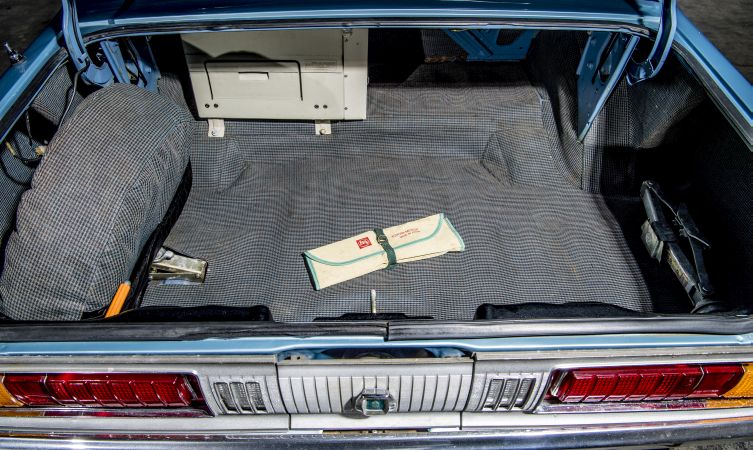 Minor issues such as blown bulbs, binding rear drum brakes and a small hole in the original exhaust system were promptly fixed. The Crown was now road legal again; ready to cruise serenely around the Surrey Hills – with the running-in sticker still displayed as an excuse for driving slowly.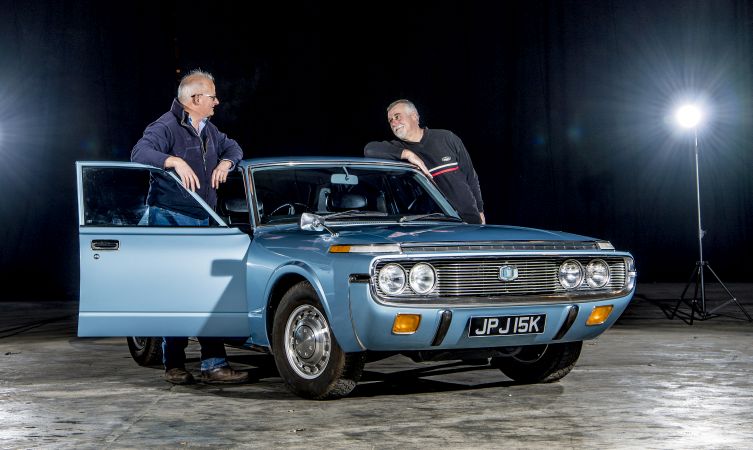 In a fascinating turn of events, Robin later learned that Nick Garrick, close friend and fellow classic motorcycle enthusiast, is the grandson of the car's original owner. Our photoshoot also took place on the 45th anniversary of the Crown's first registration.
Learn more: History of the Toyota Crown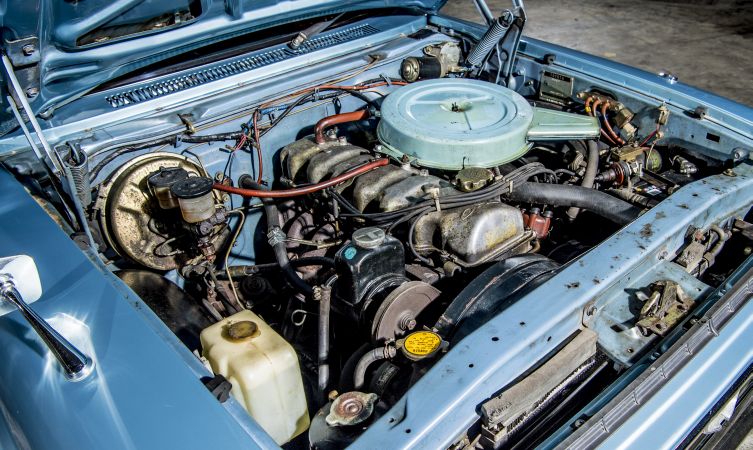 1972 Toyota Crown 2600 De Luxe: specifications
| | |
| --- | --- |
| Engine | 4M, six-cylinder, single overhead camshaft, with aluminium alloy crossflow cylinder head; bore 80mm, stroke 85mm, capacity 2,563cc, compression ratio 8.5:1. Maximum power 140bhp at 5,200rpm; 164 lb/ft torque at 3,800rpm. Two-barrel downdraught carburettor with automatic choke |
| Transmission | Toyoglide three-speed automatic gearbox |
| Steering | Recirculating ball type; collapsible steering column |
| Brakes | Servo-assisted, discs-front, drums-rear. Dual-acting master cylinders |
| Suspension | Front, independent with coil springs, wishbones, double-acting shock absorbers and anti-roll bar. Rear, live axle, trailing arms and coil springs, double-acting shock absorbers. Pressed-steel wheels with 175/80 R14 radial-ply tyres |
| Weights and measures | Overall length, 4,680mm; width, 1,690mm; height, 1,440mm; wheelbase, 2,690mm; track, front 1,392mm; rear 1,382mm; turning circle, 11m; kerb weight, 1,311kg; fuel tank capacity, 70 litres |