The Toyota Aygo X is our new compact urban crossover – a vehicle designed and produced in Europe to meet the demands of urban and suburban life in Europe. Built on the foundations of the 2021 European Car of the Year, its unique take on the segment will create a fresh new look on the streets.
UK motoring journalists were recently invited to the European launch of this eagerly anticipated new model ahead of the first customer deliveries this spring. The vehicles they experienced in and around Barcelona, Spain, were production models in left-hand drive.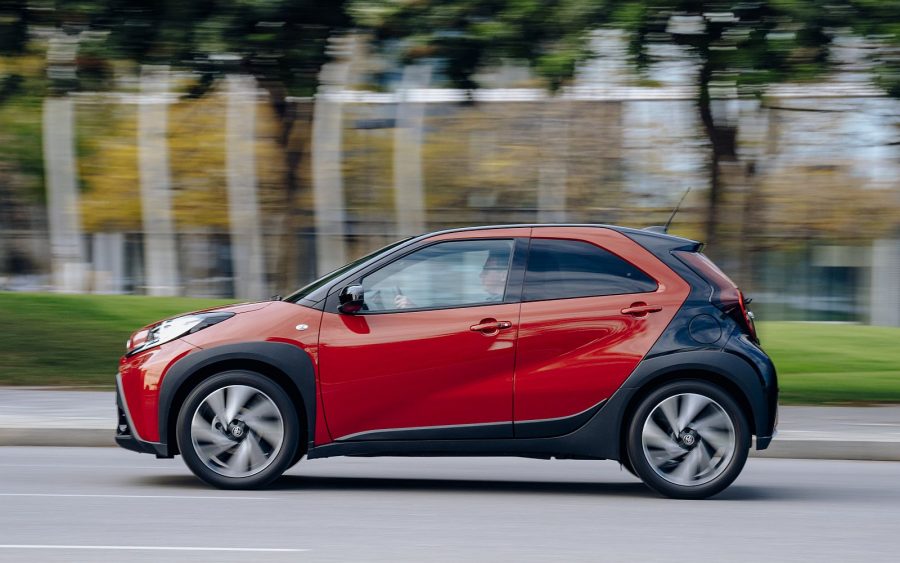 What did they think of our funky new city car? Below is a selection of excerpts from their first-drive Aygo X reviews, which include a numerical rating where applicable. To read the full online reports, click on the emboldened links.
2022 Toyota Aygo X reviews: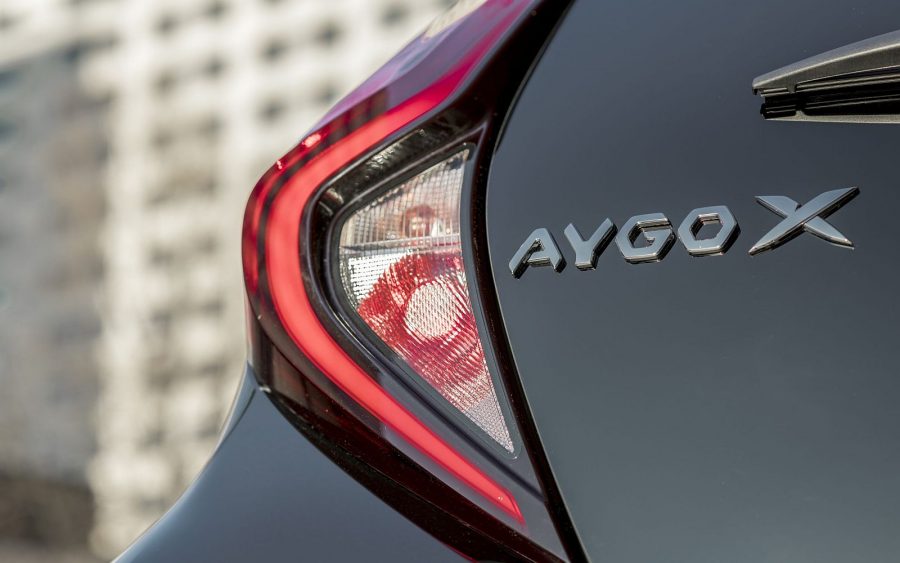 "The Aygo is a city car pure and simple, albeit with 2022's must-have accessory of crossover-ish styling. As a result, you sit higher so urban traffic is easier to navigate. The view out is helped by the raked-back A-pillar, while the dashboard is dominated by the 9.0in touchscreen. The Aygo gets an impressive list of standard safety, covering everything from pre-collision system to intelligent adaptive cruise control and automatic high beam assist.
"If you need a simple runaround, this is definitely one of the better solutions"
"To drive, the Aygo X feels remarkably grown up. The steering is predictable and it's an easy car to place on the road. You can feel the car's lack of weight in the ride quality. There's a beautiful simplicity to the way it absorbs urban potholes, despite coming on 18in alloys.
"Electrification is definitely the future, but there's something appealing about such a simple package like the Aygo X. The purity of concept and lack of weight are refreshing in an era of ever more complex solutions."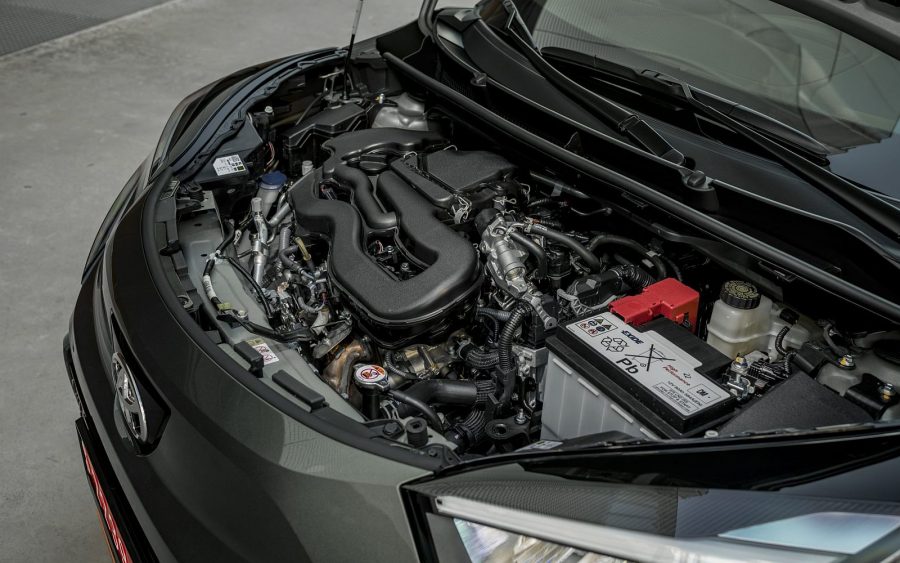 "Although the Aygo X is still officially a city car, it's now 3.7 metres long, while ride height increases by 11mm as part of an SUV-inspired transformation, and the driver's seating position is 55mm higher than before.
"The exterior redesign reflects what you'll discover inside. The new Aygo X is wider than the [previous model], with a 90mm-longer wheelbase, yielding greater room up front. The dashboard has been totally refreshed, with a design centred around a new touchscreen.
"It's a strong city car that's fun around town, civilised to drive on open roads and arrives with game-changing interior and driver assistance tech"
"It's a refined car… and it cruises at motorway pace quite happily. Combined with a light clutch pedal and steering, the Aygo X is an easy car to dart around town in. The enjoyable city dynamics are joined by a ride quality that feels as if it belongs to a car in the segment above, thanks to the taller ride height and the more mature platform inherited from the Yaris."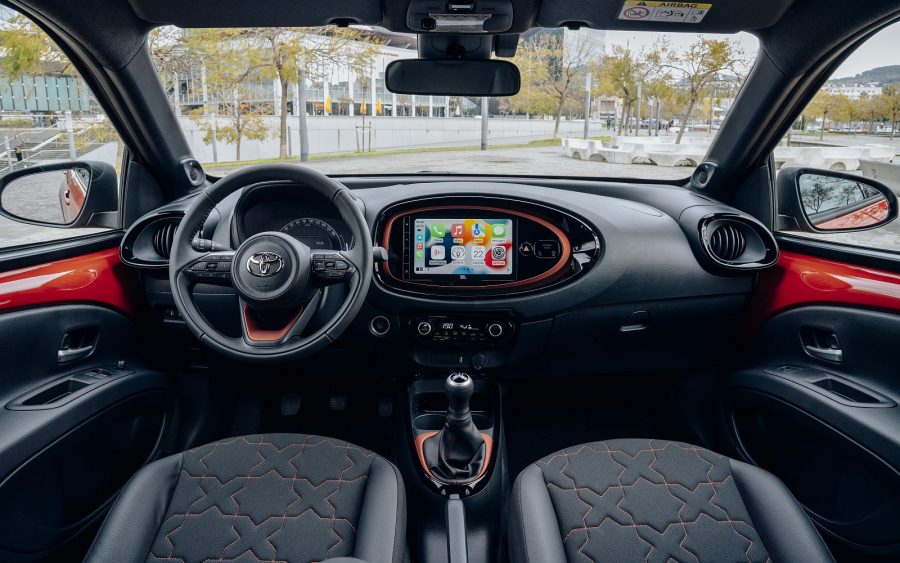 "The Toyota Aygo X is a much more substantial looking city car than its predecessor, and the interior quality is a big step forward, too. You… get a good level of standard convenience and safety kit. Items such as adaptive cruise control, 17-inch alloy wheels, a reversing camera and smartphone mirroring with Android Auto and Apple CarPlay feature on the base model.
"The larger displays offer wireless phone connectivity, which opens up the use of your favourite apps"
"The 1.0-litre three-cylinder petrol engine suits the car well. The five-speed manual gearbox is good to use and is sufficiently geared to cope with motorway driving at higher speeds without making the car feel strained. Its power output of 72 horsepower is helped by the car's low weight. Being relatively light means it feels quick off the mark, and it doesn't take long to get up to city speeds.
"Having large wheels helps it feel more stable at higher speeds and in corners it remains settled and seems surefooted. The suspension does a good job at soaking up bumps without affecting handling, making it drive more like a larger and more refined car on all road surfaces."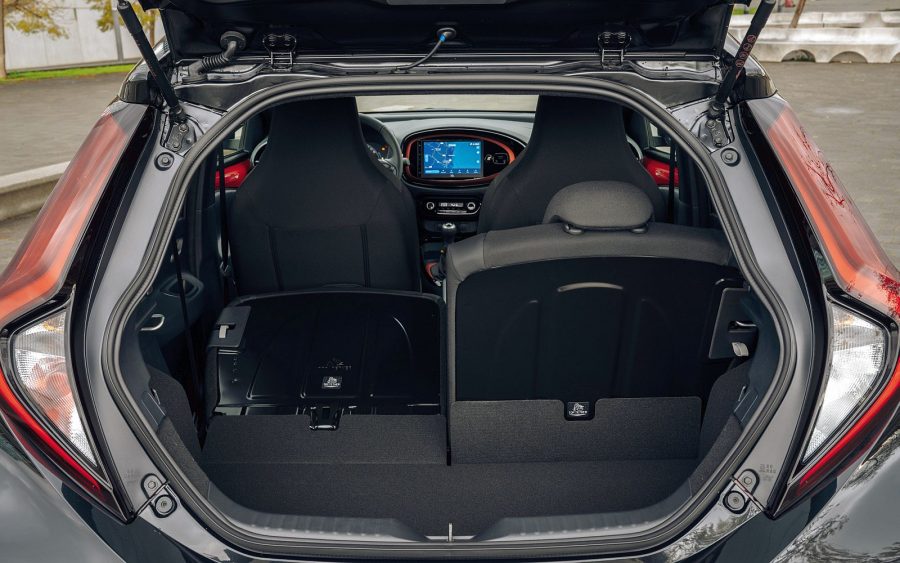 Toyota Aygo X reviews:
"The Aygo X is a delightful little thing to run around town. There's a raised driving position that gives a good view of the road ahead, while the lifted suspension does a great job of ironing out potholes and speed bumps, leading to a comfortable ride. The steering is also well-weighted, avoiding the overly light feeling cars in this segment often provide.
"There's a lot to like about the Toyota Aygo X. It looks great from the outside and has a decently spacious interior for the segment, while the driving experience – particularly around town – is enjoyable and comfortable. [It] does a fantastic job of offering something a little bit different in the city car segment, and moves the game on a good chunk from the old Aygo."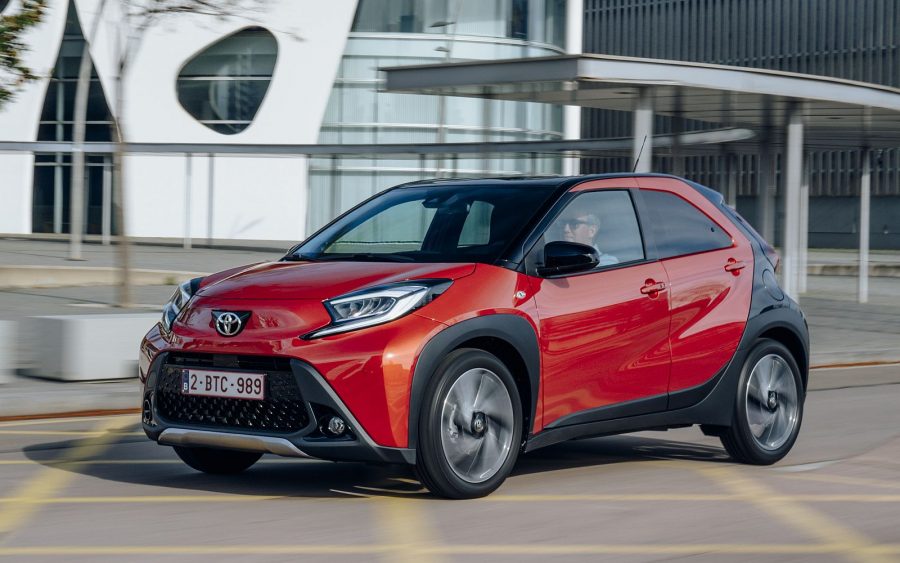 "The Toyota Aygo X is a great-looking vehicle with loads of plus points. It's a city car with the Goldilocks factor—not too big, nor too small. The redesigned nose brings it in line with the Toyota range, without losing that iconic Aygo lineage. [It is] spacious with a generous safety spec and an elegant infotainment interface that won't date quickly.
"The interior comfort, low running costs and compact turning radius rouses the fun factor. Meanwhile, Toyota's reputation for reliability, maintaining residual costs and extendable warranty all factor into the Aygo X's appeal."
Learn more: Answering your questions about the new Aygo X