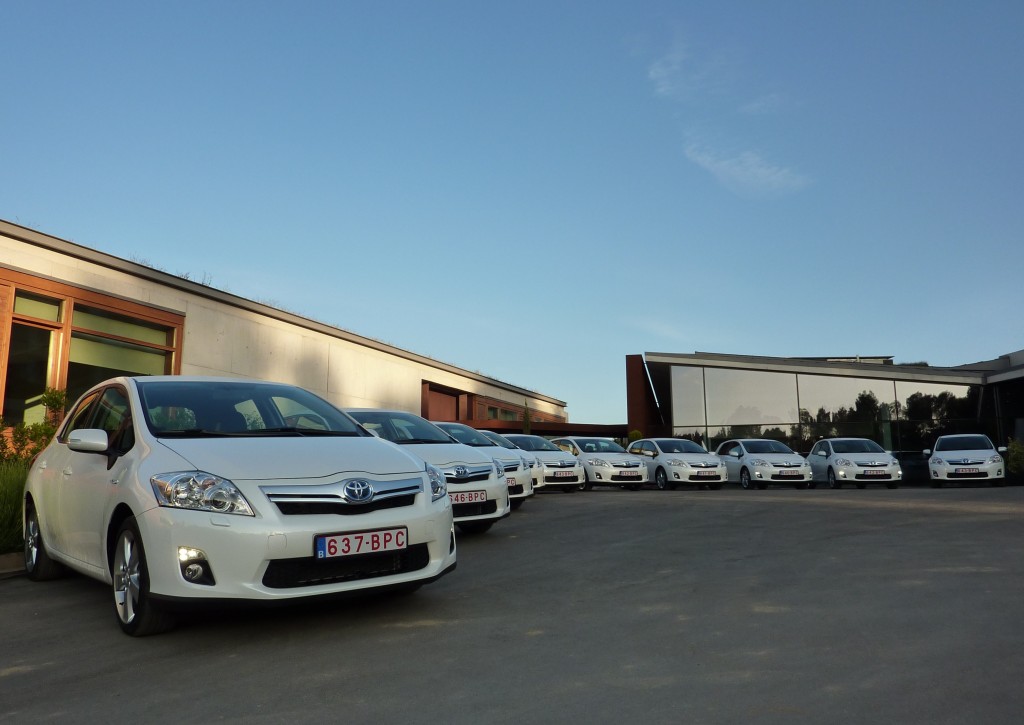 The question is: did we manage it? Those of you who followed our progress yesterday will know exactly what I mean. Melissa and I thought we had set the bar pretty high. After all, averaging nearly 66mpg over 105 miles of challenging roads is not usually very easy. Except, this time it was. Almost too easy. Would day two of the press launch deliver the same – or perhaps even better – level of fuel economy, or had we peaked too early?
I should say that I had some doubts. Our Auris Hybrid had already proven itself to be very fuel efficient, but day two's route turned out to be more complicated than first thought. Yes, we ended up in the heart of Barcelona – Plaça Reial, in fact (more on that later) – but not before taking in the fantastic scenery from the mountain roads overlooking the city. As we climbed, twisted and turned our way along the route, hopes of improving on the previous day's fuel economy started to fade…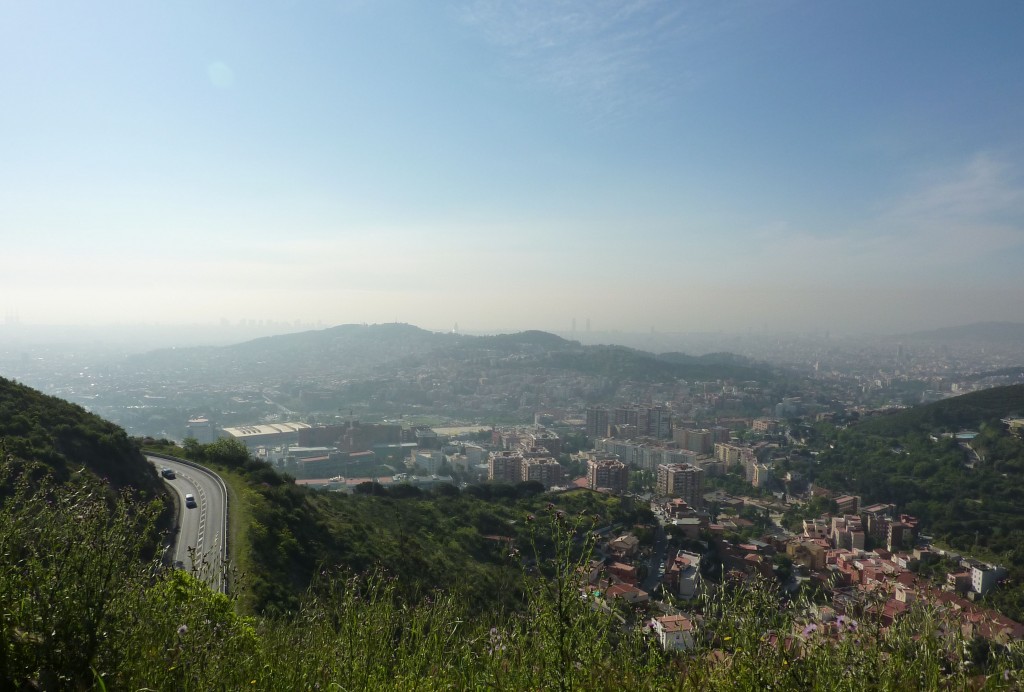 The car had a trick up its sleeve, though: ECO drive mode. Having remained in NORMAL mode for yesterday's test drive, we decided it was time to push the Auris Hybrid's fuel efficiency to the max. The trade-off was reduced throttle response, but we found that power was always instantly available through the automatic E-CVT transmission.
In fact, it soon became clear that I had no grounds for concern at all. The twisting mountain roads really showed off the car's road handling abilities and overall composure. With 134bhp on tap, our Auris Hybrid proved that even the most fuel-efficient Toyota can still offer up performance whenever necessary.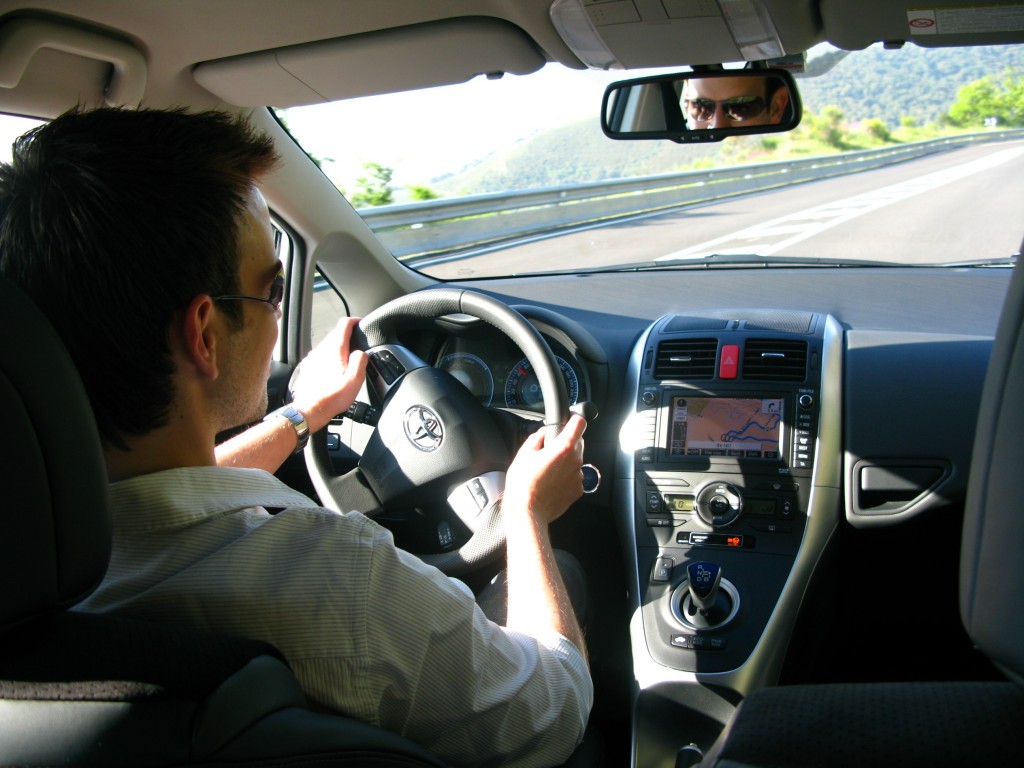 Speed wasn't an issue once we joined the traffic queues leading into the city centre. But again, Auris Hybrid seemed to adapt perfectly to this change of pace. Sitting comfortably on the leather and Alcantara seats, we seemed to sail through the busy streets with very little fuss. Cruising at speeds of up to 30mph on electric power alone (a feature only available on full hybrids), we were able to significantly improve our fuel economy figures, safe in the knowledge that the car was emitting zero CO2 and NOx at the same time.
As a special treat, Barcelona's city officials arranged for all of the journalists to drive along the famous La Rambla street and stop off in Plaça Reial, a city square usually off-limits to vehicles; it seems that full hybrid technology has it perks. As we entered the square, virtually silent in EV (full electric) mode, we certainly attracted some inquisitive looks from surprised locals, not to mention a few envious stares from other car drivers who had been searching for somewhere to park.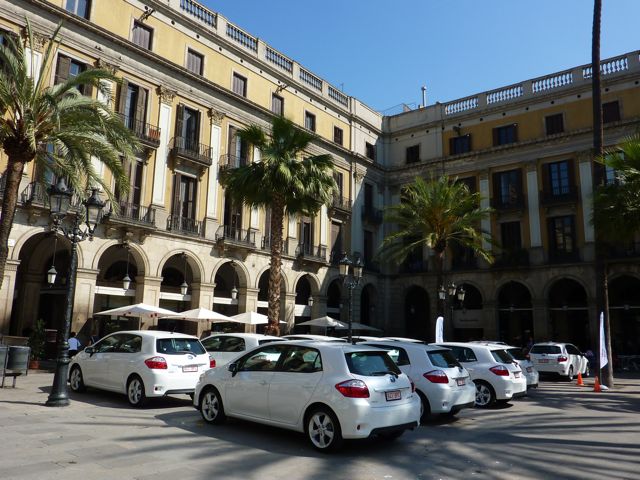 Stopping off for a quick break, we had a chance to find out the answer we had been waiting for – had we beaten our previous mpg figure? Having covered 25.4 miles (40.9km), we achieved 68.9mpg (4.1l/100km), some 3.3mpg better than before and only 1.7mpg less than the official 70.6mpg figure for Auris Hybrid T Spirit. What's more, a quick check with other journalists showed we weren't alone, with everyone returning excellent mpg figures, and some even exceeding the official number. Clearly we need more practice!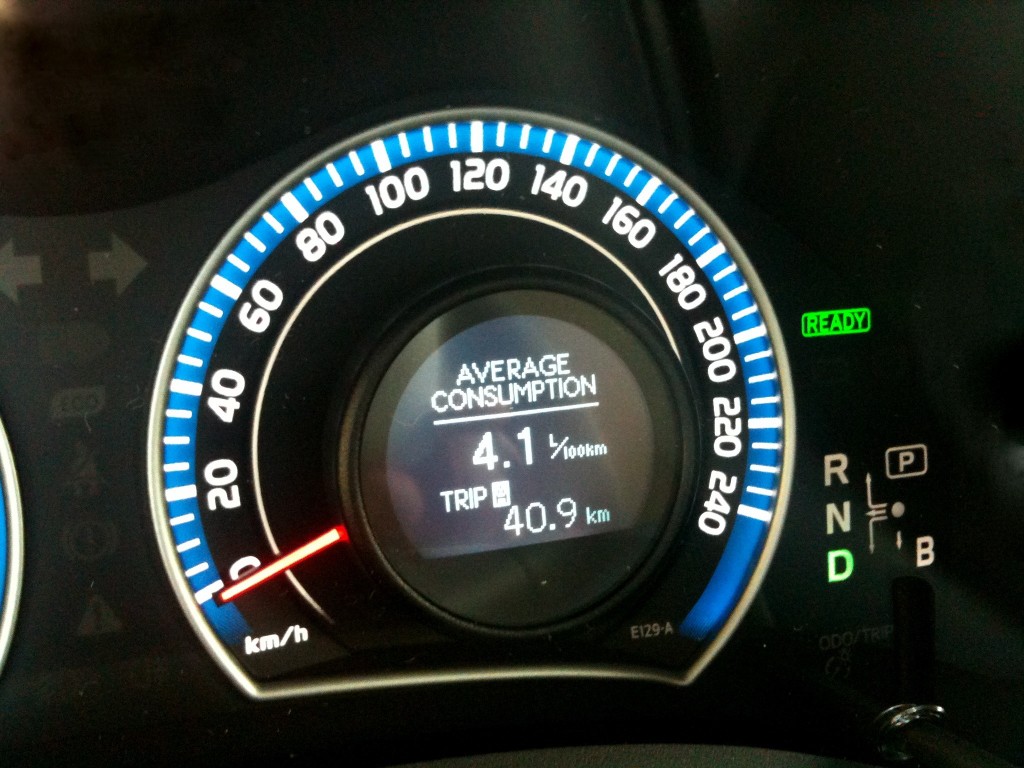 Economy wasn't the priority as we made a last-minute 15.7-mile (25.3km) dash to Barcelona airport for the flight home. Running behind schedule, there was only one thing for it: POWER drive mode. A single push of the button and we had a 25% increase in throttle response and improved performance. But what would this do to our economy figures? As we parked up for the last time, we saw the reality of hybrid performance driving: 60.1mpg (4.7l/100km). A drop of just 8.8mpg was remarkable given our need to up the pace.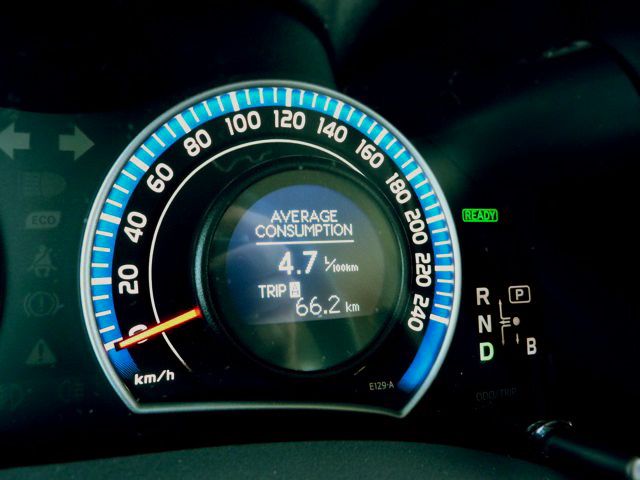 Having finished our time at the Auris Hybrid press launch, we left Barcelona knowing one thing for certain: the new addition to the Auris range is worthy of its Hybrid Synergy Drive badge. Given our affection for Prius, this is high praise indeed. Now we can't wait to try it out in the UK… and hit that 70.6mpg target.
Update 21/5/10: All of our pictures from the press launch are now on Flickr – you can find them here.