New recruit Fernando Alonso made the best possible impression in his debut with Toyota Gazoo Racing at the 6 Hours of Spa-Francorchamps last weekend. The Spanish race ace secured a first-place finish for the #8 Toyota TS050 Hybrid with co-drivers Sébastien Buemi and Kazuki Nakajima, just 1.444 seconds ahead of the #7 Toyota TS050 Hybrid driven by Mike Conway, Kamui Kobayashi and José María López.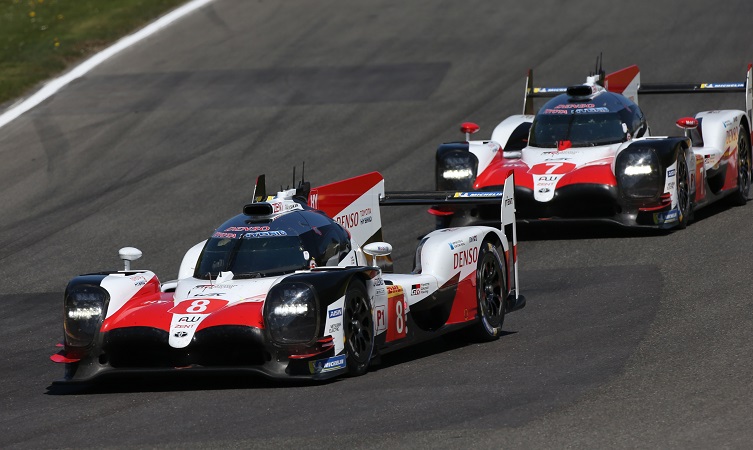 This authoritative one-two finish has given Toyota Gazoo Racing a perfect start to its 2018-19 FIA World Endurance Championship (WEC) campaign. It marked Toyota's 17 win from 49 WEC races, its fourth consecutive victory and its third at Spa. Toyota currently leads both the teams' and drivers' championships going into the 24 Hours of Le Mans on 16-17 June.
Reflecting on his first WEC outing, Alonso commented: "I am delighted to get this result. The whole weekend has been amazing in terms of team performance. We executed the race in the best way we could and I am extremely happy to win my first endurance race. Sébastien and Kazuki made my life a little bit easier, so thanks to them."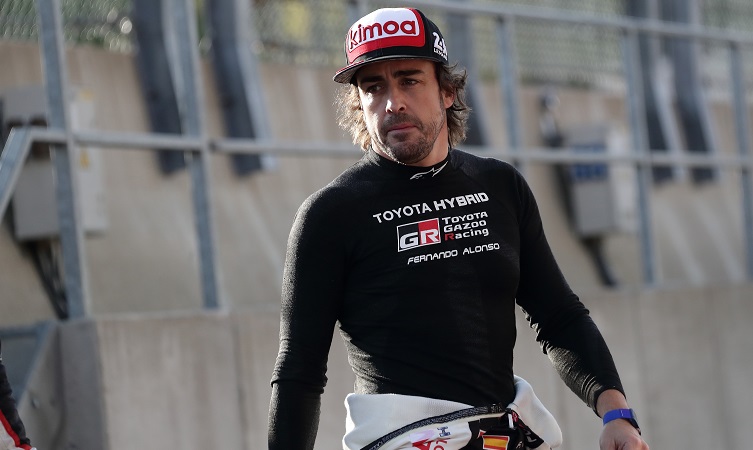 Buemi made a clean get-away from pole position in the #8 car, gradually pulling out an advantage over the other LMP1 competitors. This advantage extended to 30 seconds before a safety car period around the one-hour mark brought the field back together.
During the 30-minute delay, Alonso took over for his first WEC race laps. His immediate task when the race resumed was to defend the lead, which he accomplished with a spectacular passing move on several GT cars along the Kemmel Straight. His stint was later interrupted by a full course yellow but once the track was clear he built a substantial lead before handing over to Nakajima (below) just before half distance.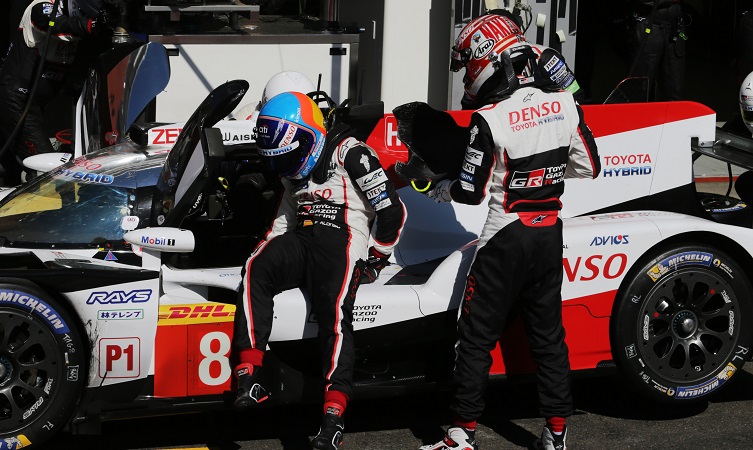 As the last hour approached and the #8 car had created a one-minute lead over its sibling, Alonso was asked to return to the wheel and take the team to the chequered flag. However, this third driver change coincided with another safety car session that closed the advantage to just six seconds with 50 minutes remaining.
Alonso stayed at the wheel through a final fuel stop with 25 minutes to go, after which the team decided the cars should hold position to avoid any unnecessary risks after over 1,100km of flat-out racing.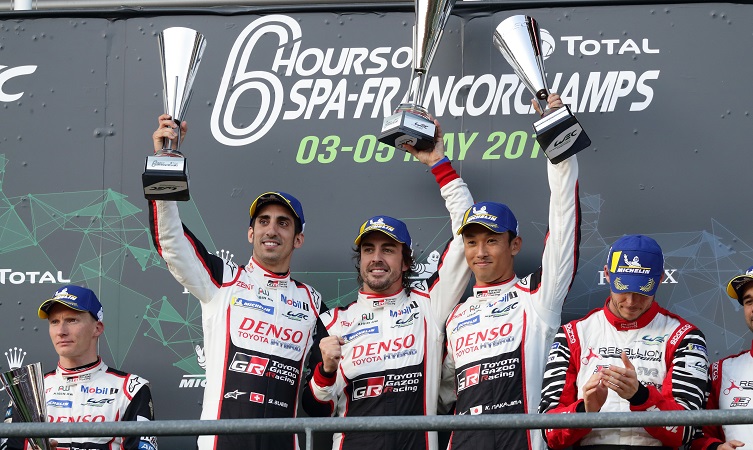 The next round of the World Endurance Championship is the headlining event – the 24 Hours of Le Mans, which will be held on 16-17 June.
Learn more: Get to know the 2018 Toyota TS050 Hybrid