It may sound like an arachnophobe's worst nightmare but Mega Web is essentially a theme park for all things Toyota. Like the world's largest and most diverse dealership, Toyota Mega Web is a sprawling, three-pavilion complex that allows visitors of all ages to experience the company's mobility and technology empire.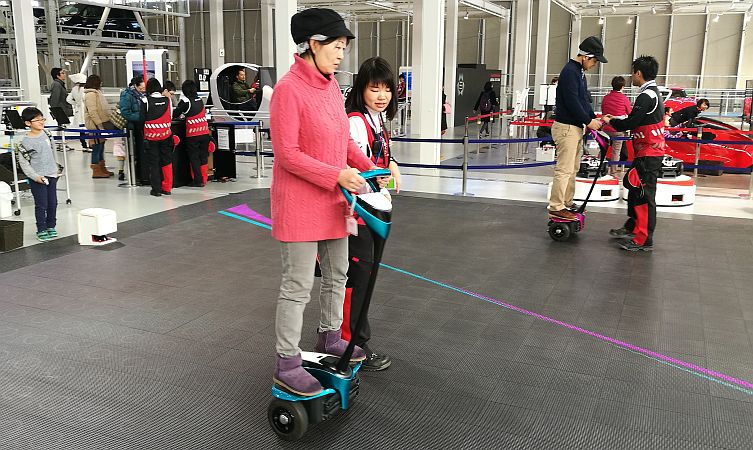 Located in Tokyo's waterfront shopping and entertainment district of Odaiba, the showcase is free to enter and contains everything from historic vehicles and race cars to every contemporary domestic model and conceptual urban mobility solution – some of which you can actually try for yourself. And that is what's particularly attractive about Mega Web; with few exceptions, most of the exhibits are there to be experienced first-hand rather than simply observed from a distance.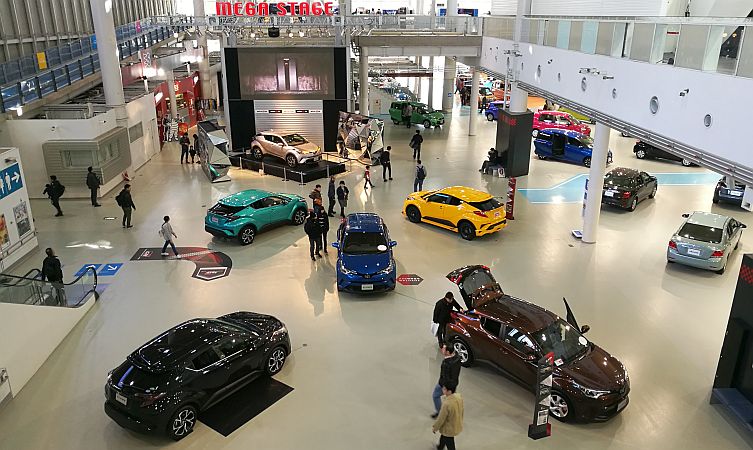 Some vehicle manufacturers have only recently started opening boutique outlets in retail centres. In contrast, Toyota Mega Web has been open to the public since 1999. It includes the world's largest car showroom and is positioned at the heart of Odaiba's enormous Pallet Town shopping centre.
Toyota City Showcase
This is the largest part of Mega Web and extends over two floors. It is designed to showcase contemporary models as well as products and technologies being adapted for the future.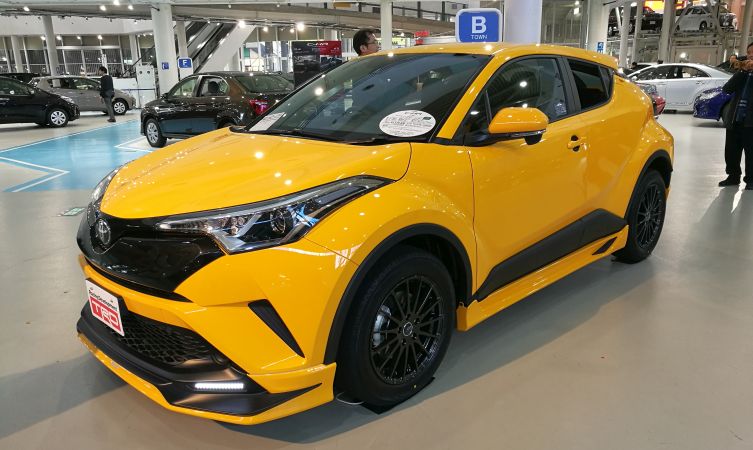 Up to 80 current Toyota models are displayed in the spacious Line-Up Zone, often including brand new models or editions not seen anywhere else. The vehicles are not just for looking at either; you can get inside, make yourself comfortable, press buttons until your heart's content, and analyse the suitability of each one without being coerced by sales staff. And if you like what you see, key variants are stationed outside for visitors to test-drive on a 1.3km track within the complex.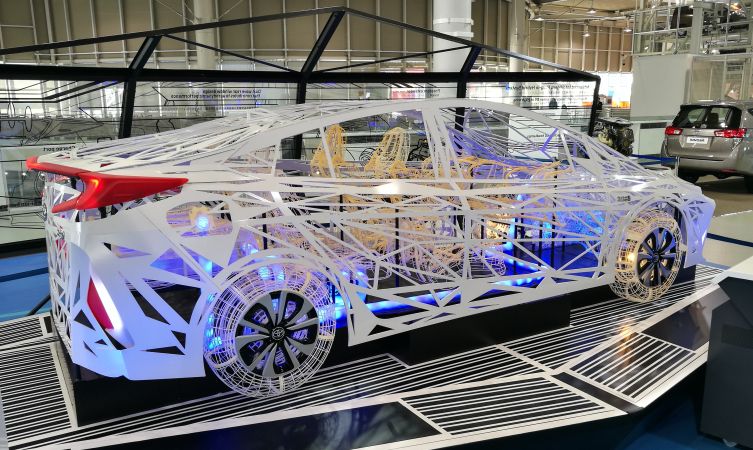 Hop on the escalator to the upper level of the Toyota City Showcase and you move into a Global Discovery Zone dedicated to current and next-generation technologies. On the date of our visit, hybrid systems and their various components were particularly highlighted. This included a fascinating, full-size skeleton model of the Prius Plug-in that looked more like an art installation than a physics lesson.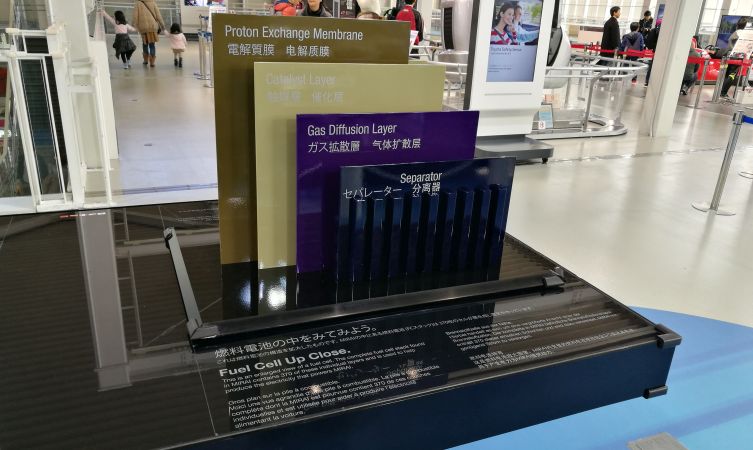 The individual layers and chemical processes that go on inside a hydrogen fuel cell were explained with simple visual aids, including the way that electricity generated within these cells is designed to be shared as the car becomes a component of the local electrical infrastructure. Also helpfully visualised were the structural benefits of Toyota's new TNGA platform, illustrated with a bodiless Prius chassis.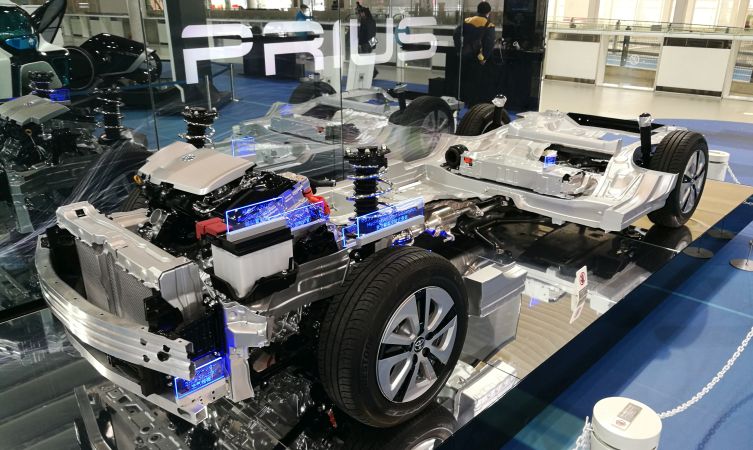 Moving into the design section, emotive Toyota concept cars such as the FT-1 and Kikai were displayed in such a way that you could get closer to them than at any traditional motor show. And as if that wasn't intimate enough, Toyota was also offering virtual test-drives of the FT-1 on a pair of Gran Turismo 6 simulators.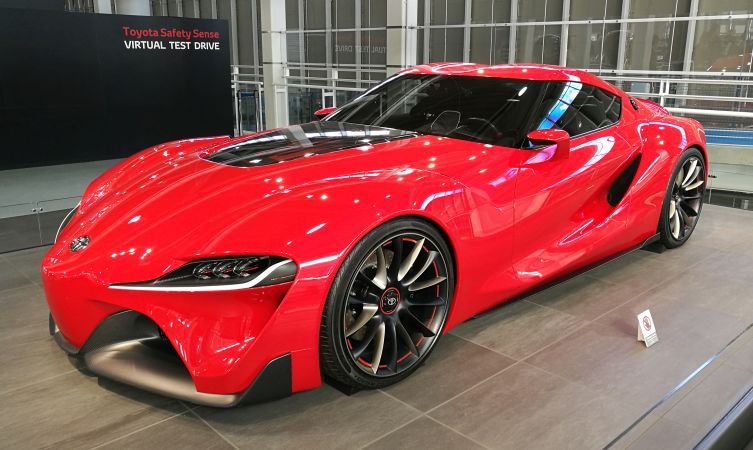 Meanwhile, equal importance was also given to innovative yet arguably more practical concepts such as the skier-inspired i-Road with Active Lean technology, hydrogen-powered FCV Plus and torso-controlled FV2 personal mobility scooter.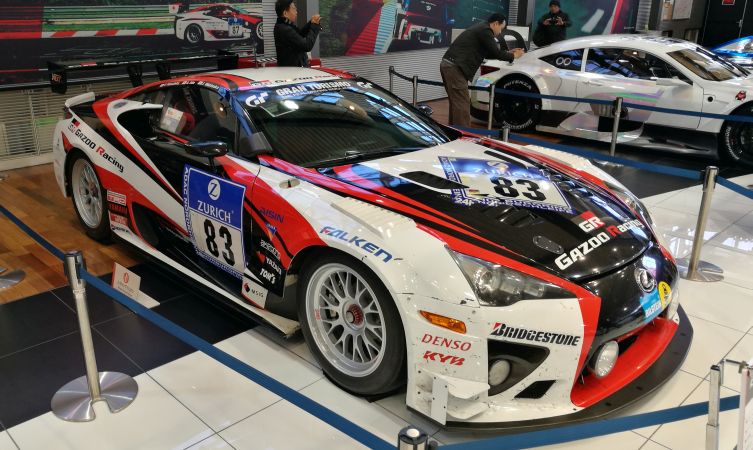 Before moving on to the two smaller pavilions that form the rest of Toyota Mega Web, we stopped off at the Nurburgring-themed Rookie Café in the Waku-Doki Zone for a bite to eat. Positioned within the immediate vicinity of a mocked-up Toyota Gazoo Racing pit garage, you can enjoy popular German-style refreshments against a backdrop of genuine racers from Toyota's consecutive years of N24 competition since 2007.
Toyota Mega Web: History Garage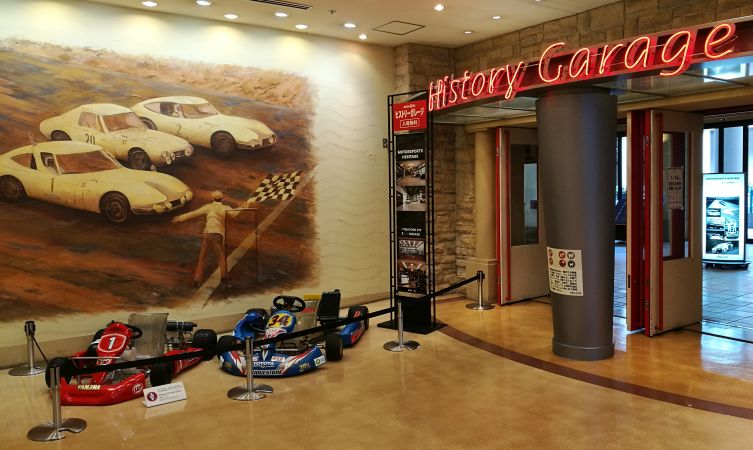 Compared to the modernity of the Toyota City Showcase, the History Garage offers an entirely different and appropriately nostalgic feel. Not solely focused on Toyota models, it's a space where historic models from all over the world are gathered in a museum-like celebration of the automobile. The broad, 30-metre-long corridor leading to the pavilion feels like Toyota's equivalent of Hollywood Boulevard – a star-studded celebration of its rallying heritage.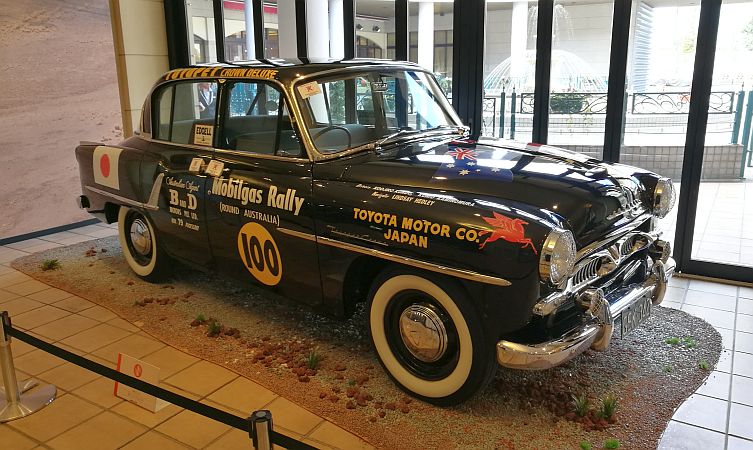 Hand-painted depictions of important race wins line the walls, and every important milestone appears to be represented in the metal, from an authentic replica of the Toyota Crown that took part in the 1957 Mobilgas Rally around Australia to a 1997 Corolla WR prototype. But that's also via rally-winning examples of the ST185 and ST205 generation Celica GT-Fours and one of only two known examples of the ill-fated 222D Group S car.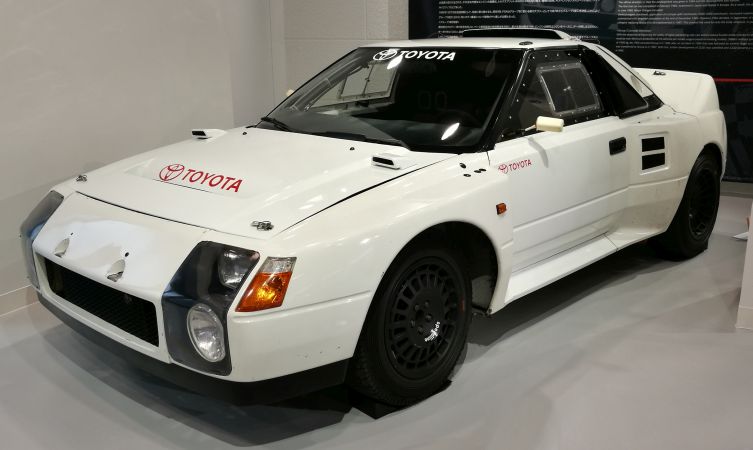 Many of the vehicles displayed in the History Garage arrive there via the Restore Pit, a fully equipped workshop dedicated to vehicle restoration and staffed by semi-retired Toyota master technicians. In fact, one of the veterans was a mechanic that helped prepare the famous yellow-and-green Toyota 2000GT for its record-breaking Speed Trial at Yatabe. Left to work at their own pace without being hassled by constant phone calls from impatient customers, the quality of the vehicles coming from this workshop is astounding. We could have watched these craftsmen all day through the viewing window.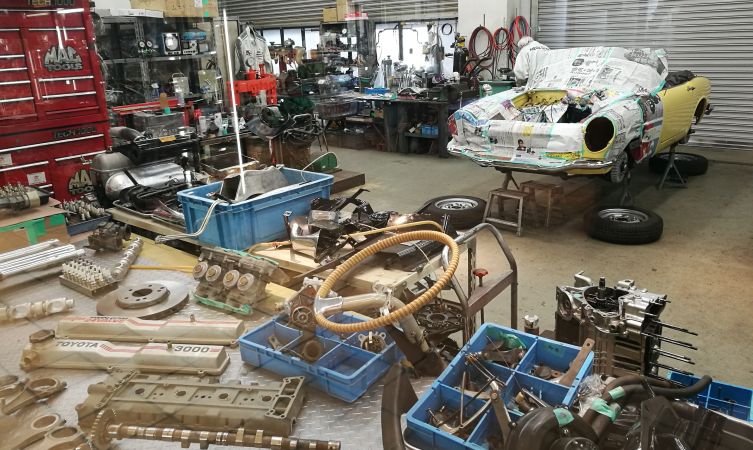 Walking into the main collection hall, your imagination runs riot thinking about the difficulties and joys associated with the sourcing and restoration of some of these vehicles. Most of the cars hail from the so-called Golden Age of motoring, the 1950s to the 1970s. But in between there are some gems from Toyota's early days. For example, where do you find spare parts or body panels for a rarity such as the incredible 1938 Toyota Model AB Phaeton below?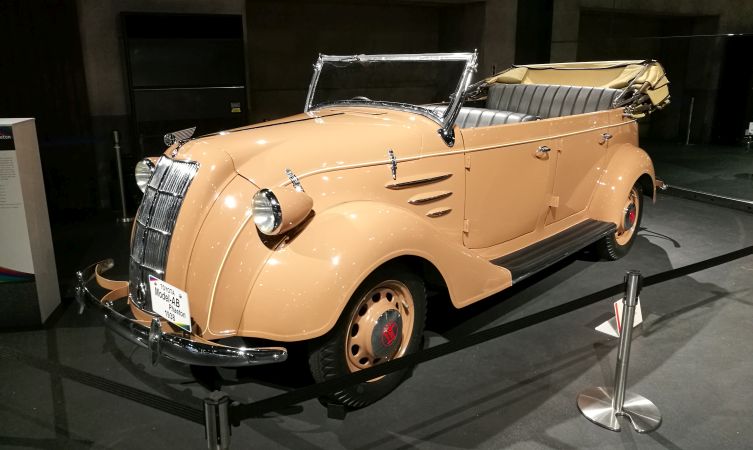 Toyota Mega Web: Ride Studio
While the majority of Toyota Mega Web is primarily directed at adults, the third and final pavilion is entirely dedicated to the car enthusiasts of the future – children. Ride Studio offers children and youths from age three to 18 the opportunity to drive and learn about traffic laws within a safe, controlled environment.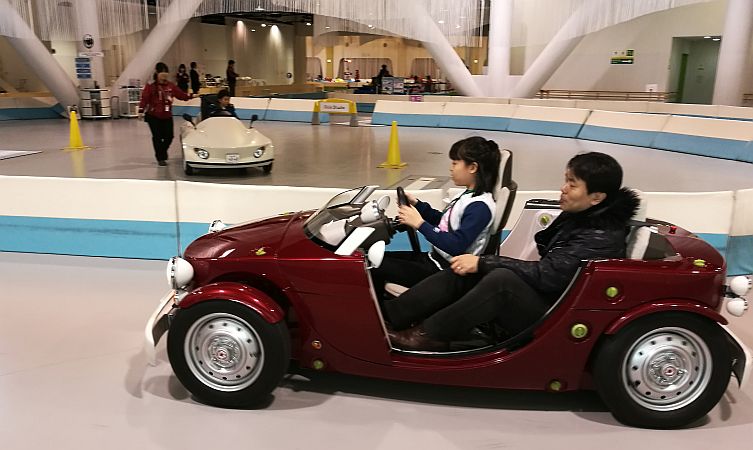 A couple of options are available depending on the age of the child but the highlight is a drive of Toyota's family-friendly Camatte concept. This is a one-plus-two electric vehicle that puts the child front and centre, with one or both parents tucked behind in the second row. After a brief training session, the budding young driver is unleashed on two laps of a 230m indoor course – with a few pedestrian hazards thrown in to ensure they are attentive to their surroundings.
Can I visit Toyota Mega Web?
Absolutely! We recommend it as a brilliant day out for all the family. Toyota Mega Web is located in Tokyo's waterfront district of Odaiba and is usually open every day from 11:00 to between 19:00 and 21:00. All areas are free to enter, although some activities need to be booked in advance and command a small fee. Information is usually displayed in both English and Japanese.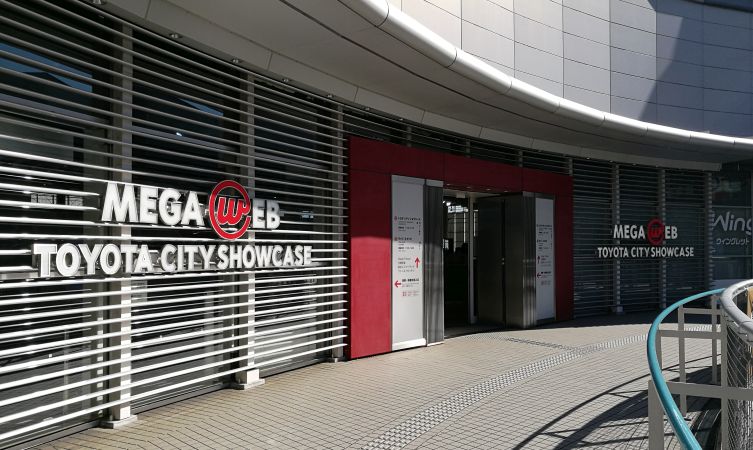 Access is best via public transport, being a short walk from either Tokyo Teleport train station on the Rinkai Line, or Aomi station on the automated Yurikamome transit line. Head for the 115m tall Daikanransha Ferris wheel and you won't miss it.
In July 2021, Toyota Motor Corporation announced yesterday that Mega Web will close on 31 December 2021. More than 127 million people have visited the attraction since 1999.
Read more: What is the Tokyo Auto Salon?
Details correct at the time of publication.