Alice Tai, who has been a passionate swimmer since the age of eight, made her Paralympic Games debut at Rio 2016.
From winning the gold in the 100m Backstroke S10 at the 2018 Commonwealth Games, to bagging gold medals across six disciplines at the 2019 Para-swimming World Championships, Alice has left no stone unturned in proving her love for the sport.
However, this is not all that she is known for. The 21-year-old from Poole in Dorset is also an accomplished musician and a neuroscience student who has powered through to show her potential across a variety of fields. 
All set to chase glory at Tokyo 2020, Alice, a Team Toyota GB Olympic and Paralympic ambassador, told the TGB Blog about her goals and preparation ahead of the Paralympic Games.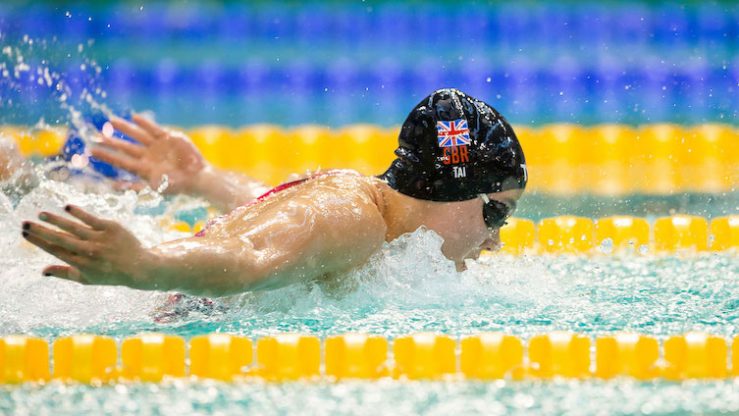 TGB Blog: What are your hopes and expectations for 2020 and how do you set them?
Alice Tai: "At the end of 2018, I felt my body was getting adapted to the new training. So, this year in Tokyo, my goal is to improve my times because I've got to get used to the training a bit more now and just swim fast."
How did you get into sport? Who inspired you as a young athlete?
My parents were adamant that I should learn to swim
"I came into sports for two reasons. Firstly, I lived by the sea when I was younger and my parents were adamant that I should know how to swim if we ever went to the beach. Second, when I was younger, I had 14 surgeries by the age of 12 [Alice was born with bilateral talipes] and I used water as a rehab because each time I had surgery, I had to re-learn how to walk and it was a good way to stay active and fit. 
"Inspiration-wise, I have always admired Ellie Simmonds as my icon, even more so as she is the first paralympic swimmer I was aware of."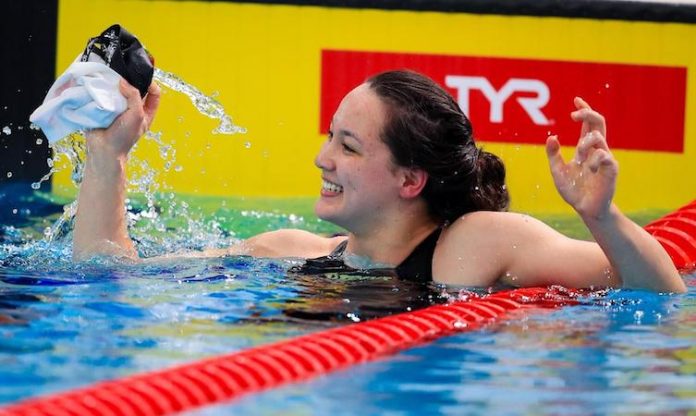 What one word describes you?
"Determined/stubborn."
Do you have a lucky charm or follow any pre-race rituals?
"Not really. I used to listen to music before races but I get my hopes up way too high in my own head so I stopped doing that. Now I just relax, but I do take my favourite socks with me to competitions."
How important is determination and will power versus physical ability and training in making a sports champion?
"As a child, I never really understood why it was that I couldn't do something and other kids my age could. As I got older and started understanding more about my condition, I put myself in a position where I could adapt to it. Initially it was hard because coaches weren't as advanced when I first started swimming. They had fewer ideas about how to adapt. It was a massive learning curve. I thought of what worked for me and if people are doing a training session that I can't do, how I can take the initiative and adapt to it myself."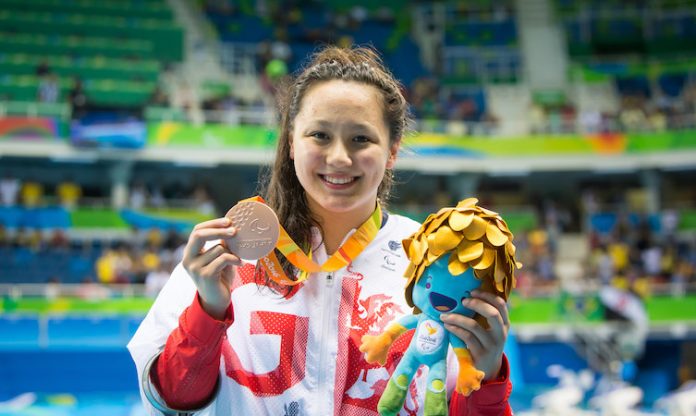 What emotions do you feel when you win?
"Not that many to be honest. Normally if I've set a good time and I'm happy with the race, I'm just relieved. During the World Championships when I had a packed schedule, I didn't allow myself to get emotional because I knew sometimes it could be quite draining. So I just tried to stay positive. At the end of the championships, I could just chill.  After a week or so, when it actually hit me, I was quite in shock about what I had just achieved."
You're studying Neuroscience, attend Access to Music in Manchester and also play in a band called Blush. How do you balance your studies, hobbies and sport? Do you see them as an alternate career options? 
"I had always been interested in Neuroscience from a young age. I just wanted to study it because I found it interesting and the same was the case for music. I always just enjoyed music. We're recording at the end of March and will be putting some music out just because we enjoy it. If other people like it enough to make a career out of it, then that's great as well." 
Toyota conveys 'Start Your Impossible', a message that encapsulates our strong desire to recognise and help with challenges faced by all. The way athletes like yourself challenge themselves to improve and reach their goals are inspirational and show the way to a better society. What would you say is your impossible today and how do you train yourself to achieve it?
"At the moment, my impossible would be speaking different languages, but I'm struggling to find enough time. However, I'd like to start putting things into place everyday because when I travel for swimming I feel really guilty when I can't speak to the staff in their native language. Even if it's simple things like 'thanks', 'please', etc, I'd love to be able to manage that with my swimming and be able to get into different cultures. Also, I feel it's just respectful when you travel to speak the language."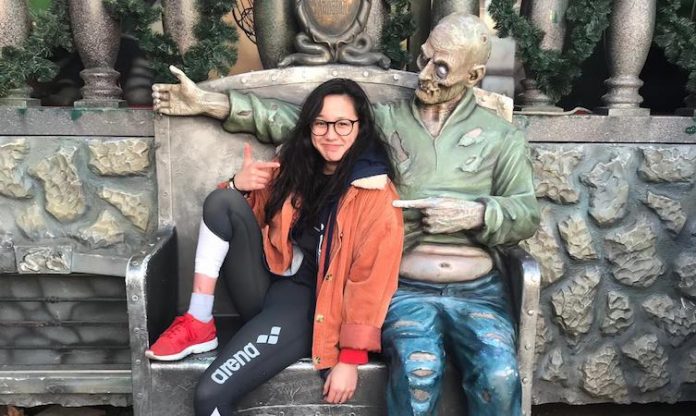 How do you wish to inspire others and what tips would you give to budding athletes to cope with pressure?
I'm trying to inspire kids who have disabilities
"The main group that I'm personally trying to inspire, aside from the next generation of athletes, is kids who have disabilities. I hear it too often and it makes me sad that they struggle to come to terms with who they are and accept themselves because there aren't enough role models within the society right at the forefront who they can look up to and be like 'oh you know what, they're kind of like me' and feel that they're not alone.
"I'm really passionate about that because I feel it's important that these kids know that there are people who are going through a similar thing and who like achieving things."  
How did it feel to be nominated for the 2020 Laureus World Sports Awards?
"I still haven't got my head around that if I'm honest. I'm blown away and excited because in my head I'm still 12 years old and being nominated, it means I've been viewed as one of the top 6 paralympic athletes – male and female – in the 2019 season, which is absolutely crazy! I've not processed that yet but it's such an honour. It's pretty special." 
What are your hopes for Tokyo 2020 and beyond?
"Off the back of the World Championships, I'm in quite a good position to go and repeat that process. However, I know that the competition this year is really stepping up, so I've got to do that too. Hopefully I can improve upon my times from last year and see where the end will be. A podium finish would be great. A gold medal would be even better. After Tokyo 2020, I'd love to try a winter sport because I got into swimming and it's similar to snowboarding. I ended up in Rio and it's the only sport I've actually ever tried properly, so I'd love to try other sports, keeping swimming as my main one." 
Meet the Team Toyota GB athletes: Jonnie Peacock
Meet the Team Toyota GB athletes: Laura Kenny
Meet the Team Toyota GB athletes: Shauna Coxsey
Thank you for your time, Alice. We wish you all the very best in Tokyo 2020.
Keep an eye on the Toyota GB blog to learn more about our Team Toyota GB Olympic and Paralympic ambassadors.
Alice Tai was speaking to Neha Aggarwal