At Toyota we're always thinking ahead, wondering what the cars of the future will look like. It takes a lot of imagination to think of new designs, so we decided to ask the people who might one day be driving those cars – children. Our annual Dream Car Art Contest challenges school kids to draw the cars of tomorrow and last week Toyota GB announced this year's UK winners at our eco-HQ in Epsom, Surrey.
More than 400 entries were received, many of which impressed the judges with their desire to help others and the environment. Some children tackled recent global climatic events –such as the Australian bushfires, storms and flooding – in their work; others came up with imaginative ways to reduce impacts on people and wildlife and merged that with their excellent artistry.
What will the cars of tomorrow look like? We asked school kids
The awards were presented by Paul Van der Burgh, Toyota GB President and Managing Director, and Chris Hayes, Director of People and Planning. There were gold, silver and bronze prize winners in three age categories. Gold award winners were presented with iPads, and silver and bronze winners were given computer tablets; all finalists took home a Toyota goody bag.
Award winners: Under 8s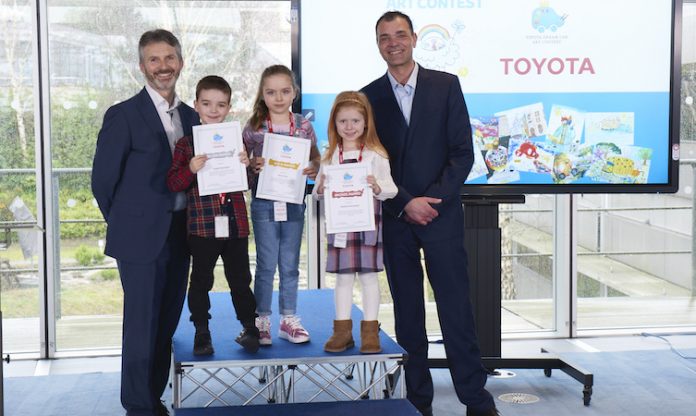 The winner in the under-eight category was Nahia Aston, whose Climate Change Dream Car can redistribute water from floods to help areas affected by wildfires. Animals and humans can also be airlifted to safety via a rainbow.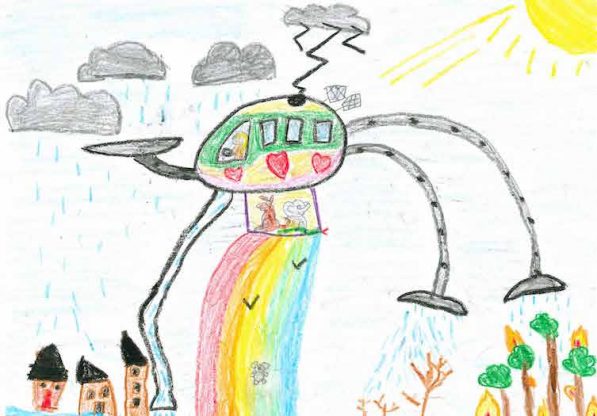 Gold: Nahia Aston, 6, Saint Neots
Silver: Virgil Franchetti, 6, Glasgow
Bronze: Stefanie Petryshyn, 4, London
Award winners: 8-11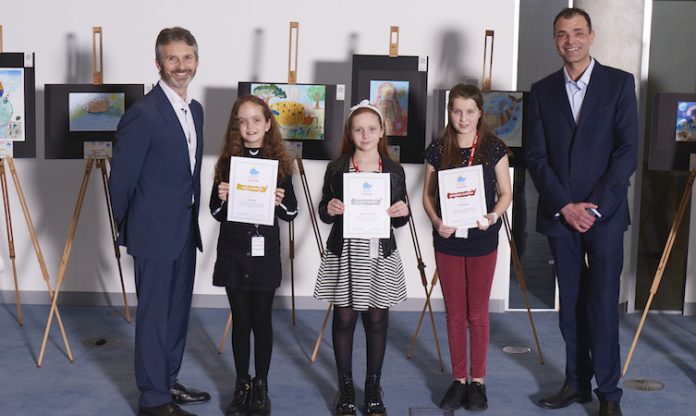 First place in the eight to 11 category went to Isla Millen with The BeeBus, which travels around the world helping the dwindling bee population to pollinate plants and collect nectar, with honey being distributed for people to enjoy.
Gold: Isla Millen, 11, Huntingdon
Silver: Abigail Debenham, 10, Northampton
Bronze: Siri Dawton, 12 (entered aged 11), Tarbet
Award winners: 12-15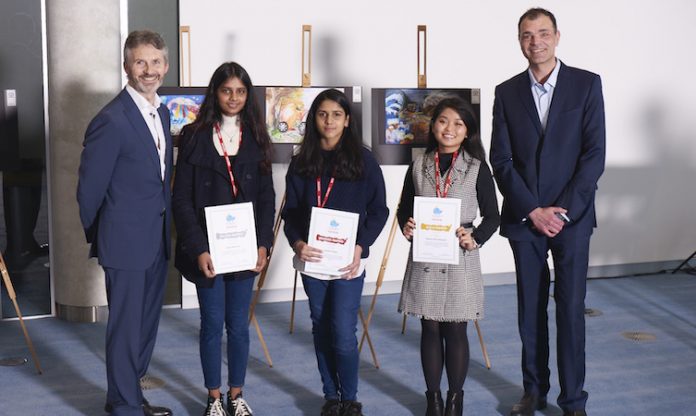 The 12 to 15 category was won by Shayna Gail Velasquez, whose Green Micro Sentinels is composed of miniature drones that can come together to transport water to fight wildfires, blanket and contain volcanic ash and form walls to protect against tsunamis whilst taking people and wildlife to safety.
Gold: Shayna Gail Velasquez, 15, Belfast
Silver: Aanchal Kumar, 14, Woking
Bronze: Ayesha Taniya, 13, Newport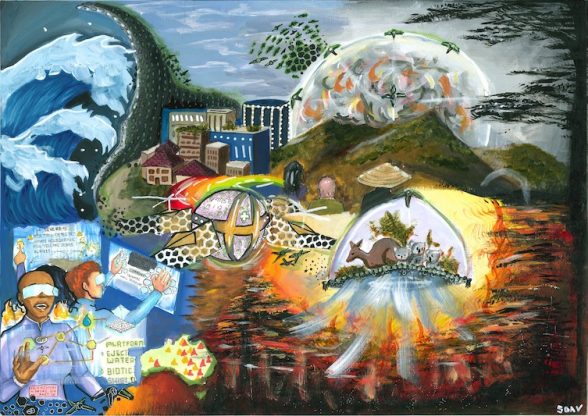 Having reached the final stage in the UK competition, all the finalists will now go forward for consideration in the global competition and the chance to win the trip of a lifetime to Japan in 2021.
Toyota knows that when it comes to creativity, children know no boundaries. Who knows? Perhaps these designs might actually provide inspiration for vehicles of the future…
Read more about the 2020 Dream Car Art Contest here.