Toyota's president and chief executive Akio Toyoda has been named man of the year by Autocar magazine's Editor in Chief, Steve Cropley. He was declared Autocar's Automotive Hero 2012 at the top of a list of ten important motor industry figures.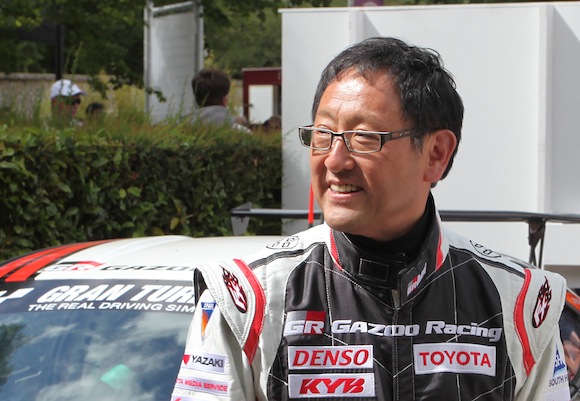 Mr Toyoda has been credited with bringing a fresh wave of optimism to Toyota by giving heavy backing to the development of the GT86 sports car and guiding the company through high-profile recall campaigns.
Commenting on Autocar's Automotive Hero 2012 award, Mr Cropley said; "Toyota started the year in a difficult position, yet Akio Toyoda has brought redemption to the company after a succession of damaging safety scares,
"He then launched an extremely aspirational and impressive 'halo' car, the Toyota GT86,
"Akio Toyoda, Autocar's man of the year, is definitely the right man for the job." He concluded.
Here's the full list of Autocar's Men of the Year 2012:
Akio Toyoda Toyota president and chief executive
Gerry McGovern Land Rover design chief
Alan Mulally Ford president and chief executive
Adrian Newey F1 – Red Bull
Alex Zanardi Paralympian – 2 golds and 2 silvers in 2012
Lord Charles March Goodwood
Ratan Tata Chairman Tata group
Andy Green World's fastest man
Dr Martin Winterkorn Chairman of the board of management, Volkswagen AG
Charles Morgan Morgan chairman
Find out more at Autocar.co.uk