No other competitor in its segment can match the 2020 Toyota C-HR in offering customers a choice of two hybrid powertrains.
In this article we will see how the existing 1.8-litre hybrid powertrain has been updated. We will also introduce the new, top-of-the-range 2.0-litre system and explain how it manages to offer more than 50% greater power while consuming only 10% more fuel.
2020 Toyota C-HR powertrains: 1.8-litre hybrid
The 1.8-litre system in the outgoing Toyota C-HR already consisted of the most up-to-date, fourth-generation hybrid architecture. But for 2020 this cutting-edge powertrain has been equipped with a new high-voltage lithium-ion battery pack that is smaller, lighter and yet more powerful than the previous nickel-metal hydride unit. Located entirely beneath the rear seats to avoid any intrusion in the rear load space, it consists of 56 cells and is rated at 207.2 volts.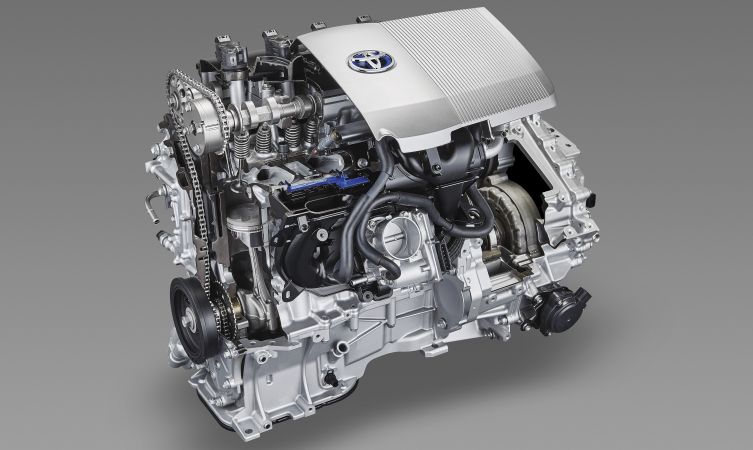 It is a revision that gives the battery the capacity to absorb and deliver more current. This means we've been able to improve the delivery of electric drive power and produce more natural driving characteristics without affecting the car's excellent economy or emissions.
2020 Toyota C-HR powertrains: 2.0-litre hybrid
This new hybrid system consolidates our latest advances in battery, electric motor and petrol engine technologies into a compact, lightweight and efficient package.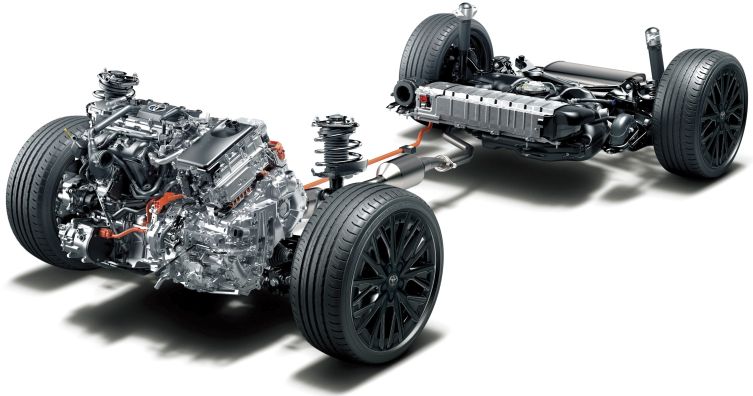 At the heart of the system is a new 2.0-litre internal combustion engine. Every component was designed to be as small and light as possible, without compromising quality.
For instance, the outer wall of the cylinder block is just 2.3mm thick, while reciprocating parts such as the crankshaft, connecting rods, pistons and camshafts are made from special alloys to reduce internal losses. This, in turn, allowed the specification of super-thin 0W16 oil to enhance lubrication and reduce friction. The net result is an engine that weighs just 113kg – almost 20% less than our previous 2.0-litre unit – yet produces 148bhp.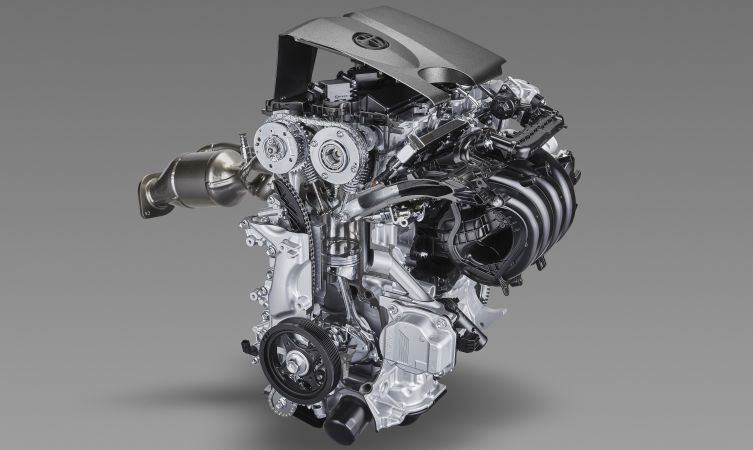 Its thermal efficiency is unsurpassed among mass-produced petrol engines
Efficiency is also noticeable in the combustion process. The engine runs an unusually high compression ratio of 14:1 yet maintains stable combustion through a number of means. First is the adoption of an intake system that creates high air velocity as well as a powerful tumble effect as the air is directed into the combustion chamber. It is charged with fuel both directly and indirectly and compacted into a spherical shape surrounding the spark plug. Ignition is then performed on the efficient Atkinson combustion cycle, which ensures maximum combustion efficiency. This excellent aspiration is further tuned by intelligent, variable valve timing across both the intake and exhaust ports.
In fact, the engine is go good at converting fuel energy into power that it offers a peak thermal efficiency of 41%. This is a figure that is unsurpassed among mass-produced petrol engines; even the 40% thermal efficiency found in the current Prius.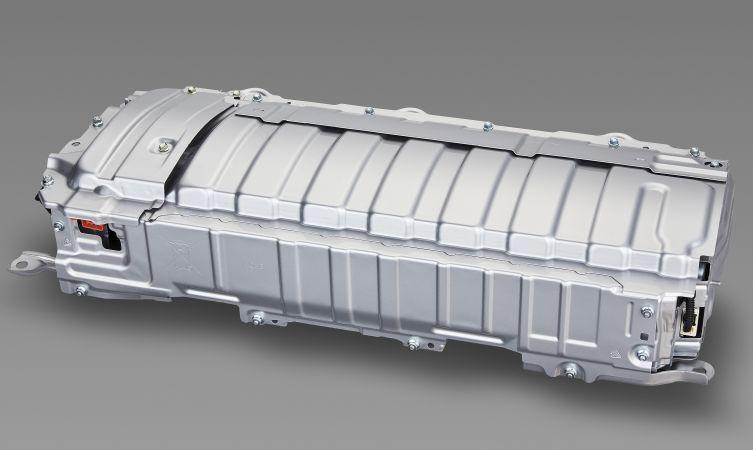 The electric motor can propel the car at motorway speeds of up to 75mph
The nickel-metal hydride hybrid battery in the 2.0-litre system (above) is specified to suit this model's more powerful electric motor/generators. Its high-density energy pack consists of 180 cells and offers a nominal output of 216 volts, which allows the largest of the motor/generators to deliver 80kW of power (equivalent to 107bhp) and 202Nm of torque. Although bigger than the hybrid battery in the 1.8-litre system, it remains covered by the rear seats and does not intrude into the luggage area.
While the hybrid battery provides the muscle, the fully redesigned Power Control Unit can be described as the heart of the electrical system. Now 33% smaller and 20% more efficient, this multi-purpose device controls the motor/generators. It uses an inverter to boost their output to 650 volts, and also provides a suitable level of direct current for the vehicle's auxiliary power needs.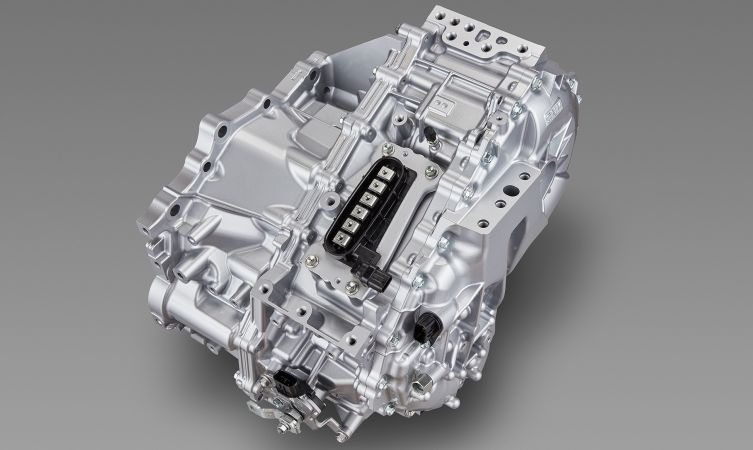 Both motor/generators (MG1 and MG2) are housed within a redesigned transaxle (above), together with a single planetary gear and a reduction gear to the final drive. MG1 is primarily used as a generator and converts any surplus energy from the petrol engine into electricity, which is then stored in the hybrid battery. It also serves as the engine's starter motor. The larger MG2 is the electric drive motor but also reverses itself to regenerate power in braking mode. Its improved output means the motor alone can propel the car at motorway speeds of up to 75mph.
2020 Toyota C-HR powertrains compared
| | | |
| --- | --- | --- |
| | 1.8 HYBRID | 2.0 HYBRID |
| Engine code | 2ZR-FXE | M20A-FXS |
| Displacement | 1,798cc | 1,987cc |
| Compression | 13.0 : 1 | 14.0 : 1 |
| Max engine power | 97bhp | 150bhp |
| Hybrid battery | Lithium-ion | Nickel-metal hydride |
| Nominal voltage | 207.6V | 216V |
| Motor/generator output | 53kW | 80kW |
| Max hybrid system power | 120bhp @ 5,200rpm | 182bhp @ 6,000rpm |
| Max speed | 105mph | 112mph |
| Acceleration 0-62mph | 11.0sec | 8.2sec |
| Fuel consumption (WLTP) | 54.32 – 58.85mpg | 49.56 – 54.32mpg |
| CO2 emissions (NEDC / WLTP) | 86 / 109g/km | 92 / 119g/km |
Read more: Introducing the 2020 Toyota C-HR
Read more: Exploring the 2020 Toyota C-HR – design and technology
Read more: Exploring the 2020 Toyota C-HR – driving dynamics and safety
For more information on the 2020 Toyota C-HR, or to build your car, click here.