The all-new 2019 Toyota RAV4 SUV has been revealed. The first RAV4 to be built on a Toyota New Global Architecture platform, it remains true to its impressive heritage as the original pioneer of the recreational SUV segment, making significant advances in powertrain technologies, dynamic performance, intelligent safety provisions and all-round quality.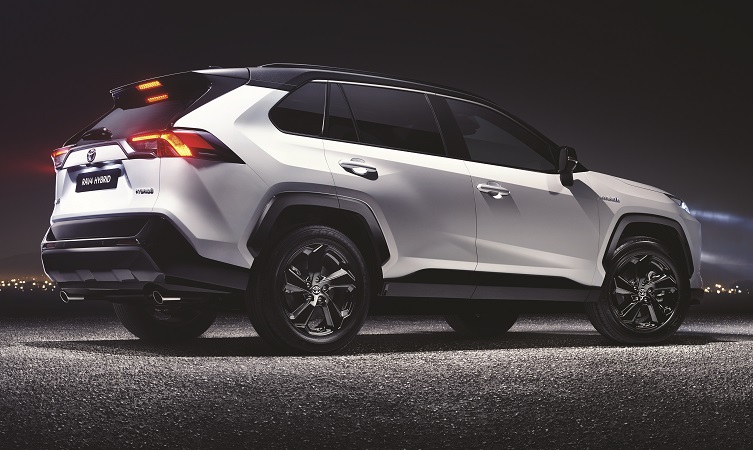 Robust design concept
The robust styling of the 2019 Toyota RAV4 expresses the strong and capable qualities that define Toyota's approach to the latest iteration of the world's best-selling SUV, notably higher ground clearance and a wider stance.
The design communicates the kind of "go anywhere" sense of fun and adventure that RAV4 ownership can bring, resonating with a target customer base of young families who enjoy life, whether moving around town or heading off to enjoy, sports, leisure or simple sight-seeing in the wide open spaces.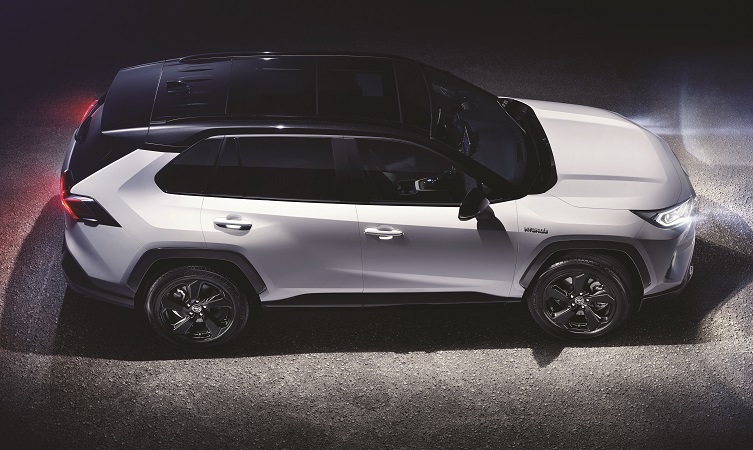 Manoeuvrability has always been a virtue of the RAV4 and this has not been compromised in the new design. In fact, at 4,600mm long, the new model is only marginally different in length compared to the current model. But while reductions have been made in the front and rear overhangs, 30mm has been added to the wheelbase, allowing for an even more spacious and comfortable cabin.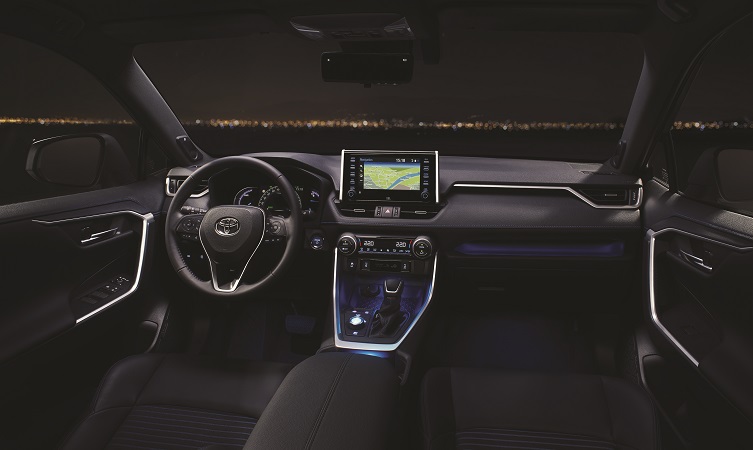 Luggage space has been increased, too, and has versatility designed-in with folding rear seats, a double load floor and deck side nets. Vehicle width has been increased by 10mm, to 1,855mm, which translates into a more comfortable and spacious cabin for the occupants.
Powertrain technologies and driving dynamics
The 2019 Toyota RAV4 will be available with a new hybrid electric 2.5-litre powertrain, which combines fuel and emissions efficiency and quiet operation with more power and greater responsiveness. Hybrid electric remains a unique selling point for RAV4 in its class, attracting ever-larger numbers of customers.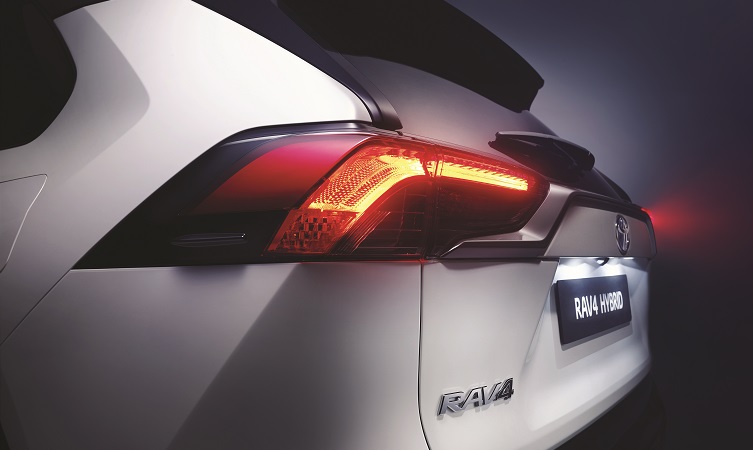 Driving dynamics have been greatly enhanced with significant improvements to the performance of the all-wheel drive systems. Toyota has developed a completely new electric motor that makes efficient use of power from the car's hybrid system, using a second electric motor to drive the rear wheels to generate high torque. This reduces energy losses, contributing to greater fuel economy, and offers excellent AWD performance in different driving conditions.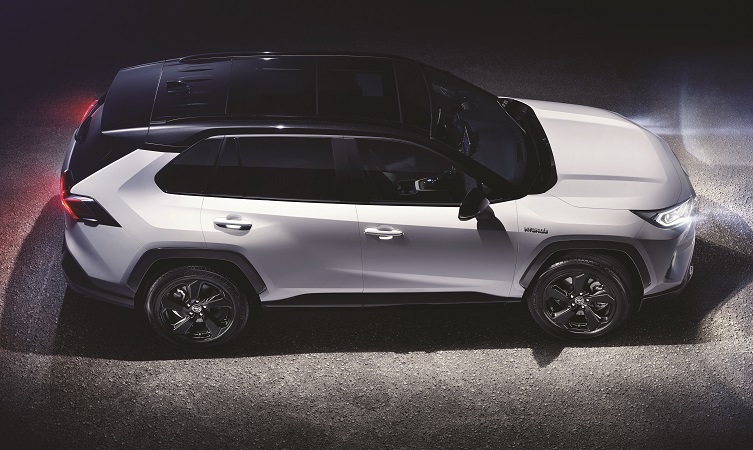 The TNGA platform, with its low centre of gravity and optimised weight distribution, further strengthens the RAV4's dynamic capabilities, enabling a more rigid body construction and more precise, stable and accurate responses to driver inputs.