The 2019 Toyota Camry reviews have been published, following the European press launch in the glamorous location of Split, Croatia.
A significant number of national, regional and online UK motoring outlets were invited to the event. What were their first impressions of our new hybrid-only executive saloon? Below is a selection of excerpts from some of the Camry reviews. To read the full online reports from each publication, click the emboldened links.
"The new Camry is bang on trend and perfectly placed to compete with other self-charging rivals… as well as plug-in hybrids.
"The whole car is impressively refined; both wind and road noise are well suppressed and the engine is virtually inaudible at constant motorway speeds.
"That said, the Camry does have a party trick up its sleeve: space. Put simply, unless you're Shaquille O'Neal, you should have plenty of room to spread out in both the front and rear. A clever rear suspension design, along with the positioning of the car's batteries beneath the rear seats, minimises intrusion into the bonnet, resulting in impressive luggage capacity."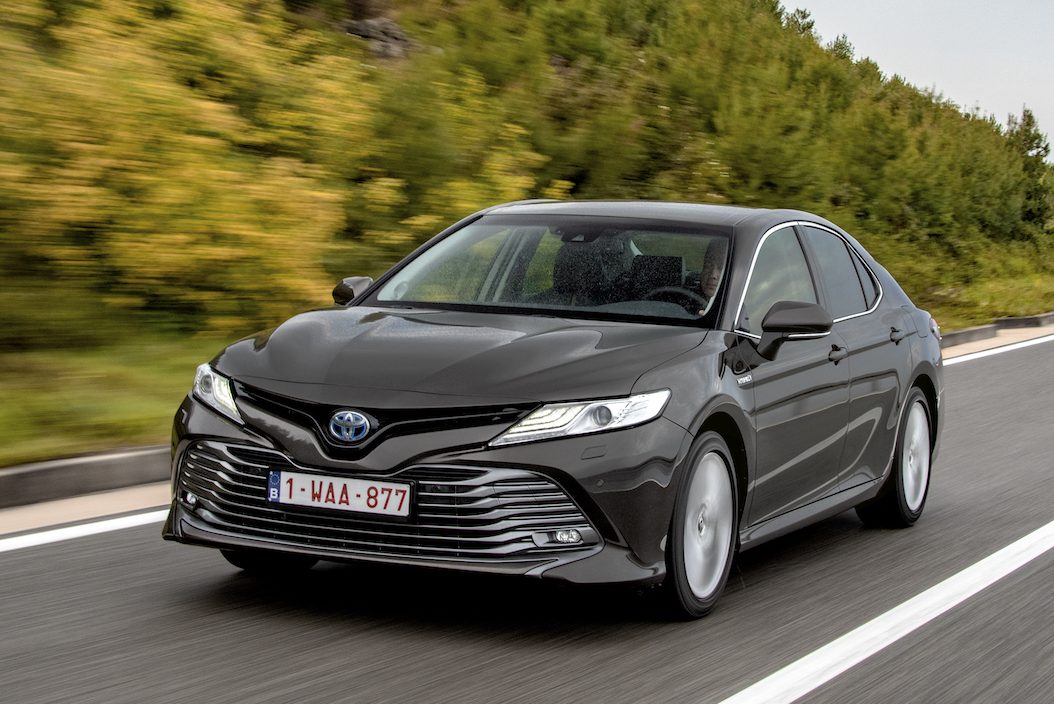 "It is comfortable, spacious and impressively refined around town, with loads of kit and a luxuriously appointed interior. But the real gains will come in running costs; the Camry could slash your company car tax bills and save you money at the pumps."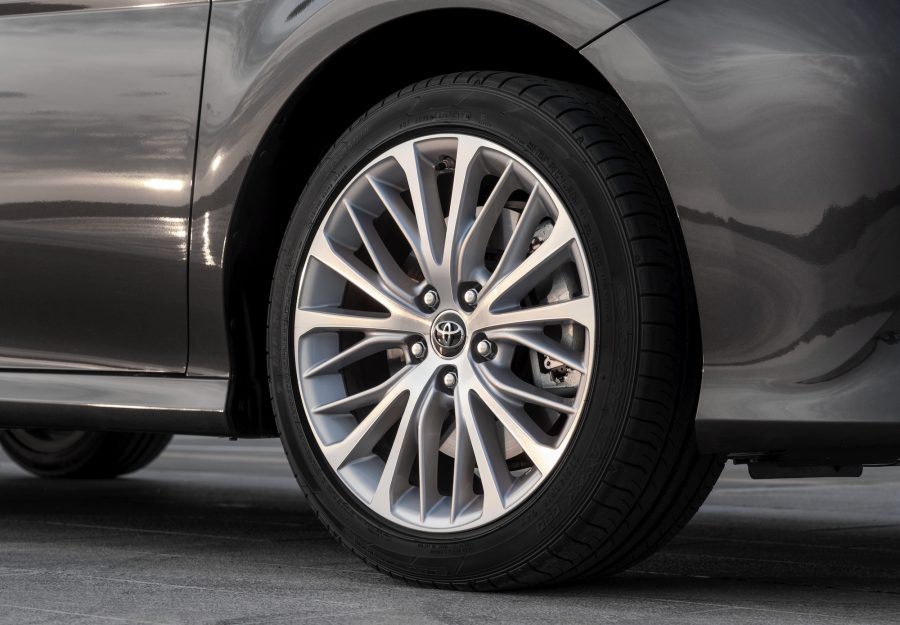 "The Camry is a capable car, providing a comfortable ride and reasonably tidy handling, along with a roomy cabin, lots of luxury equipment and an efficient hybrid propulsion system. The fact it's a hybrid will also make it a very cost-effective option for company car drivers, especially ones who spend most of their time doing short, urban journeys.
"All versions of the Camry look as good as each other… Overall, it feels like every inch the high-quality product."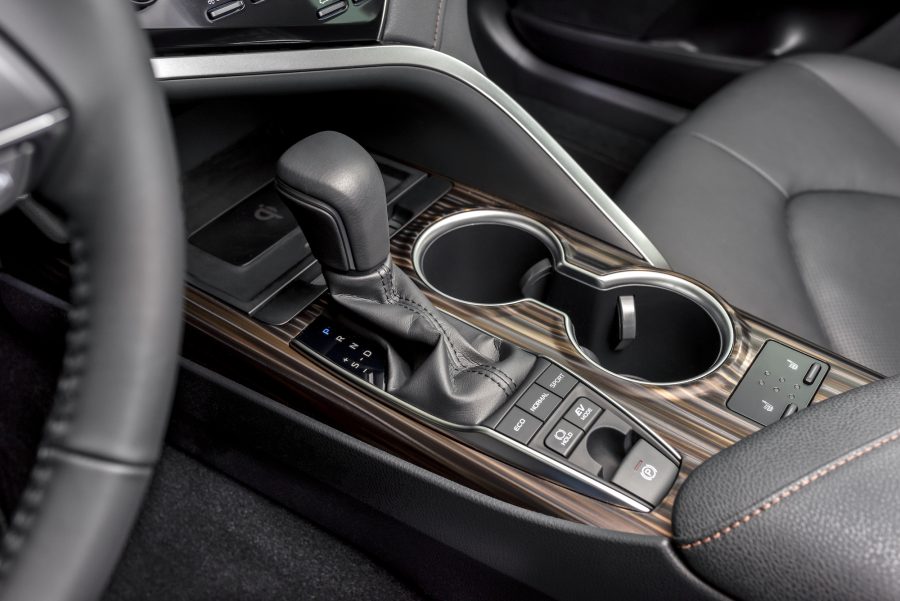 "The 2.5-litre engine, the motor, the generator and the gears are very compact, allowing a low bonnet, and the battery is small enough to be relocated from the boot to under the rear seats, freeing up luggage space.
"It's reasonably roomy and comfortable up front. In the back there's a fantastic amount of legroom, and decent headroom. It can fit three adults in the back, and the boot capacity of 524 litres will make light work of their suitcases and cabin bags.
"As is often the case with Toyota, it's a well-equipped, safety-focused car that feels built to last."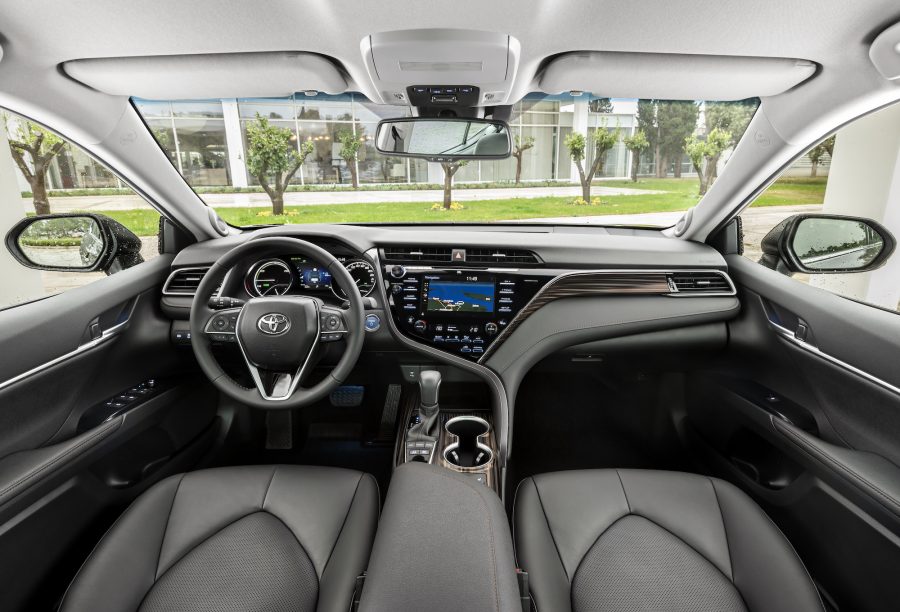 "The Camry is a big car with a neat design that's classy and far more conservative than the more quirky Prius. That theme continues inside, where the horizontal dashboard is sedate and upmarket enough to avoid putting off executives – its target audience. There's certainly ample room for adults in the front and back seats too.
"Fuel consumption of up to 53.3mpg is promised on the WLTP cycle, but a CO2 emissions figure of 98g/km is the most critical fact for business drivers. With no 4% Benefit In Kind diesel surcharge to worry about, it qualifies it for a low 23% company car tax band."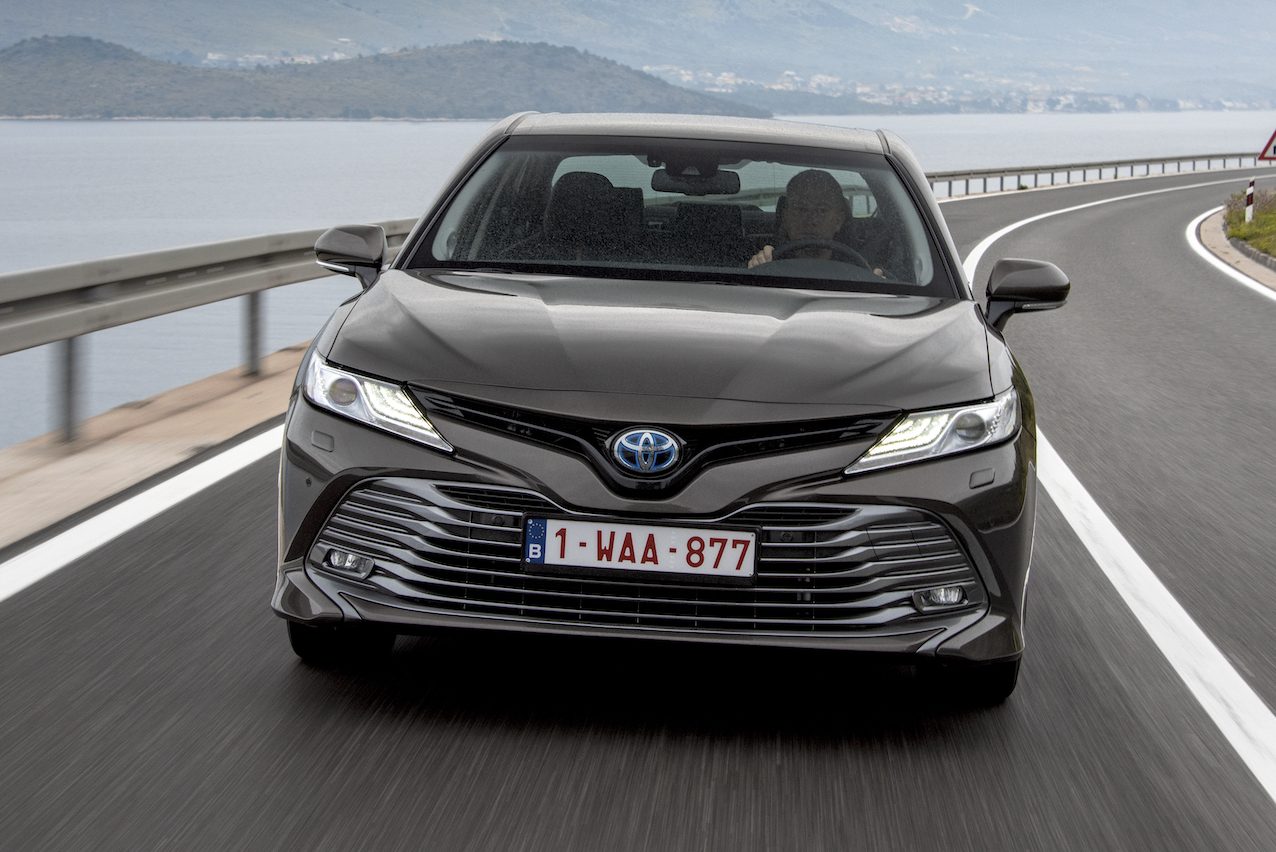 "Toyota's hybrid system works the opposite way around to normal internal combustion cars, in that it's at its most efficient in stop/start traffic. Toyota claims north of 50mpg combined and high 40s is certainly doable. In all, this will be a very cheap car to run given its size.
"The hybrid-only Toyota Camry is… quiet, comfortable and economical. You get lots of kit, and because it's a Toyota, said kit will surely keep working forever."
Toyota Camry video reviews
carwow
CarBuyer