Piloting a giant fighting robot like the heroes of Japanese cartoon Mobile Suit Gundam may be beyond most people (for now), but if you're an anime superfan then you can drive a Toyota inspired by the series, in the shape of the Zeonic Toyota.
A special edition Toyota Auris released in Japan has been given an eye-popping new look as part of a continuing tie-in between Toyota and the popular animated TV show.
The Zeonic Toyota receives cosmetic changes modelled after the look of anti-hero and cult icon Char Aznable, and not for the first time – an earlier version was created with previous Auris in 2012.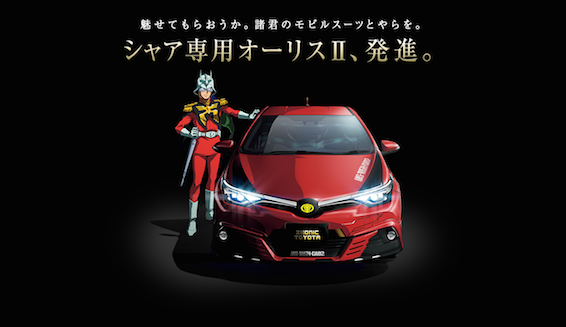 The reworking includes a red paint scheme adorned with graphics that reference the series, new front and rear bumper treatments, new wheel arches, side skirts, fins and air intakes as well as red alloy wheels. The colour and graphics are also used inside on the dashboard, gear shifter and sport seats. Even the sat-nav has also been tweaked, as the guidance is provided by Mobile Suit Gundam voice actors Shuuichi Ikeda and Keiko Han.
A second version of the car takes the green colours of the robot Zaku as inspiration.
On sale now in Japan, the Zeonic Toyota is priced between 2.9 million and 3.7 million Yen, depending on the engine and customisation choices. You can find out more here.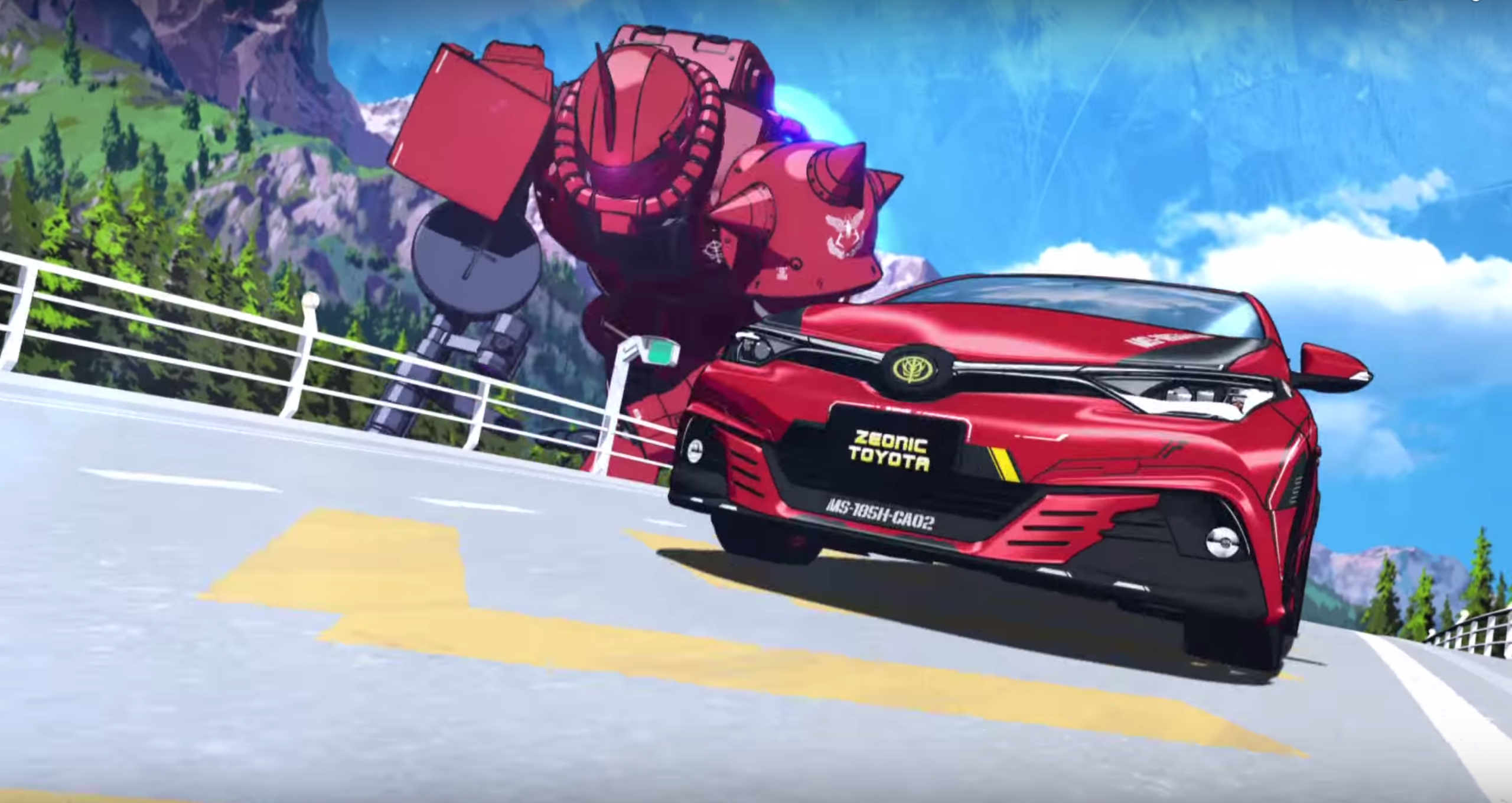 The car is being promoted on Japanese TV with an animated advert, featuring Char Aznable driving through a mountainous landscape before pulling off some stunt driving on his way into an underground base. Toyota has also released a pair of real-world videos: one of the car being made, and another of it driving accompanied by some clever lighting trickery. Watch all three below and scroll down for more images.
We'd love to know what you think of the Zeonic Toyota – tell us in the comment section below.