When the engineers of Toyota Gazoo Racing built the Yaris GRMN hot hatch they probably expected people to take them on track.
But they probably didn't expect people to take them on track like this.
Silverstone, February 2018, and we're at a truly unique event called the Pomeroy Trophy, known affectionately as 'The Pom'.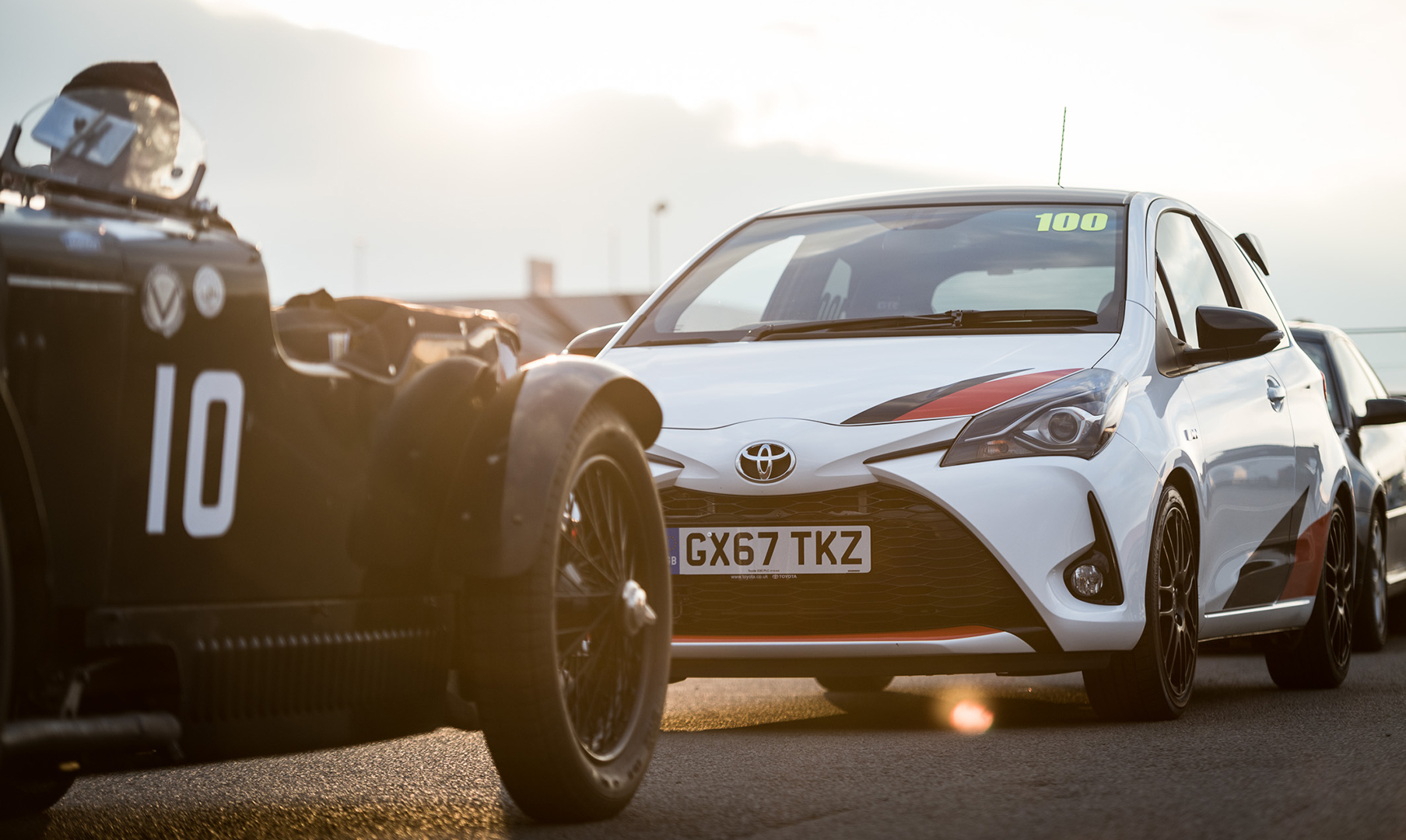 Run by the Vintage Sports Car Club (VSCC) in the UK since 1952, it pits cars from all eras of motoring against each other using a unique series of calculations to ensure all are judged equally. The only strict requirement is that any car entering must be road legal.
For more than half a century the men and women behind The Pom have awarded the winning car the accolade of best touring car, or all-rounder in modern parlance.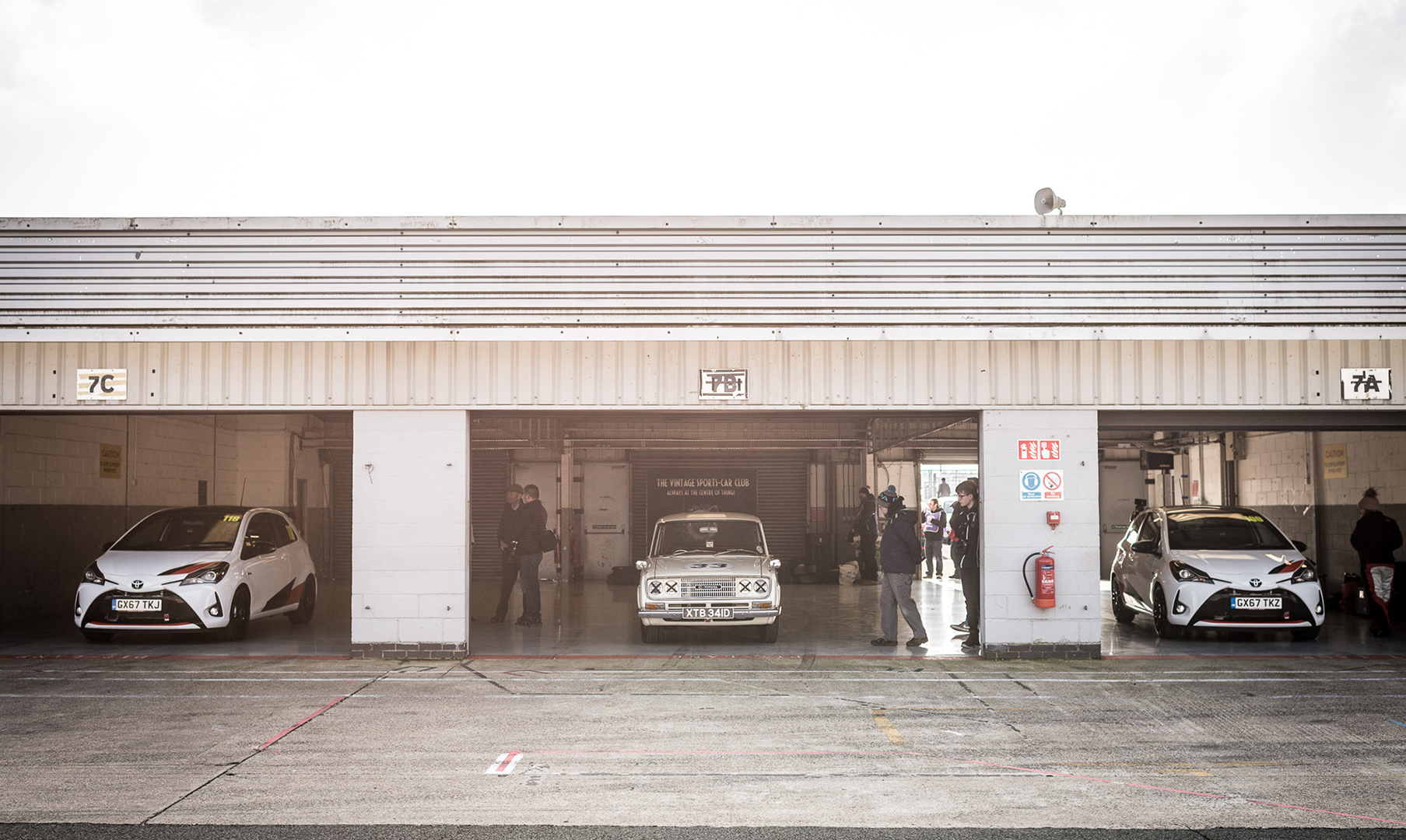 So obviously we entered a pair of our super-charged super minis; specifically two new Yaris GRMNs, to see how they would fare against everything from multi-million-pound classic Astons to hand-built pre-war racers powered by aircraft engines.
Read more: How the Yaris GRMN was developed
Whilst it might not seem the most logical thing to do, there is a sensible purpose. Gazoo Racing, Toyota's performance arm, is all about the love of cars, and an obsession with engineering and improvement; nothing sums up this unique event more than that. The Pom may not look very sensible from the outside, but once inside you see a passion and celebration of cars like almost nowhere else.
So how did our pocket rockets do?
Over the course of a day, competitors take part in handling, acceleration and braking tests. Practicality is also evaluated in that every car must be able to carry two standardised VSCC-size suitcases. A high-speed Regularity Time Trial follows – a spectacular sight that sees pre- and post-war cars driving on the Silverstone circuit together.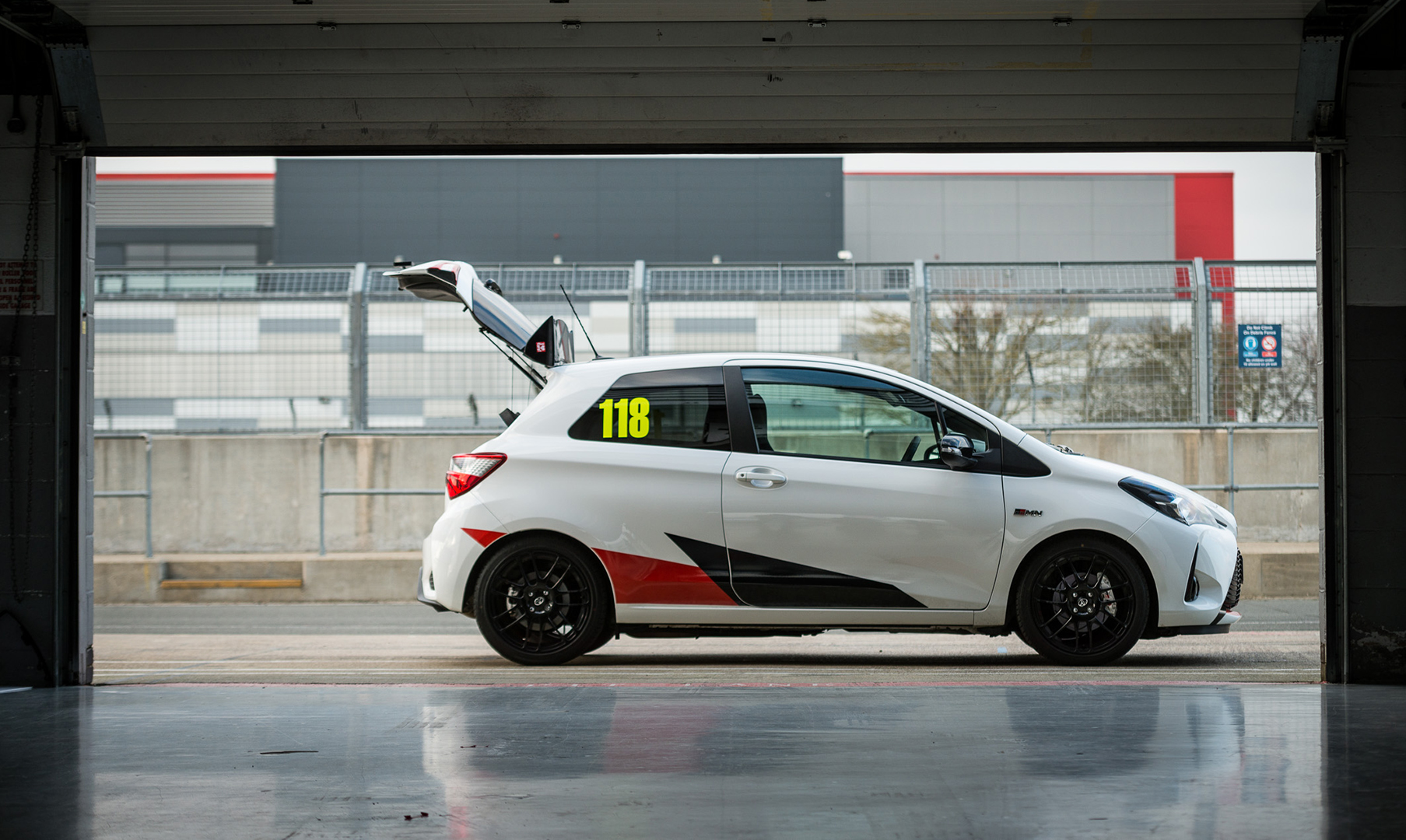 Entries often include sub-£200 cars bought just for the event which, thanks to the way the Pom is judged, often 'beat' exotic cars costing hundreds of thousands of pounds. The complex mathematical theory governing the judging is a closely guarded VSCC secret but the one thing all the competitors know is it's not really about the winning, it's about the day out.
As it turned out we did pretty well, coming second in our class. More pleasing was the attention the GRMN cars got all day, with owners of everything from pre-war Bentleys to modern BMW M3s poking their heads around our pit garage to have a peek.
Read more: A forensic parts examination of the Yaris GRMN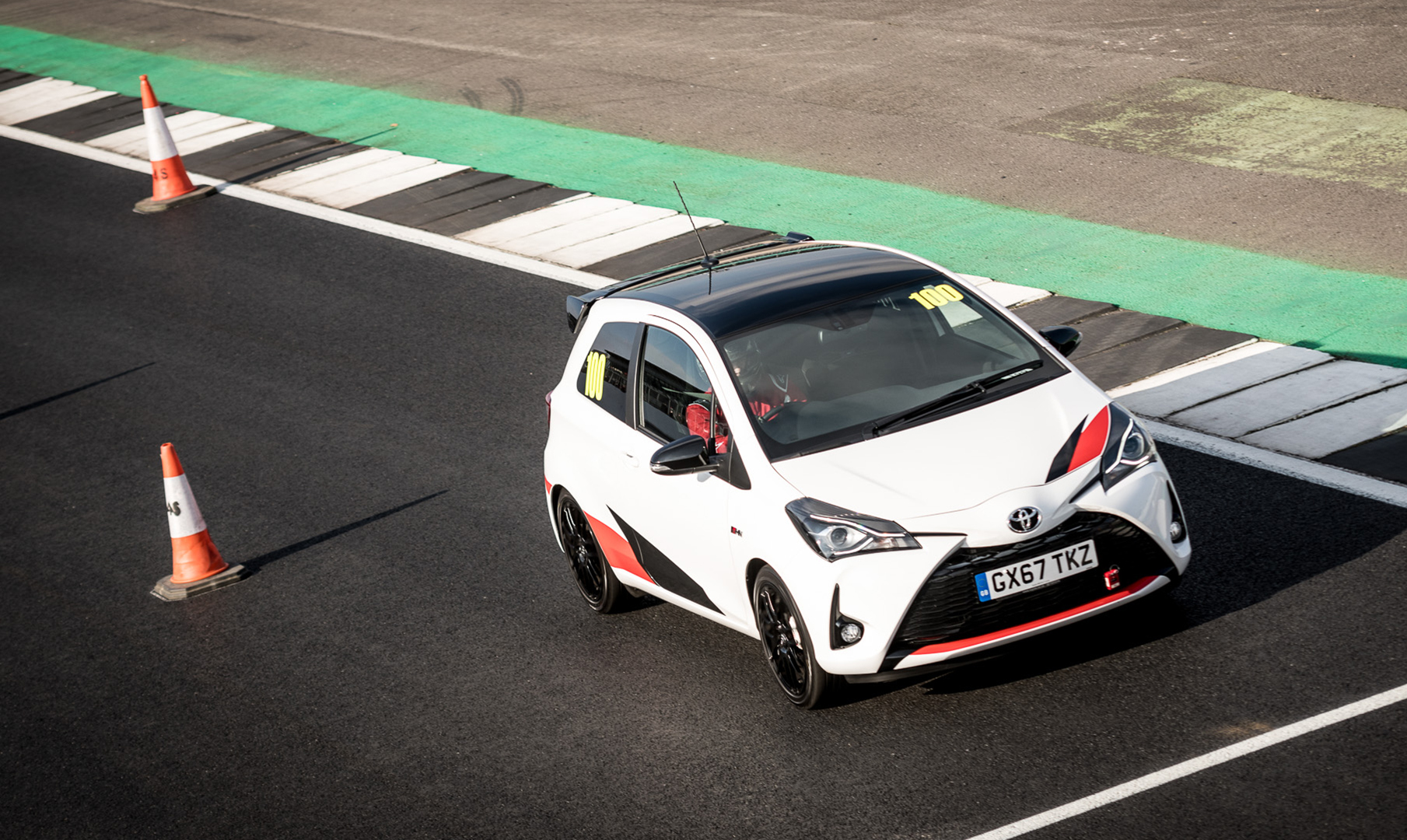 And for us that was what it was all about. Our favourite from the day (excluding our own)? It had to be Mr Walker's 'Thunderbug', a 1930s special placing a 4.2-litre twin-cylinder aero engine from a Tiger Moth on to a GN chassis. You could hear it coming from the next county.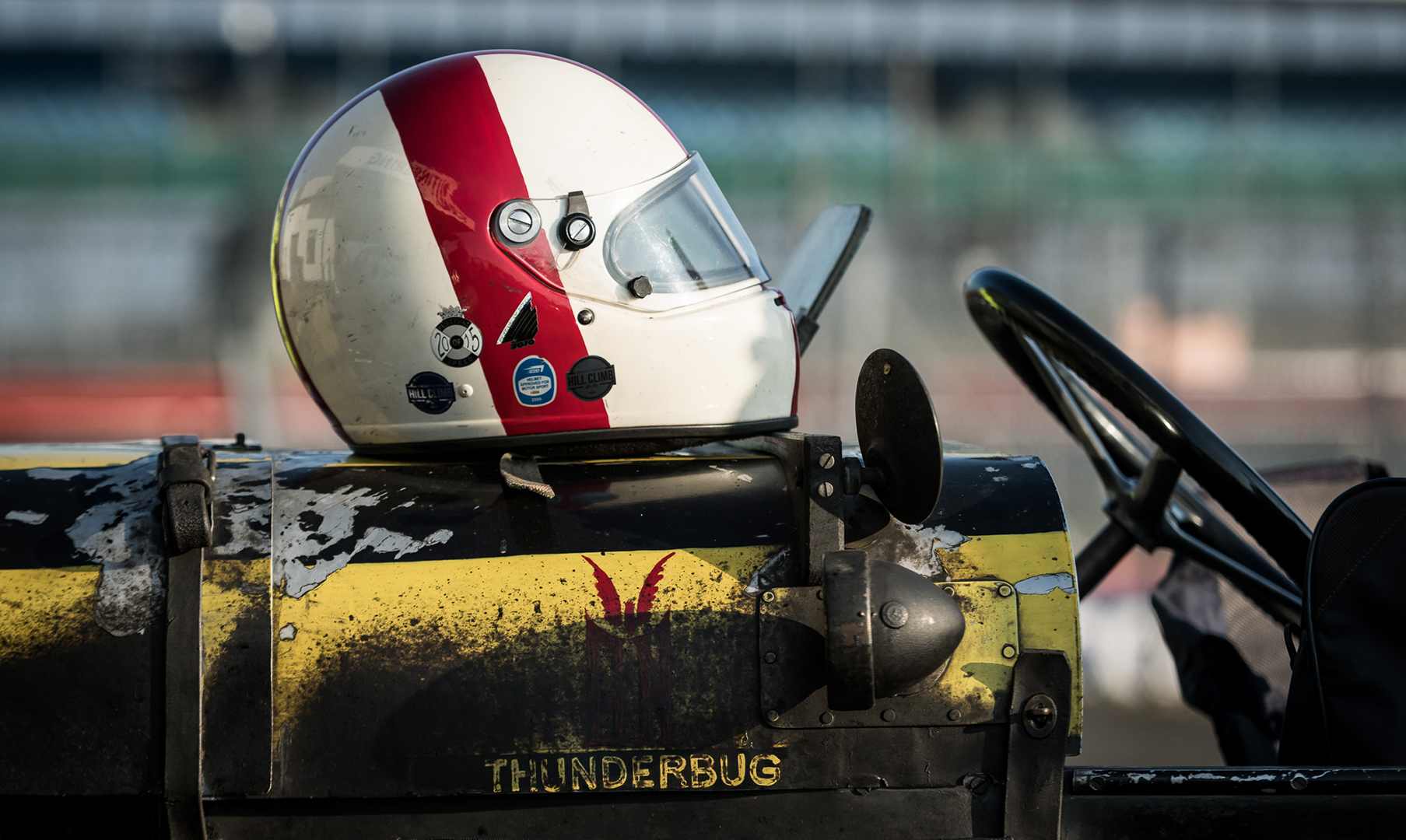 We'll be back next year. We're not sure what we'll be in yet, but we've found a group of people who share our love of cars, whatever they are.
We can't end without a big thank-you to everyone at the VSCC for making us feel so welcome at their wonderful event.