Generally speaking, drivers don't like being driven. And rally drivers really don't like being driven. Except when they're young, on a test, and called Petter Solberg. And the driver doing the driving is Colin McRae. Understandably, Petter couldn't get enough of sitting alongside the Scot in the 1990s, when the Norwegian was at the start of his career.
But a full World Rally Championship event? Forget it. Which makes former European Rally Champion and current Toyota Gazoo Racing test driver Juho Hänninen's decision to sit alongside Jari-Matti Latvala at this week's Rally Sweden all the more surprising.
In fairness, car-sharing is nothing new for these two.
Hänninen said: "I have been co-driving for Jari-Matti for quite a long time now. When we were doing some historic rallies in his [Toyota] Celica [GT-Four] we were working together then. And I have sat with him on the tests for the last two years.
"We did our pre-event test on Friday in the Yaris and it was really cool. I'm really looking forward [to making his debut as a WRC co-driver]."
Read more The rally inspired Toyota GR Yaris
Latvala is similarly relaxed. His regular co-driver Miikka Anttila has moved to co-drive rising Finnish star Eerik Pietarinen, leaving the seat free for J-ML's former Toyota driving team-mate.
"Juho is so good on the notes," explained Latvala, who drives a privately entered Yaris WRC on the Torsby-based event next week, "and he is the only driver I have ever known who can stay to the car even when we are going flat out. Honestly, he doesn't move, he doesn't do anything – just reads the notes. He is a good guy and like he said, we already did a lot of testing together.
"He is still the test driver for the main Toyota team, so to have him with me is really good for me. He understands the car and what it can do and that bring more good knowledge for me. As well as that, when we are going to the recce for some of the stages next week, already he is knowing the roads and the conditions and this can help when we're making the pacenotes. I'm really happy with this."
Read more What the press say about the new GR Yaris
Latvala lost his place in the official Toyota Gazoo Racing team at the end of last season, but the popular Finn is putting together a programme of rallies in a private car this year.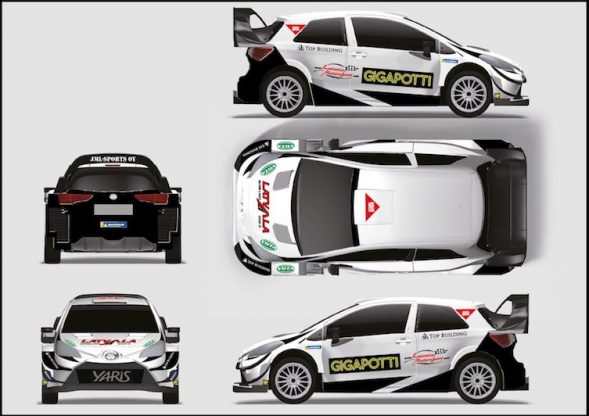 "The car will be the same as the official car [Sébastien] Ogier has," he added, "so I know for sure the car can win. For me, it's been a long time since I drove the last time – it was Spain in October last year. But the test has helped me prepare and the feeling is good now."
Rally Sweden has been shortened due to unseasonably warm conditions, but the event still starts with its familiar spectator stage in Karlstad on Thursday February 13 before moving across the border to include some roads in Norway. The finish is in Torsby on Sunday February 16.