The Toyota e-Palette is a symbol of our transition from auto-maker to mobility provider, a vehicle that goes beyond the scope of cars to offer new services and value. It represents Toyota's first fully automated, next-generation battery-electric vehicle, and is designed to be scalable and customisable for a range of mobility services – as if creating colours by mixing paints on a palette.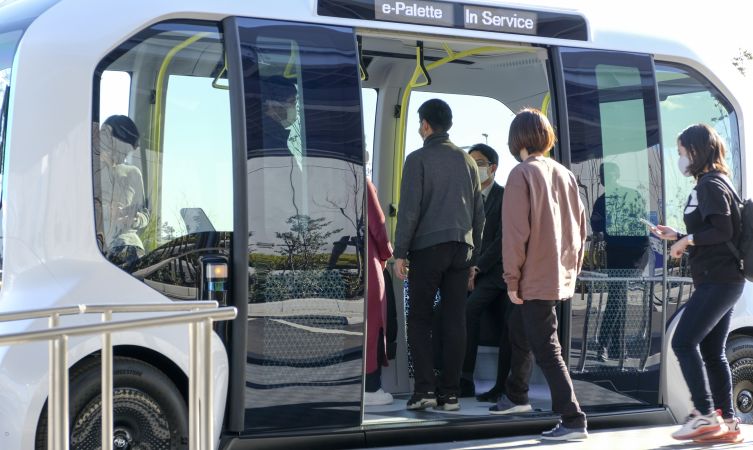 The Toyota e-Palette concept
First announced by Akio Toyoda as a concept at the 2018 Consumer Electronics Show, the Toyota e-Palette concept had a flat, open-plan interior layout and a low floor that could be configured in countless ways. Equipment could be installed in accordance with the user's needs, from a ride-sharing layout, to becoming a mobile hotel room, office or workshop. Toyota also aimed to collaborate with popular retail and hospitality outlets, thereby transforming e-Palette into a mobile shop or catering facility.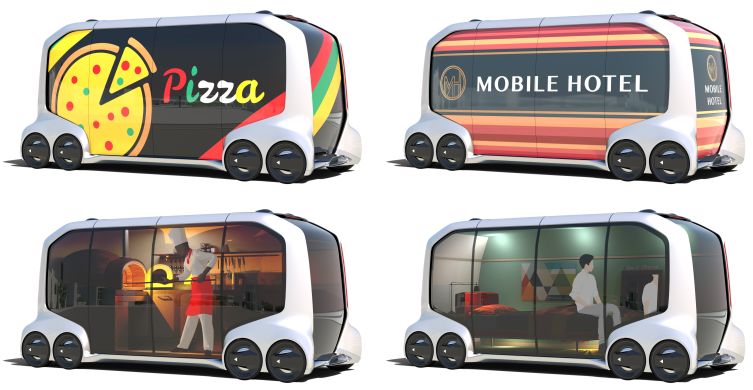 The vehicle's design reflected this commitment to flexibility and partnership, with an open control interface and a set of software tools that would allow partner companies to install their own automated driving system if desired.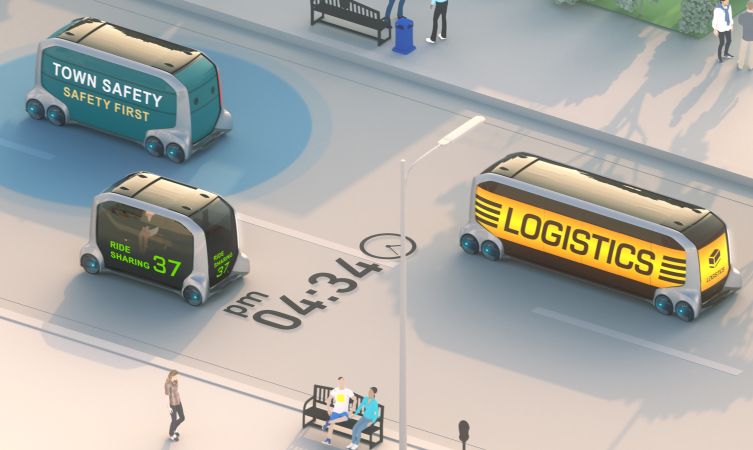 Learn more: Toyota reveals new automated mobility alliance and e-Palette concept
Toyota e-Palette: proof of concept
The Toyota e-Palette made its official debut at the 2019 Tokyo Motor Show, as a version specifically designed to serve as an automated bus service for athletes and officials at the Tokyo 2020 Olympics and Paralympics (now postponed until July 2021).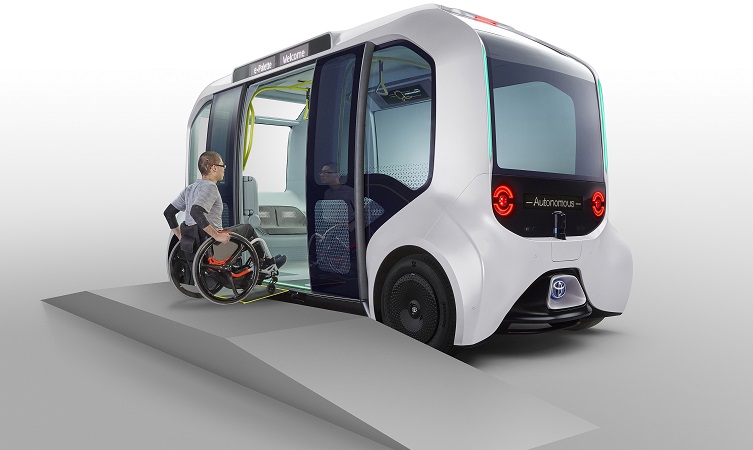 The Tokyo 2020 e-Palette has large doors and electric ramps so passengers can board easily and quickly. The vehicle is controlled by an automated driving system and moves at speeds up to about 12mph. Although operation is at SAE level 4 (high automation), a safety operator would be on board each vehicle to monitor performance and take control if required.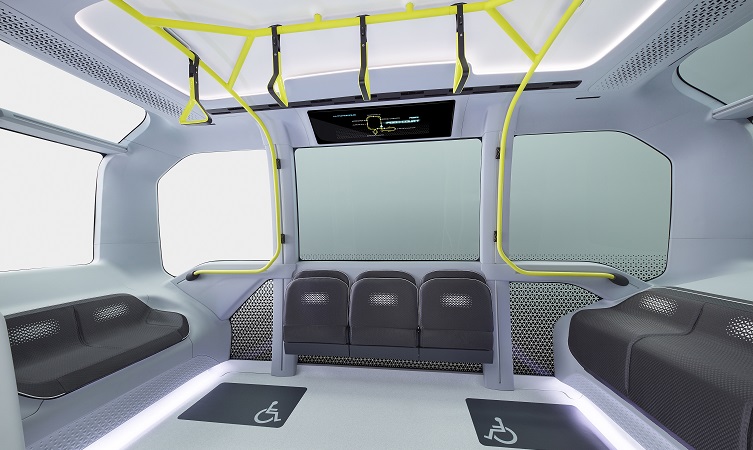 Toyota planned to use the knowledge gained from e-Palette's operation at Tokyo 2020 to further develop the vehicle for future mobility-as-a-service applications.
Learn more: Toyota e-Palette to provide automated mobility at Tokyo 2020
Toyota e-Palette: real-world testing
Toyota recently announced that it has developed a new operating system to manage e-Palette's supply of goods, services and mobility to people when and where they are needed. Prototype testing will be carried out in the real-world environment of Woven City, which will pave the way for future mobility services to be made available in other areas.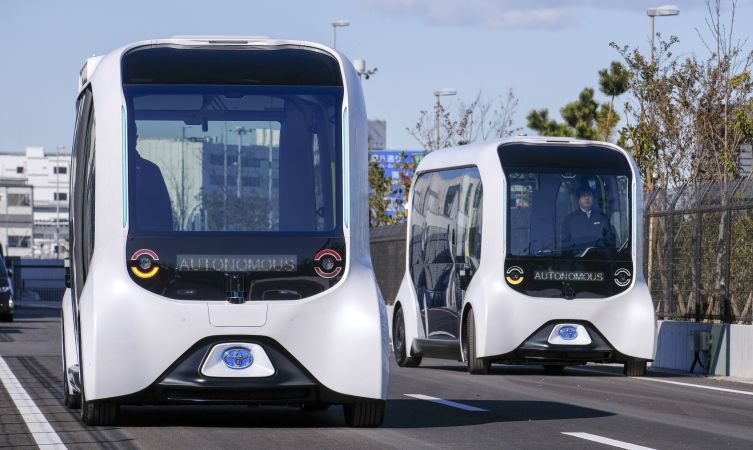 Adopting the Just In Time principle that is central to the Toyota Production System, the system is designed to provide a mobility service that goes where it is needed, when needed and on time. To meet this kind of demand, new management functions have been added to Toyota's existing Mobility Services Platform in order to swiftly connect the vehicles and assignments with the people that have requested them.
Similarly, and inspired by the problem-solving Jidoka element of the Toyota Production System, flexibility has been built into the system. This allows schedules to change as necessary and according to real-time mobility needs, but also means that when additional vehicles are introduced, operating intervals can be adjusted to ensure an even spacing of services.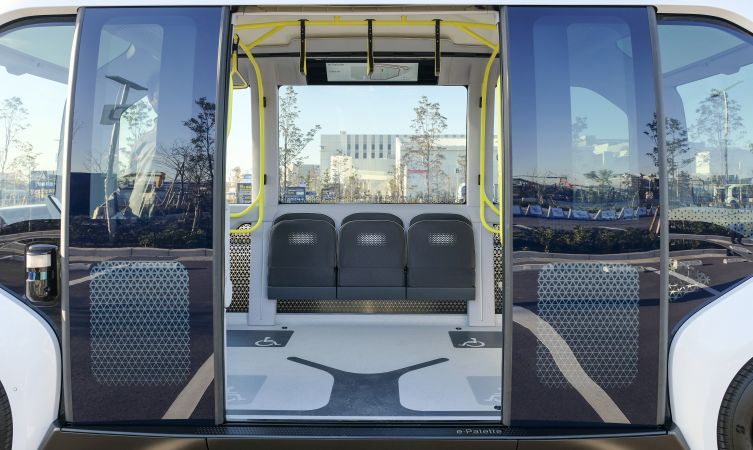 Issues are presented as visual alerts, so that a single person can efficiently manage several vehicles. Working instructions are delivered automatically to operating staff, including on-board operators and maintenance crews, while efficient task management, including delay and front-loading, makes for shorter maintenance lead-times and the provision of high-quality services, even with limited numbers of workers.
Toyota e-Palette: Where does it go from here?
Toyota recognises how the COVID-19 pandemic has changed the way people lead their lives, creating more diverse mobility needs. It is now necessary to create greater distances between passengers, and people are increasingly requiring that goods and services are brought to them, rather than travelling to access them. What's more, the increasing proportion of elderly people generates further mobility issues and will accelerate demand for new mobility services.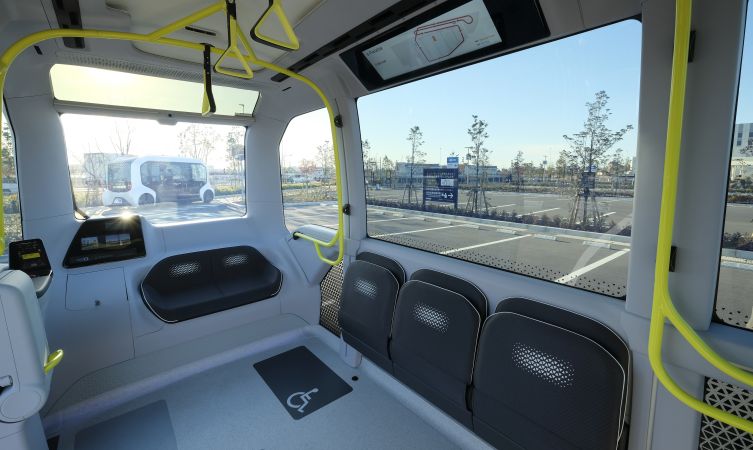 Toyota believes the autonomous mobility service that e-Palette is a part of can help address these issues. The operation of e-Palette vehicles in Woven City will provide a real-world learning environment which will help the platform evolve and deliver services to customers. Toyota aims to work with partners to commercialise e-Palette in different markets and regions through the early 2020s.