Always wanted to try your hand at becoming a champion rally driver but never had the time or money? Then why not compete in the virtual eSports WRC Championship?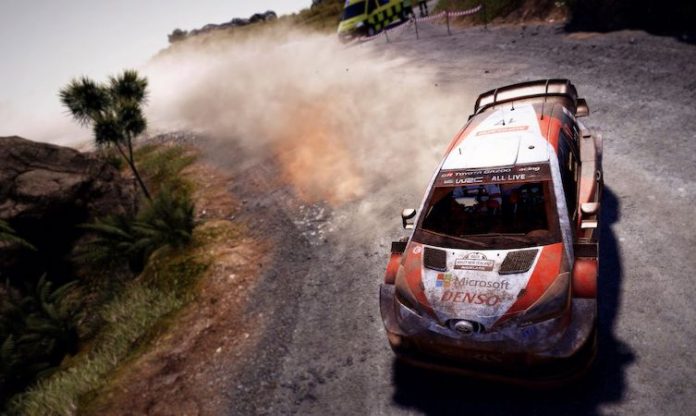 Toyota Gazoo Racing has this week announced that it is the new presenting sponsor of the fifth series of eSports WRC, an online rally competition based on the WRC 8 computer game, which pitches drivers from around the world against one another. So, whether you are bored of constantly thrashing your mates online or fancy showing off your Scandinavian flicks to a wider online audience, now is your chance. 
We have helpfully answered a few questions you might have about becoming the next virtual Elfyn Evans or Sébastien Ogier. 
What is eSports WRC?
With most global motorsports sidelined due to the coronavirus pandemic, the eSports WRC presented by Toyota Gazoo Racing is the best way to get your rally fix right now. In its fifth season, eSports WRC has picked up considerable momentum due to the rise in popularity of virtual racing over the recent months.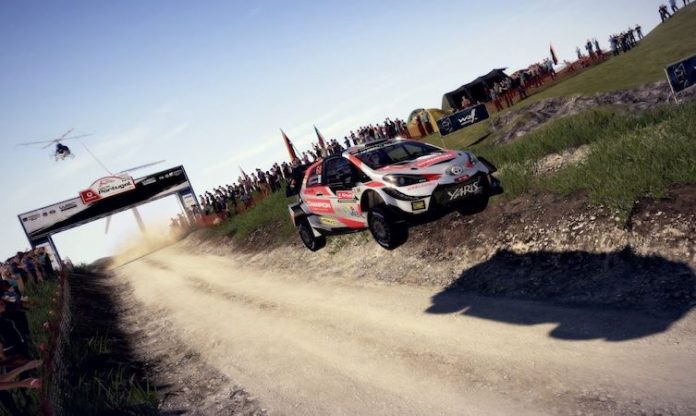 Players race along the same routes as the actual FIA World Rally Championship, with many of the online events scheduled to coincide with the real-life rally stages (before they were postponed). With several World Rally Cars to choose from, players must conquer the winding mountain roads of Monte Carlo, through the dense forests of Germany and on to the snow-covered tracks of Sweden. 
C
an I enter eSports WRC?
Anyone with a copy of the WRC 8 game is eligible to enter on either PlayStation, Xbox, or PC. To get started, there is no need for fancy gaming set-ups, multiple screens or authentic controls (although these are also allowed and might enhance the experience). All you really need to participate is just a good resolution screen, a decent internet connection and a controller. If you want the authentic feeling of rallying, you could always ask someone to shout directions at you as you'e speeding along the virtual special stages. 
How does eSports WRC work?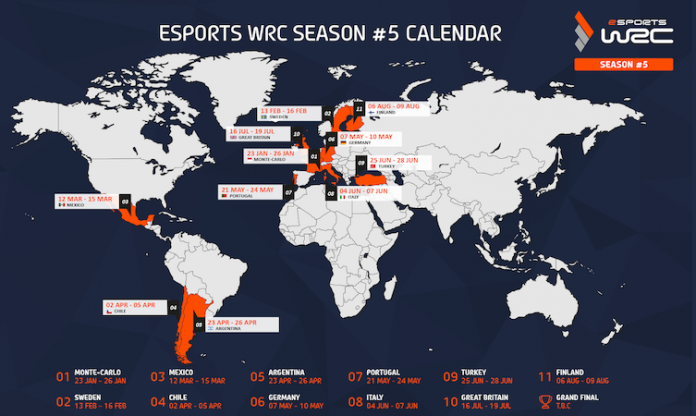 There are 11 rounds of eSports WRC presented by Toyota Gazoo Racing, with each round taking place between Thursday (00:01 GMT) and Sunday (23.59 GMT). Players are allowed to record up to five attempts, of which, their best time will be counted.
The fastest 50 players across all platforms will earn general ranking points, with the 10 best scores of each player will be considered to establish their end-of-season ranking. The eight best players of the season will battle it out in a grand final to determine the overall winner. 
When does eSports WRC start?
This year's championship is already underway, with the Italian event starting today (4 June). Although you won't be able to challenge the points leaders, you'll still be able to go for glory on individual events. The competition runs all the way to October, when the grand final will take place.  
Is there a prize for the winner of eSports WRC?
Yes, and it's a good one! The overall winner of the eSports WRC Championship will receive a Toyota GR Yaris, a road car formed from the WRC itself. Powered by a 257bhp 1.6-litre, three-cylinder, turbocharged engine, the GR Yaris is the performance flagship of the new Yaris range. 
It is expected to offer 0-62mph acceleration in less than 5.5 seconds and features lightweight construction, dynamic balance and Toyota's new GR-Four intelligent all-wheel-drive system. 
For more on the rules and regulations of the eSports WRC, then click the link here for the full terms and conditions. 
If you are unable to join the competition straight away then fear not, as the agreement between Toyota Gazoo Racing and eSports WRC spans over the current WRC 8 and the upcoming WRC 9 games, meaning you can always get some practice in and try next year.