The Toyota 2021 Dream Car Art Contest is open for entries. Children across the country are being invited to use their creativity and drawing ability to design their vision for the future of mobility.
Click here to skip straight to details of how to enter.
Since it was launched in 2004, the annual Dream Car Art Contest has attracted more than 6.2 million entries from children in more than 100 countries worldwide. The contest generates a variety of entries with ideas ranging from flying cars and zero-emission hoverboards to space buggies.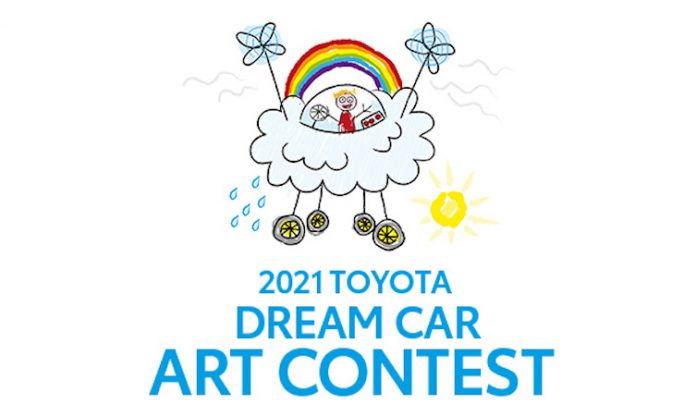 Previous winners have also created concepts such as nanoscopic 'bumper cars' with healing properties, a pod that takes lonely pensioners for an adventure and a car that lowers the temperature of the ocean, preventing the bleaching of coral reefs and the melting of icecaps.
Last year we asked a bunch of school kids to picture the cars they will grow up to drive in the future, and their vivid imaginations didn't disappoint:
The competition is open to children aged 15 years or younger, with entries split into three categories: under-eight, eight to 11 and 12-15 years old.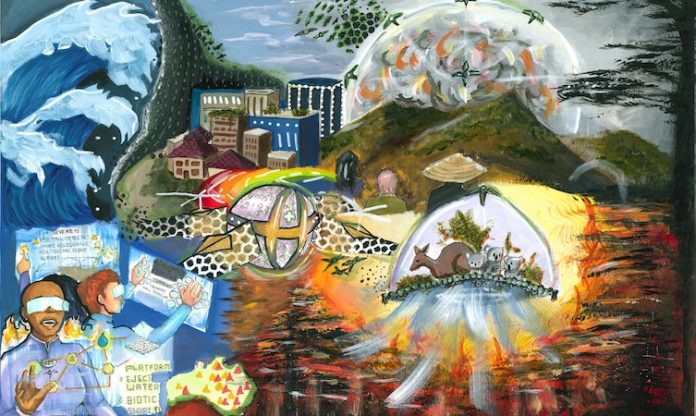 Prizes for the best designs in each age category include iPads and Samsung tablets as well as Toyota goodie bags and entrance into the World Contest, in which a grand prize winner from each category and two special award winners will be selected.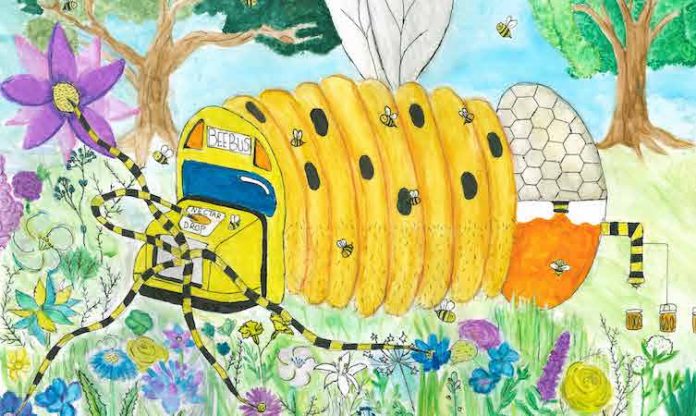 Each World Contest winner will receive USD$5000 (approximately £3860) to spend on educational resources and supplementary prizes of USD$10,000 (approximately £7720) will also be awarded to their school or college to spend on educational resources.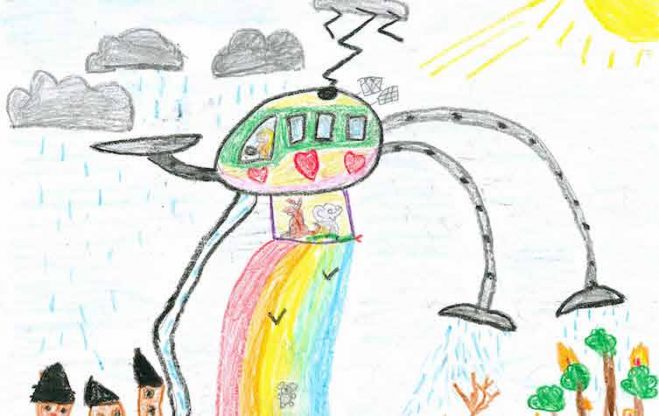 Entry forms can be downloaded and full competition terms and conditions, can be found at the Dream Car Art Contest page by clicking here.
The closing date for entries is 4 December 2020.
Last year's winner in the under-eight category was Nahia Aston, whose Climate Change Dream Car can redistribute water from recent floods to help areas affected by wildfires. Animals and humans can also be airlifted to safety via a rainbow.
First place in the eight to 11 category in 2020 went to Isla Millen with The BeeBus, which travels around the world helping the dwindling bee population to pollinate plants and collect nectar, with honey being distributed for people to enjoy.
The 12 to 15 category was won by Shayna Gail Velasquez, whose Green Micro Sentinels is composed of miniature drones that can come together to transport water to fight wildfires, blanket and contain volcanic ash and form walls to protect against tsunamis whilst taking people and wildlife to safety.