The Toyota Winglet personal mobility robot originally appeared in 2008. It was refined and improved until it was first officially shown in 2013, prior to the start of public trials in Japan.
The Winglet is an ultra-compact personal transport assistance vehicle that uses innovative control technologies. It is ridden in a standing position and is operated by the rider shifting their body weight.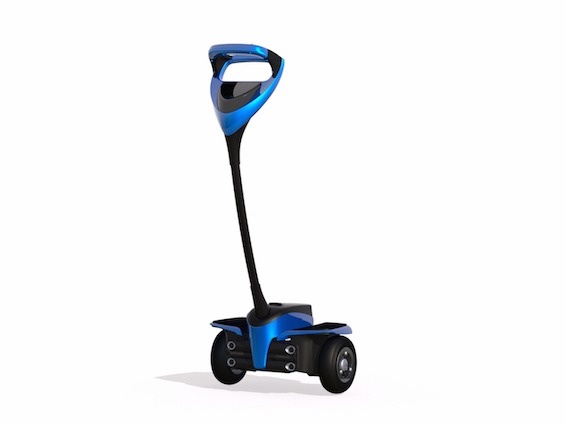 Thanks to its foldable construction and lightweight nature, Winglet is easy to carry, taking up no more floor space than a sheet of A3 paper. Meanwhile, the emissions-free power delivered by its lithium-ion battery means the device could be used in both outdoor and indoor environments, such as offices and airport terminals.
Top speed is around 3.5mph, equivalent to a brisk walking pace, and there is enough power to propel its rider a distance of around six miles on a single charge. Recharging the battery from empty to 80 per cent capacity takes just 60 minutes, while a full charge will take 90 minutes.
Public trials in Japan initially took place in Tsukuba City and Toyota City, both of which were subject to exemptions because the device was not allowed to be used on public pavements.
Subsequently on-pavement testing among pedestrians took place in Tokyo Waterfront City after a change in regulations allowing special zones for technology trials was extended across Japan.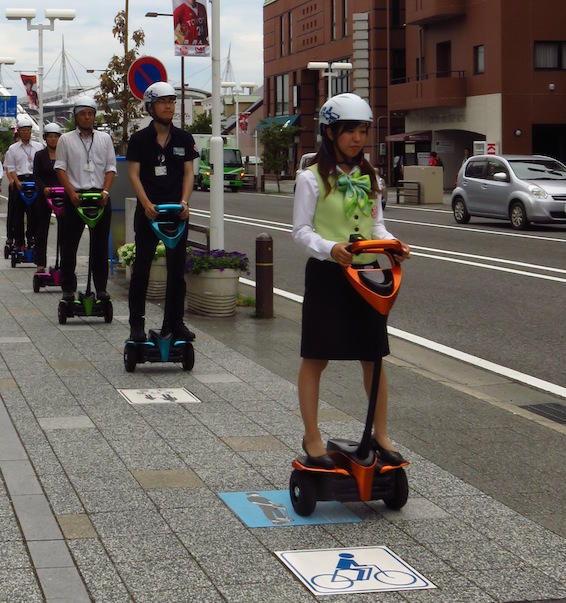 Toyota Winglet personal mobility robot – technical specs
The Toyota Winglet personal mobility robot isn't the only interesting Toyota concepts designed to tackle future mobility. Take a look at our articles on the Toyota i-Road and the Toyota Me.We to see more.