Public trials of the Toyota Winglet personal mobility robot are set to begin in Japan next month.
First shown by Toyota in 2013, the Winglet is an ultra-compact personal transport assistance vehicle that uses innovative control technologies. It is ridden in a standing position, and is operated by the rider shifting their body weight.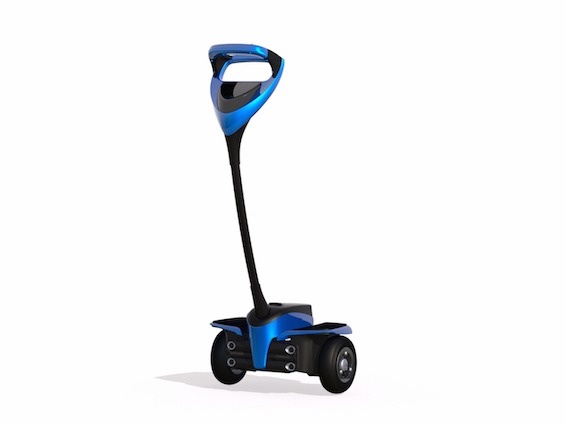 For the first time, on-pavement testing among pedestrians will take place in Tokyo Waterfront City after a change in regulations allowing special zones for technology trials was extended across Japan. Previous trials have been possible only in Tsukuba City and Toyota City, both of which are subject to exemptions.
Following a safety assessment period overseen by Toyota, the Tokyo Metropolitan Government, and other organisations, test ride events for the public will be rolled out from late April.
The purpose of the trial is to allow people to experience the Winglet, which under current law is not allowed to be used on public pavements. At the same time, the trials will enable Toyota to test how it works around pedestrians and its potential as a tool for tourism.
The trial will run from March 28, 2016, to March 31, 2017. Public test rides will begin in late April.
Toyota Winglet test rides
As part of the trial, free events will be held on weekends twice a month from late April. Test rides will be available to motorcycle license holders who have received a Winglet Pass from Toyota upon taking a short introductory course. Initially, these events will be available to around ten people a day, and the vehicles will follow a set path in a convoy with staff.
Dates and times, application procedures, and other details will be published on the website of Mega Web, Toyota's nearby vehicle experience attraction.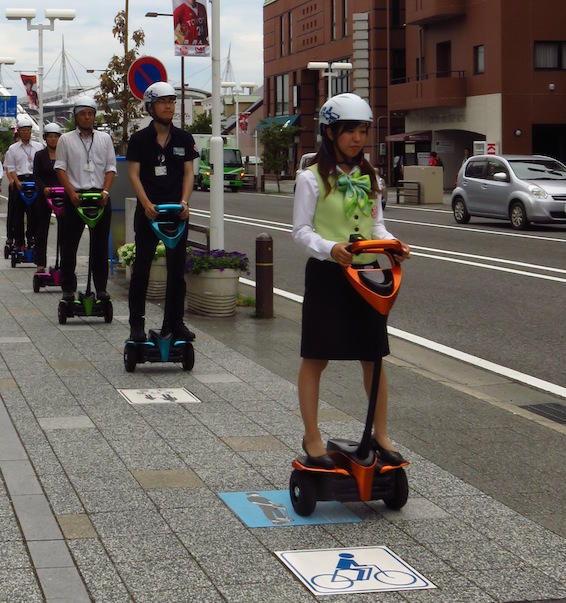 Ten Winglets will initially be used in the upcoming trial, all of which have received classification as motorcycles presenting no safety issues from the regional government.
Toyota's aim is not only to convey the fun character of the Winglet, but also to use the Winglet Pass system to teach the techniques and skills required to operate it and to educate people about relevant rules and etiquette. The aim of this is to create a framework for the Winglet to be operated with safety and confidence around pedestrians in public spaces. At present, Winglet Passes can be issued at Mega Web and so far more than 600 have been handed out.
Toyota hopes to make the Winglet a familiar sight in towns and cities. With its potential contributions to local economic revitalisation and promotion of tourism, the Winglet could become a brand new way to get around based on Toyota's goal of mobility for all.