Toyota will present a new range of production-ready ultra-compact battery electric vehicles (BEV) at the 2019 Tokyo Motor Show (23 October to 4 November). The show date is ahead of planned commercial launches in Japan from late 2020.
1. Toyota ultra-compact BEV – personal model
This new ultra-compact BEV is a next-generation mobility solution designed for short-distance travel with limited impact on the environment.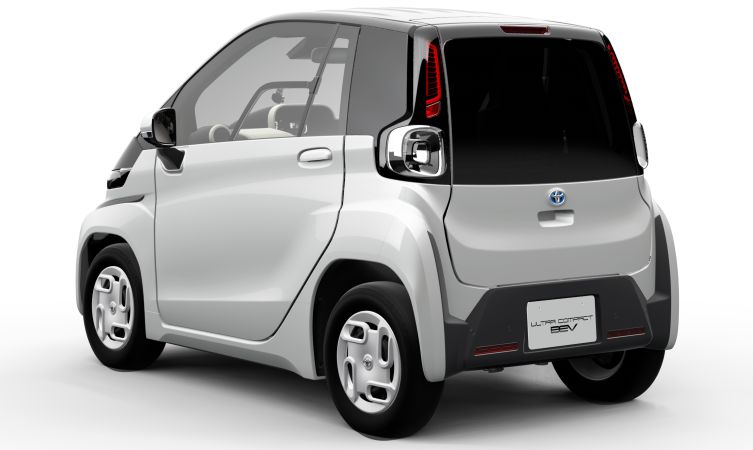 "We want to create a mobility solution that can support Japan's ageing society and provide freedom of movement to people at all stages of life," said Akihiro Yanaka, head of development. "With the ultra-compact BEV, we are proud to offer customers a vehicle that not only allows for greater autonomy but also takes up less space, creates less noise and limits environmental impact."
The two-seat vehicle is designed to meet the mobility needs of people who make regular, short-distance trips, such as the elderly, new drivers, or business people visiting local customers. It has a driving range of approximately 62 miles on a single charge and a maximum speed of 37mph. It has an extremely tight turning radius.
2. Toyota ultra-compact BEV – business model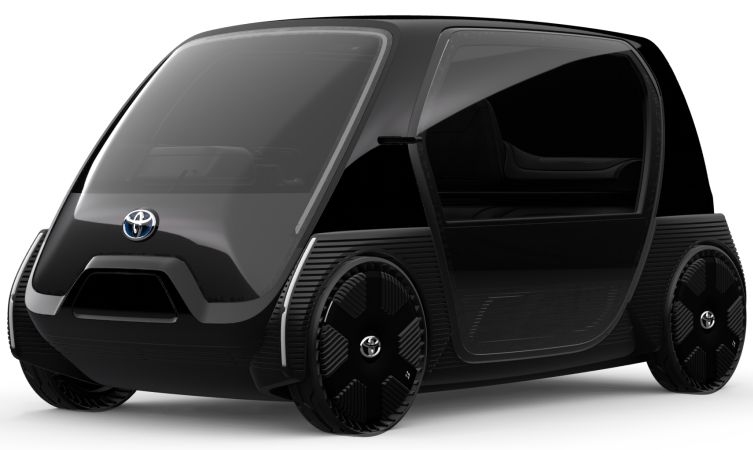 Toyota is pairing its planned 2020 launch of the ultra-compact BEV described above with a complementary model that aims to promote the wider adoption of battery electric vehicles in general.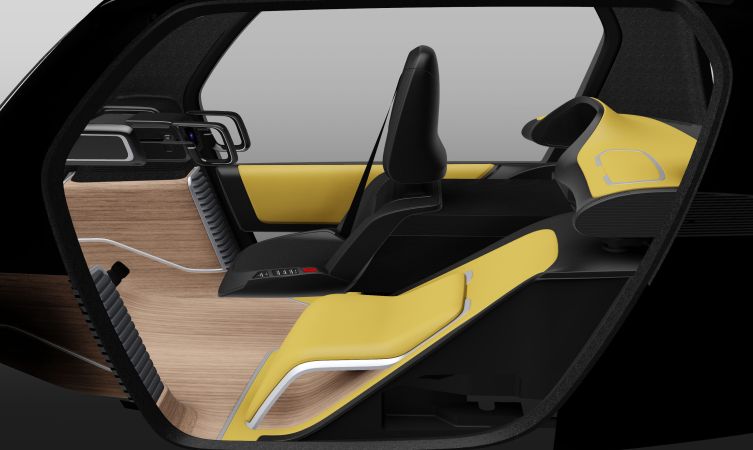 This derivative is designed for business applications that include regular short-distance trips and parking. As a one-person vehicle, the interior is configured to serve as a mobile office. It has three operating modes to support travel (above), work and taking a break.
3. Toyota walking area BEVs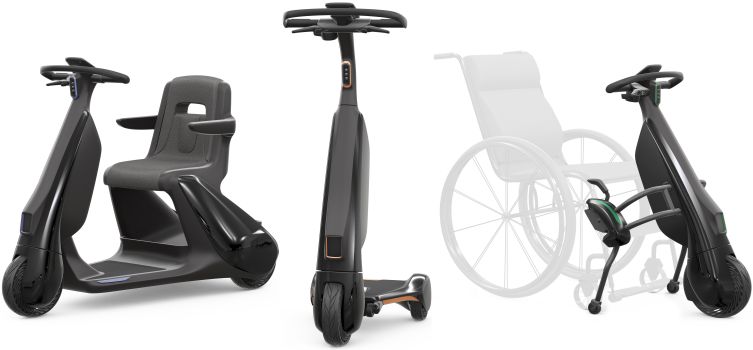 Seated type: this BEV (above left) provides mobility for people handling large amounts of luggage, or who may have difficulty walking. Scheduled for launch in 2021.
Standing type: this BEV (above middle) can be used for patrols, security checks or the movement of heavy equipment around large facilities such as airports and factories. Scheduled for launch in late 2020.
Wheelchair-linked type: this BEV (above right) can be connected to manual wheelchairs to provide motor power for use at large facilities and tourist locations. Scheduled for launch in 2021.
4. Toyota i-Road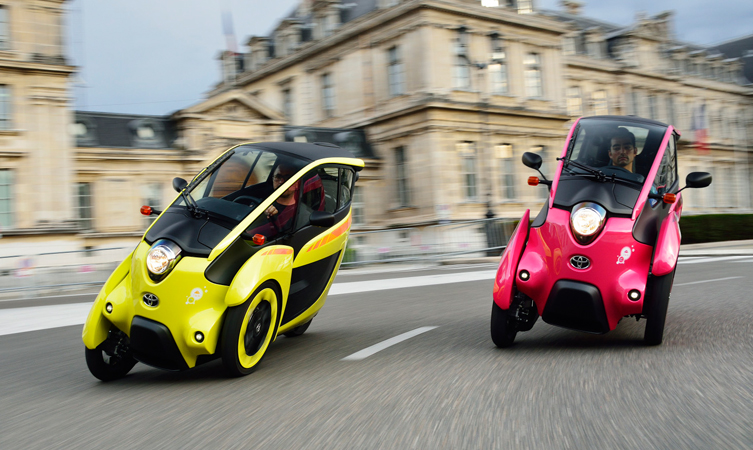 The Toyota i-Road is a short-distance BEV designed for up to two people, with a range of about 30 miles and top speed of 37mph. It is about the same size as a motorcycle but with the greater stability of three wheels and the ability to lean into corners like a slalom skier. It is designed for last-mile urban commuting and tourism functions.
There is no further information on a potential commercial launch but the i-Road has already been subjected to urban trials in France and Japan.
BEVs: Where does Toyota go from here?
Toyota is scrutinising every step of the battery's lifecycle, from manufacture through sale, resale or re-use to recycling, to maximise its value.

In the near term, we will focus on leasing initiatives. These will be designed to recapture used batteries for evaluation and re-use as appropriate in pre-owned vehicles, as service parts, or even in non-automobile applications. Toyota is also developing peripheral services for BEVs, such as recharging stations and insurance.
Toyota is exploring applications for its compact, short-distance BEVs beyond individual mobility. For example, the ultra-compact battery electric vehicle could meet the mobility needs of local authorities that are working to create safe, unrestricted and environmentally efficient transport options in urban and mountain communities. Toyota is already engaging with around 100 corporate and government partners in Japan to explore new transportation models that would include BEVs, and is in ongoing discussions with others.
Read more: Toyota to support mobility in Tokyo 2020 Games