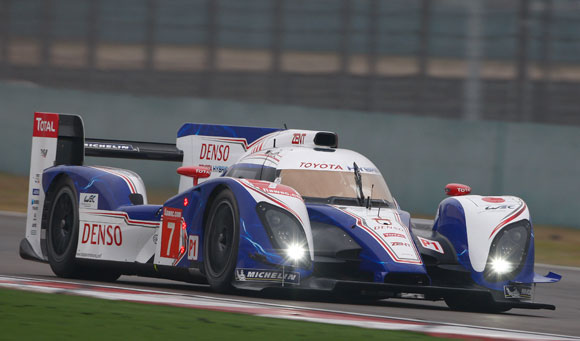 The Toyota TS030 Hybrid enjoyed stunning success in its first season in the World Endurance Championship, and now the engineers behind it have been awarded for the car's superb aerodynamic design.
Ralph Hardman and René Hilhorst of Toyota Motosport GmbH (TMG) received the Dino Toso Racecar Aerodynamicist award at the Race Tech World Motorsport Symposium in Birmingham last week.
The event, run by Race Tech magazine, is an annual gathering of the world's top motorsport engineers and designers.
The award citation said: "Ralph and René, along with the rest of their colleagues at TMG, sprang one of the biggest surprises of the 2012 season, the result of applying a Formula One-style approach to its LMP [Le Mans Prototype] aero development.
"When the Toyota TS030 first appeared in testing, the design seemed somewhat conservative. By the time it came to Le Mans, however, it had evolved into a neat and competitive package, going onto win more races than the all-conquering Audi R18 in the second half of the season."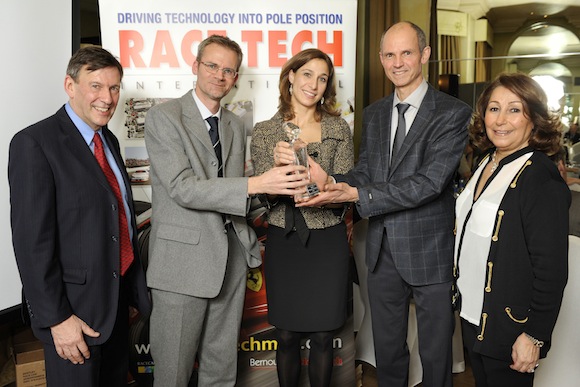 On receiving the award, Ralph Hardman and René Hilhorst made it clear that they were accepting the award on behalf of the entire TMG team.
In all, the TS030 took wins in Brazil, China, and on Toyota's home turf at the Fuji Speedway – and also found time to appear at the Goodwood Festival of Speed – not bad for a debut season.
Read our previous stories on the Toyota TS030 Hybrid and the World Endurance Championship here.