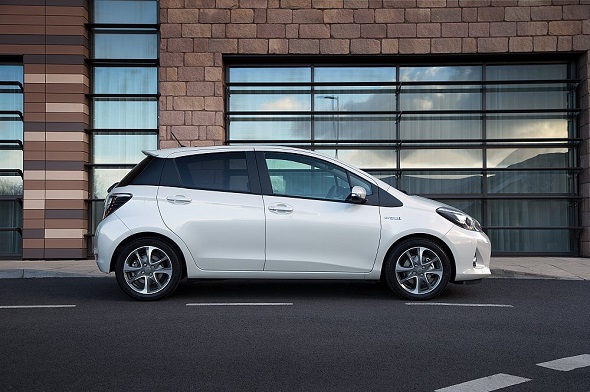 Half of the models which make up HonestJohn's 10 Real MPG petrols list are Toyota cars.
HonestJohn's Real MPG challenge invites drivers to submit how many miles on average their cars manage to the gallon. It has collected more than 50,000 entries and the latest analysis of its Real MPG data shows how well Toyota vehicles manage in the real world – especially its hybrid cars.
The top-performing Toyota is the Yaris Hybrid, coming second in the list. HonestJohn said: "As with all Toyota hybrid models, the Yaris Hybrid has an automatic gearbox, which makes it a very relaxed and easy car to drive, particularly in stop-start traffic like that so familiar to city-dwellers.
"However quite unlike the majority of automatic cars, the Yaris Hybrid is very frugal indeed, managing close to 60mpg. That's not quite as efficient as many of the diesel models in our other Real MPG top 10, but it's important to remember that petrol costs less at the pumps."
The Toyota Auris Hybrid came fifth in the website's list. HonestJohn said: "The Auris is the most practical car to feature in our list. It's the same size as a Ford Focus or Volkswagen Golf, so it makes a good family car."
Just behind the Auris hybrid is the Prius, while the iQ and current model Aygo make eighth and tenth on the list respectively.
Toyota MoT pass rate commended
And that's not all. HonestJohn has also just published its MoT Files, in which Toyota has come third in the list, only pipped by premium brands Lexus and Audi.
The list analyses MoT pass rates for all mainstream manufacturers on cars built between 1980 and 2013. Among these Toyota scored a 70% pass rate overall. Describing Toyota's performance in the MoT Files, HonestJohn.co.uk said: "It's little surprise to see Toyota ranked so highly as a manufacturer. Indeed, Toyota has some impressive MoT results, with both new and used examples showing some strong pass rates.
"Cast your eye across the MoT Files and you'll discover that both the Auris and Yaris are top for passing their first MoT, while the Starlet and Land Cruiser take the plaudits for models from the 1990s."
Visit the Toyota website for more details on the full range of Toyota cars.
By Iain Reid