The annual Tokyo Auto Salon is one of the world's premier events for the aftermarket tuning and styling industry. People flock from all over the world to experience its inimitable style and the latest products from thousands of creative exhibitors.
This is our review of the best Toyota models we found at the recent 2015 Tokyo Auto Salon show.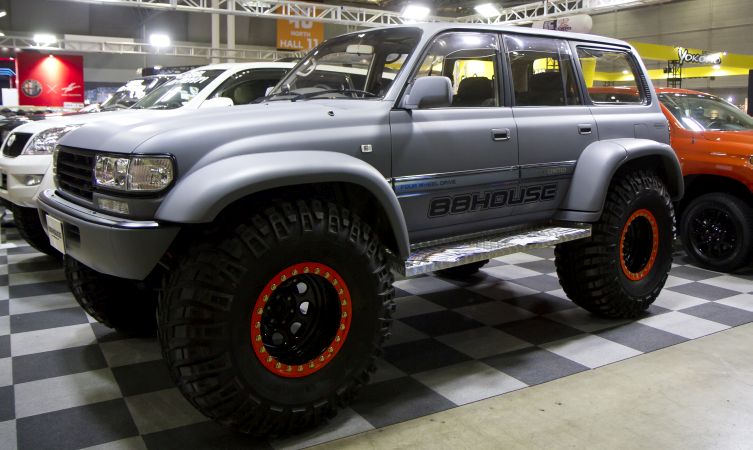 Land Cruiser specialist 88House visually shrunk this 80-series model by fitting 46-inch tyres and similarly enormous arch extensions. We presume the driver now has a relationship with pot-holes similar to a princess with peas.
Super-low air suspension and a full zero fighter makeover made this GT86 stand out among the enormous gathering of Toyota coupes at Tokyo Auto Salon.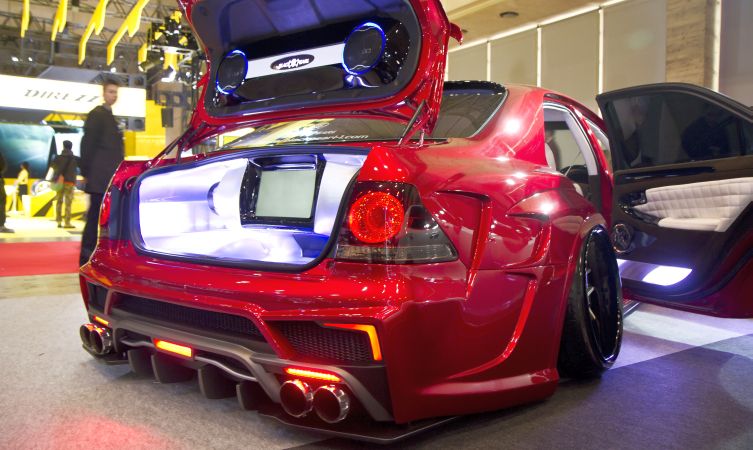 The trend for creating wide-body conversions with overfenders shows no sign of slowing. In fact, from the looks of this Toyota Crown Athlete model, it looks like these panels are being doubled-up!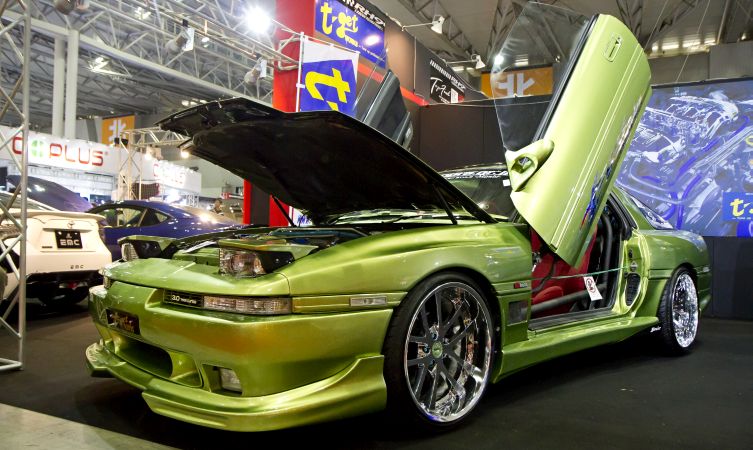 Yes, it's nice to see a third-generation Supra at the Tokyo Auto Salon but we're not convinced the modifiers realise we're now in the 21st Century.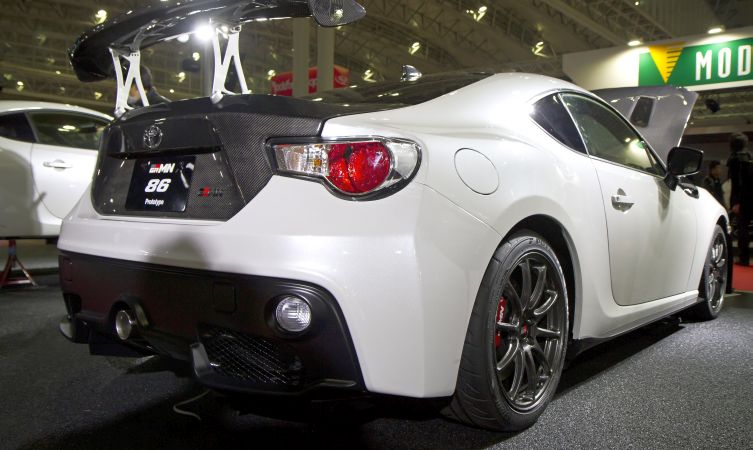 Could this be the ultimate track day GT86? Honed by Gazoo Racing at the world-famous Nurburgring circuit, this is the circuit-prepared GRMN 86 Prototype. Its panda-style colour scheme comes from extensive use of lightweight carbon fibre panels. Note, too, how the exhaust system has been simplified with a single-exit tailpipe.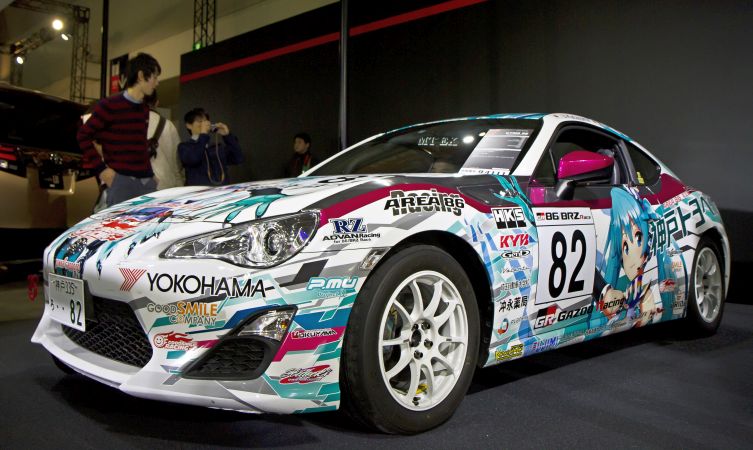 Talking of track-ready GT86s, this attractive example with itasha-style livery won last season's one-make GT86 race series in Japan at the multi-talented hands of drift legend Nobutero Taniguchi.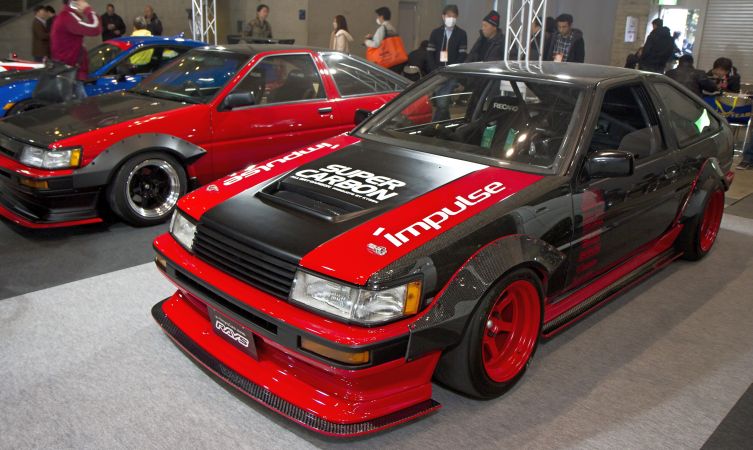 Japan's perennial tuner favourite, the AE86 Corolla, always makes an impact at the Tokyo Auto Salon. Specialist tuner Impulse always manages to push the boundaries with its projects, this time developing a number of new dry carbon products that included redesigned overfenders and a replacement spare wheel well.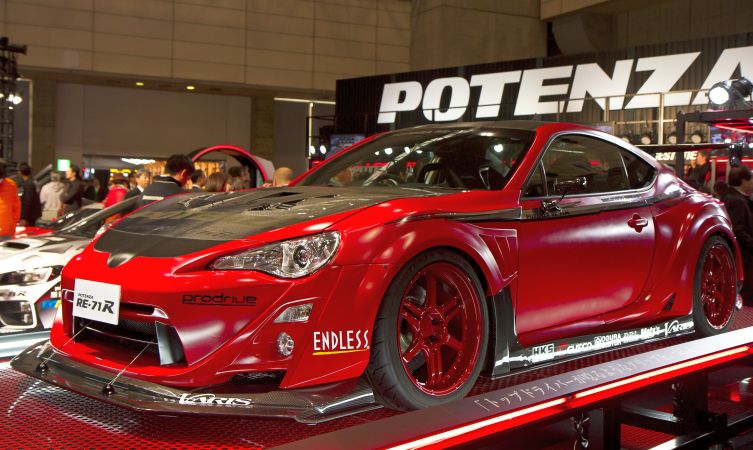 An emerging trend this year is to coordinate the colour of your wheels with the colour of your car. It was a scheme that worked well on this Varis wide-body GT86.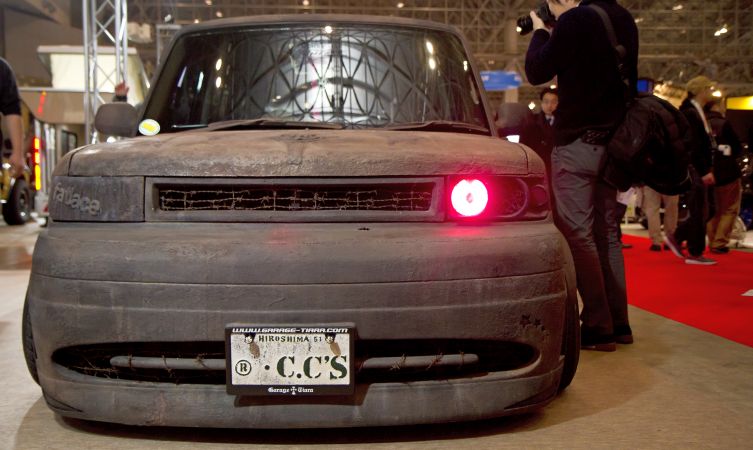 Forget lagoon-deep paintwork. The surface finish being extolled on this Toyota bB is… concrete. Note how the apocalyptic makeover even extends to a mesh grille made from barbed wire.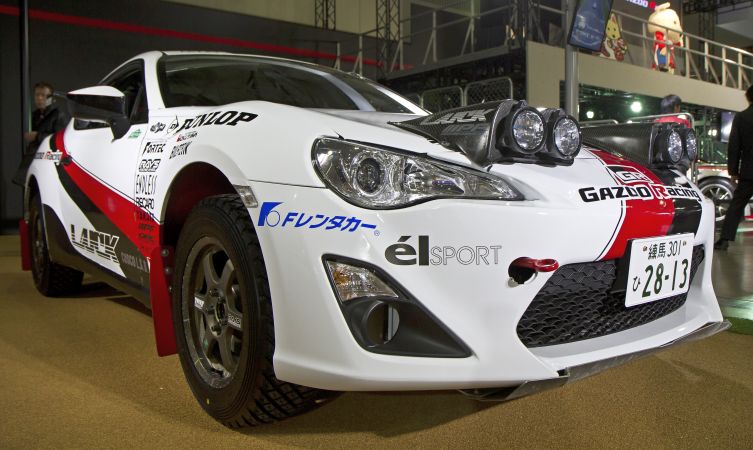 Gazoo Racing Rally 86 proves there isn't a race discipline the GT86 cannot master. Turnkey rally-prepared models are now available from Toyota Motorsport GmbH.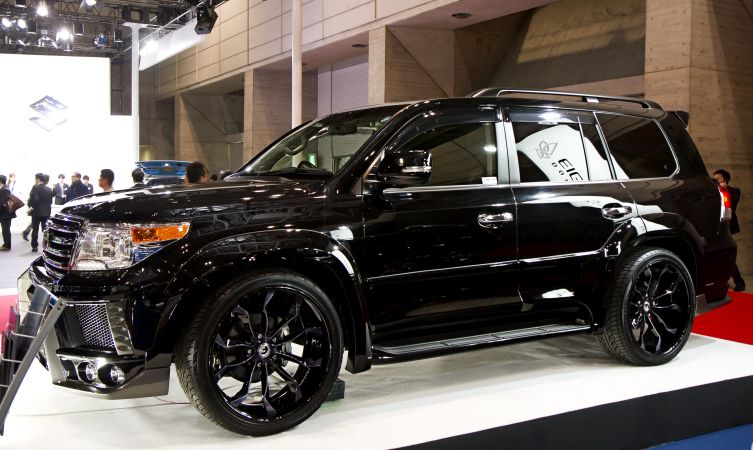 More often revered for its unstoppable nature in difficult terrain, this Land Cruiser V8 has been modified to footballer specification by Nagoya-based GMG Design.
As one of the best-selling cars in Japan for many years, it is inevitable that the Toyota Prius makes several appearances at the annual Tokyo Auto Salon. But none have been quite as dramatic – or fast – as this drag-racing model powered by a fire-breathing V8.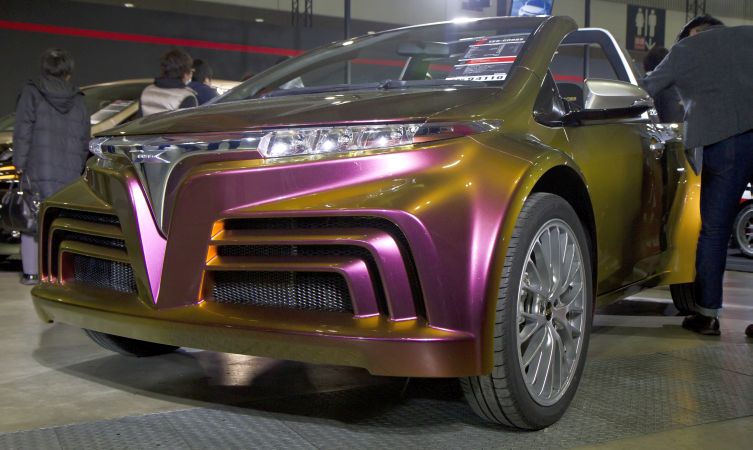 Strictly unofficial, this one, so don't go thinking that because it comes from the Toyota Engineering Society that it marks the start of a new design direction for Toyota. Called the Tes-Cross concept, it is a bizarre open-top crossover built on a third-generation Yaris platform.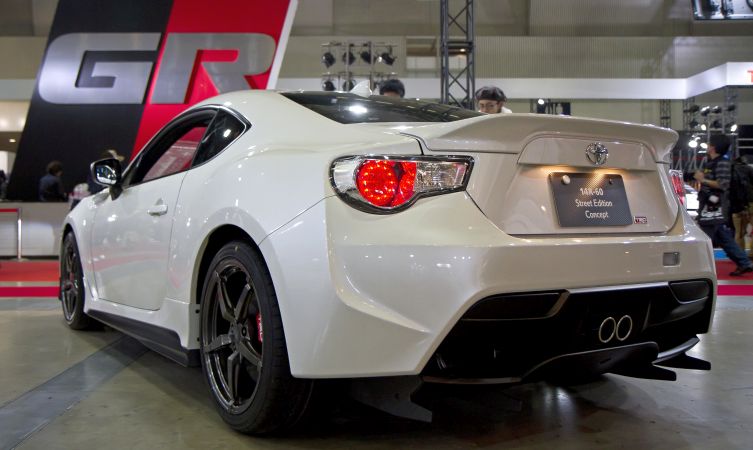 Remember the GT86 TRD Griffon concept? Well, this is the awkwardly-titled 14R-60 Street Edition Concept that apparently takes the spirit of the Griffon and gently sanitises it for legal use on the street. We want one!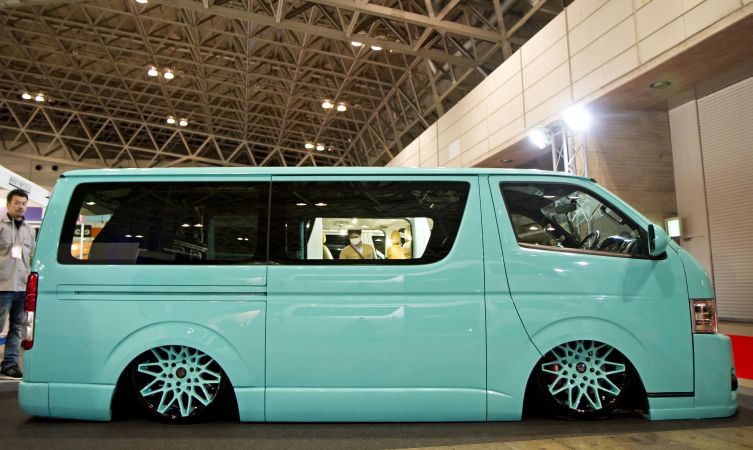 How low can you go? No lower than this Hiace, that's for sure. It may look simple but the effort involved in achieving this sort of drop while running large-diameter wheels and keeping the car fully mobile requires an incredible amount of work.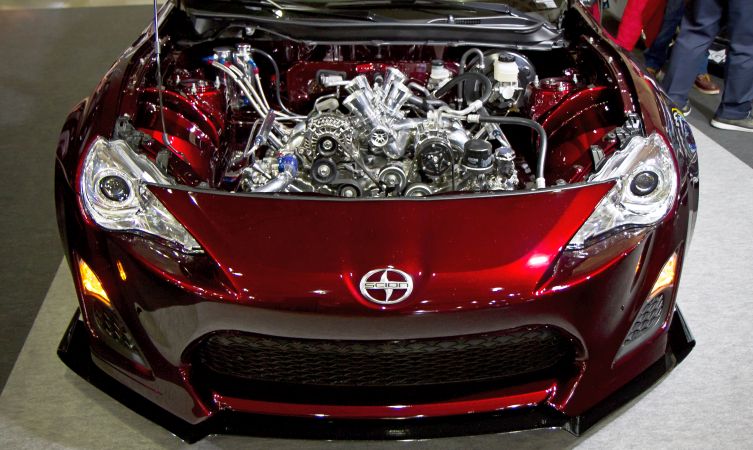 While many tuners have opted for forced-induction tuning packages on their GT86 demo cars, this Scion-badged model from Weld Techniques Factory runs a superbly detailed engine running individual throttle bodies sucking through shortened trumpets. In contrast to the muffled sound of a 'charged unit, the noise this engine makes sends shivers up your spine.
Photography: Chris Nicholls