See also:
All Toyota owners' stories
It's a sunny but fresh January morning and the Toyota social team are on the road again. Cruising along the M25 – a rare treat on the busiest motorway in the country – myself and photographer Simon are piloting one of the 86 Toyota GT86 Giallo Edition models that have been produced to celebrate the car's third anniversary. The purpose of our journey is to meet with a midwife.
Now, before you ask, neither of us have expectant partners, we're actually interviewing and photographing Hertfordshire-based senior midwife, Faith Meaney, who is the proud owner of a modified GT86.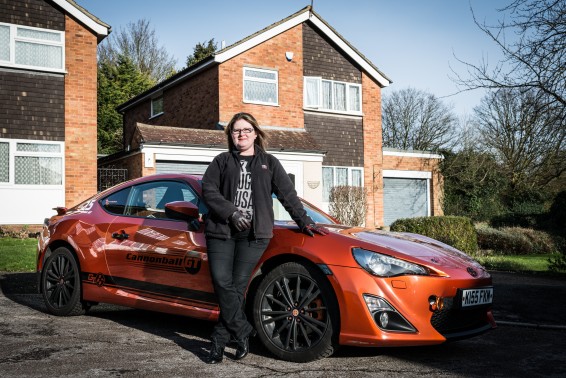 Arriving at Faith's home we receive a warm welcome; "My son has just texted me saying he's seen a yellow one!" exclaims Faith, referring to our citrus-hued Giallo, which moments earlier was parked up beside a parade of shops as we staved off our hunger pangs with a bacon sandwich.
"What number is it?" asks Faith – who qualified as a midwife in 2006. We inform her that the car is number two. We're now in little doubt that we're in the presence of a bona fide GT86 superfan.
Entering Faith's living room, I pull up a pew while Simon sets up equipment in the driveway.
I've so much that I want to ask Faith; what's it like being a midwife and driving a rear-wheel drive Japanese sports car? What do her colleagues and friends make of it? What mods has Faith completed on the car? The list verges on infinite. But I start in a place that seems most logically: Why GT86?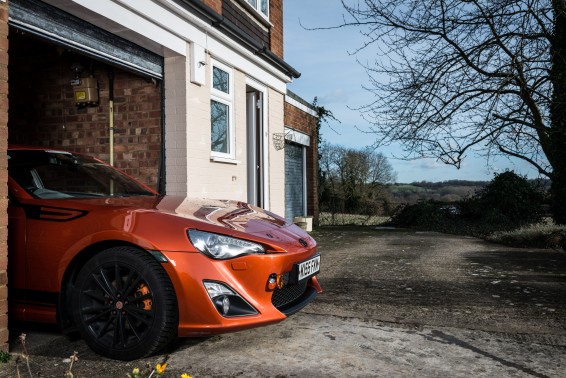 "I change my car every three years," begins Faith, "I had a Mazda RX-8 previously and then when I was into the second year of ownership I began looking for another car.
"In July 2012, I saw photos of the GT86 and straight away I said to myself 'that's my next car!'
"I didn't know anything about it, I just loved the look of it and then I looked for the forum because that's where you get the real insight into what the car is like and everything on there was positive.
"People were unanimous in their feeling that the car looks so much more expensive than it is."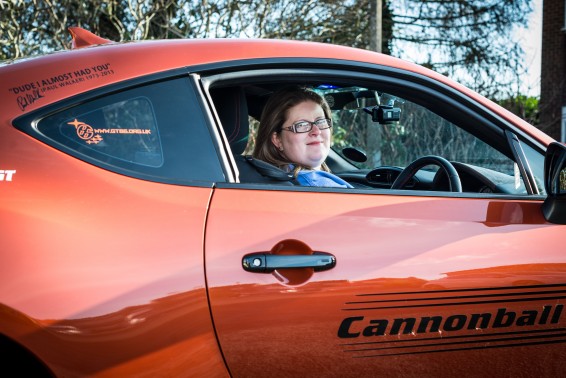 Combining a demanding job – comprised mostly of night shifts – with work as a lecturer at nine different children's centres across the county and a masters degree in Women's Health at the University of Hertfordshire, Faith is one busy lady. I was keen to find out how a GT86 fits into all of this.
"When I'm teaching, I always take the GT86. On my computer, the screensaver is my car. When I'm presenting, the moment the car comes up on the projector screen people are asking me about it!
"I'm known as the race-driving midwife because I've taken the car out on track lots of times. I actually booked two track sessions before you arrived this morning! Later in the year I'm planning to compete in the GT86 Sprint Series."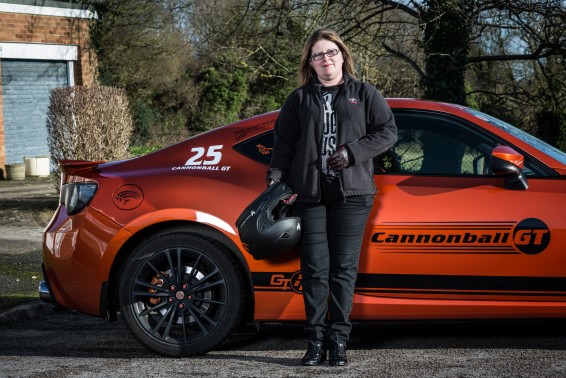 I pause for a moment before asking another question as I remember how the meeting between myself and Faith came about. Faith commented on a post I submitted in the GT86 Driver's Club Facebook group that let members know about a winter tyres giveaway for the car being run by Toyota GB. Four days later, following a thread of Facebook messages, here we were, chatting all things GT86, motorsport, and epidurals.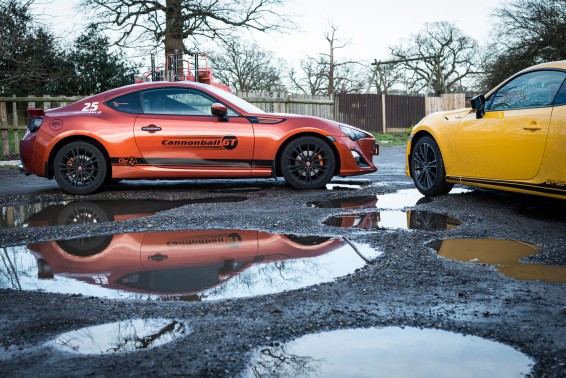 With the subject of motorsport, and, by association, performance, still fresh in our minds, I ask Faith for a rundown of some of the mods that she has completed on the car and what's still to come.
"Visually, it's got loads and loads of stickers! The Cannonball stickers across the doors are there because I'm part of the '86 Cannonball Team. I've upgraded to the 2015 model year shark fin aerial and have replaced the side vents.
The wheels are stock but they have been painted black, the rear windows are tinted and I fitted a carbon-effect rear diffuser, which was imported from the US.
"All of the chrome work has been painted black because the car has a tiger theme – a guy in the states is making me a custom seat-heater plate with a tiger emblem on it as we speak! I've just got a price for smoked taillights from a contact in Japan too. Performance-wise, I want to keep the car NA (naturally-aspirated) for the next year to see what it can do on track, but I may go to Fensport or Abbey Motorsport for a turbocharger. I'm looking to upgrade to a Milltek or Cosworth exhaust in the meantime."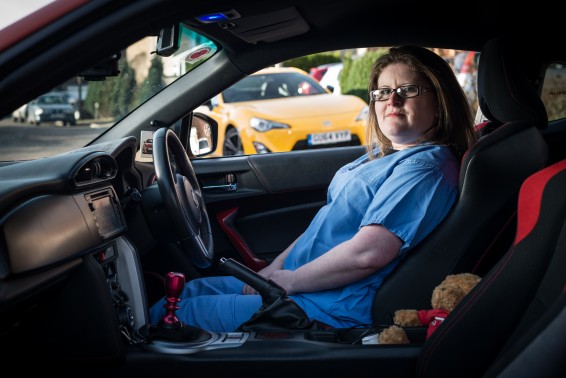 Before we can continue, Faith's cat – the ingeniously named 'Olly Purs' – enters the living room behind the door, intent on being part of the action. Faith has two cats, as well as three grown-up children, so I was keen hear her thoughts on the car's more practical merits.
"Well you can put four people in the GT86 and the boot is really big (at 243 litres with the fold flat rear seats in place) The GT86 is economical too, driven carefully you can easily achieve 40mpg," she explains.
Being a working mother and a midwife, Faith isn't what some might class as a typical GT86 driver, so what would her advice be to other women who might be in the market for one?
"Be prepared for people to think it's not your car!" Faith laughs. "Joking aside, I think it's a brilliant car for women. You can definitely 'girl it up' – on the front bonnet I've added a large lip decal! The car is the gateway to a hobby that is totally different to my job, and both of them I love."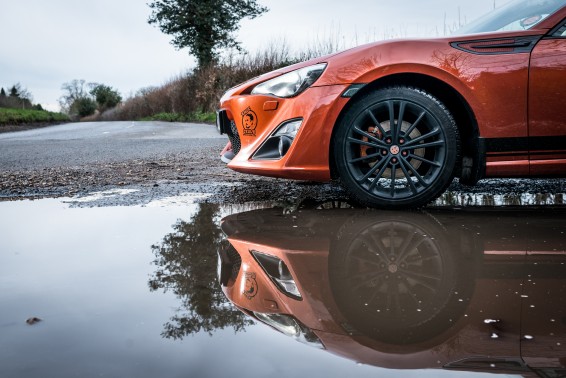 The GT86 has won plaudits for the way that it blends old school character and traditional sports car attributes – it has a kerb weight of just 1230kg as well as a low centre of gravity – with modern safety and electrical features. I ask Faith weather or not the fusion of old and new is something she likes about the car.
"I like that it's not about straight-line speed – the car will get round a corner so much quicker than a car that's got a lot more power. You can have fun in it, but in a safe way," she answers.
Before we end our conversation, I can't resist side-stepping the car chat for a moment by asking Faith what she makes of Sunday night drama 'Call The Midwife'.
"I've not seen the show but I have read the books upon which it is based. The change between then and now is phenomenal," says Faith. "Birthing unit technology has come so far but ultimately babies are still being born in the same way, and it's nice looking back in time and being able to recognise that some of the techniques which were employed in the past are still being used today. I met Jennifer Worth (whose memoirs were the inspiration for the series) because she used to live near to me."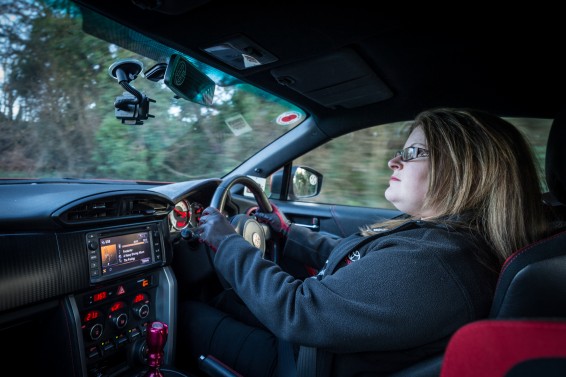 To avoid veering off on any further tangents, I suggest we get out on the road and sample some of that safe fun Faith had mentioned a moment earlier. As we approach the car, I'm keen to learn what Faith's favourite part about the car is. Expecting her to point out one of the car's various visual tweaks – there's too many to list – I'm taken aback when she replies "The exclusivity".
"Quite often I'll pull up to a petrol station and someone will want to come over and have a look." That's not the sort of attention an affordable car usually buys you.
As told to me by Faith Meaney. Do you have a Toyota story that you'd like to share with us? Leave a comment below and we'll be in touch shortly.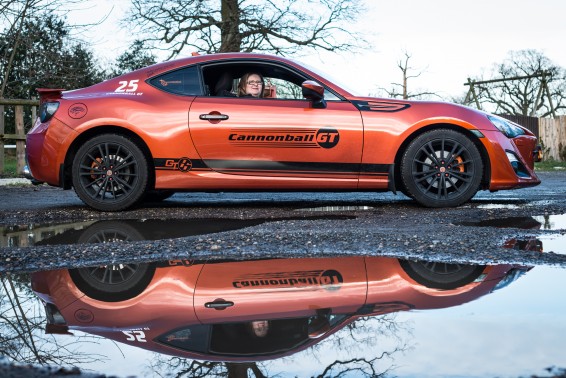 *Starting price correct at time of writing.