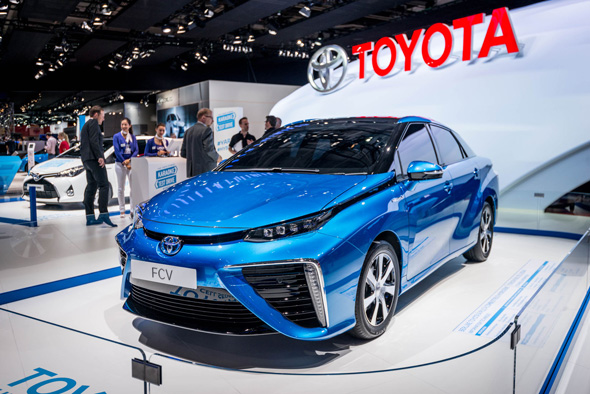 Interbrand, the world's leading brand consultancy, has ranked Toyota as the 8th most valuable global brand in its annual report.
Up from No. 10 in 2013, Toyota's brand value increased by 20 per cent to $42.4 billion, the highest Toyota has achieved. Toyota again ranked as the most valuable automotive brand.
"We are honored to once again be included on Interbrand's Best Global Brands, a distinction we owe to our dedicated associates, incredible dealers and loyal guests," said Jack Hollis, vice president of Toyota Division Marketing at Toyota Motor Sales, USA.
"At Toyota, we're not just thinking about where the automobile industry is headed – we're committed to leading the way to the future of mobility. This recognition from Interbrand is a testament to Toyota and our strong commitment to our retail guests."
"Since 2004, Toyota has consistently led as the most valuable automotive brand on Best Global Brands," said Jez Frampton, Global CEO of Interbrand. "I congratulate Toyota on their strong performance on the ranking this year, and for earning a top position among the world's most valuable brands."
Interbrand publishes the ranking of the top 100 brands based on a unique methodology analysing the many ways a brand touches and benefits an organisation, from attracting top talent to delivering on customer expectation.
Three key aspects contribute to a brand's value: 1) the financial performance of the branded products or services; 2) the role of brand in the purchase decision process; and 3) the strength the brand has to command a premium price, or secure earnings for the company.
Toyota's increase in brand value reflects its recent global initiatives, including the Toyota Mobility Foundation, which addresses mobility challenges worldwide, and collaborations on innovative technologies that enhance sustainable transportation, such as fuel cell engineering and electric drivetrains. Toyota ranks No. 2 among the top 50 'Best Global Green Brands' by Interbrand.