Looking for your next challenge?
Toyota GB (TGB) and Toyota Financial Services (TFS) are proud to play an active role in the local community and were delighted to attend this year's Surrey Careers Fair.
Over 3,000 students and members of the public visited the fair at Epsom Downs racecourse on 8 November 2017. For the second year running TFS was on-hand to discuss career opportunities and promote its upcoming apprenticeship programme.
Sophie Mann, HR Advisor, was one of the six employees helping at the busy stand and talking to students
"A lot of people don't know what Toyota Financial Services do," Sophie says. "They look at Toyota just as a car manufacturer, so we've been explaining to students what we do as a finance company and all the opportunities we have."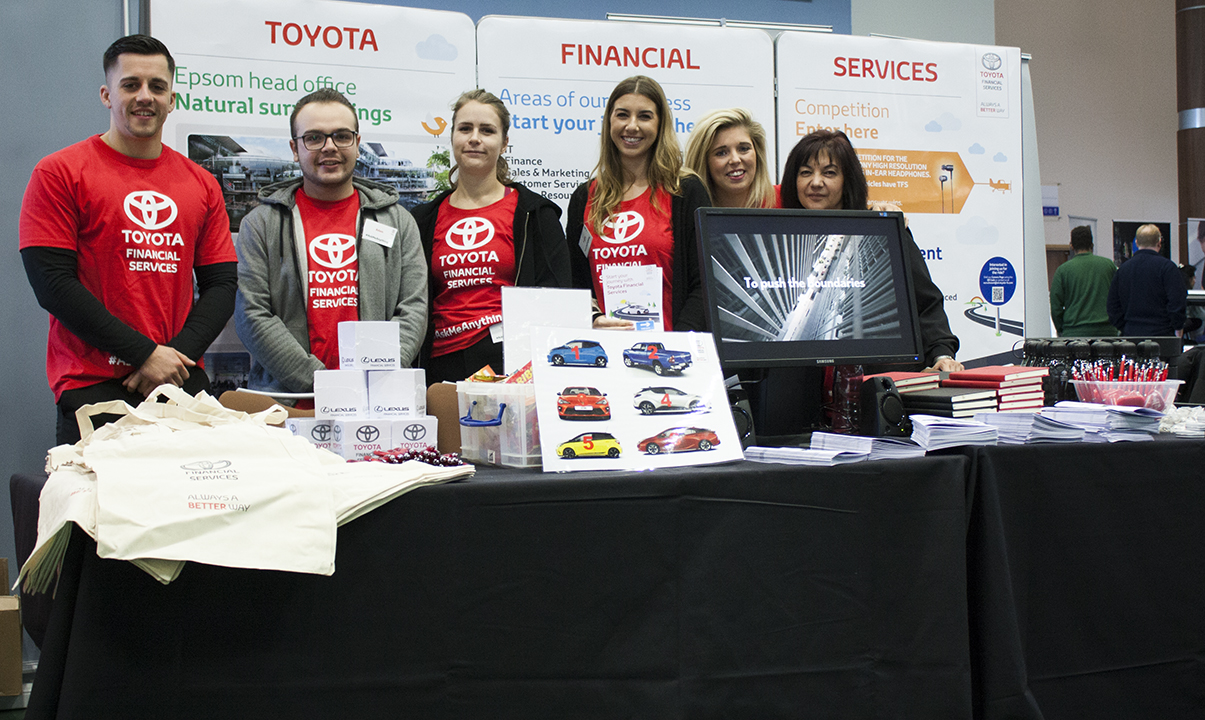 For students who are taking their first steps onto the career ladder, there is a whole host of opportunities available: from customer support to marketing, devising new finance products and much more, a career at Toyota isn't limited just to those with a passion for cars.
To some, the name Toyota Financial Services suggests that you might need to be a maths genius to join the company. "Absolutely not!" says Sophie. "There are so many different areas to our business. I work in HR and I'm not necessarily great with numbers – I'm much better with people!"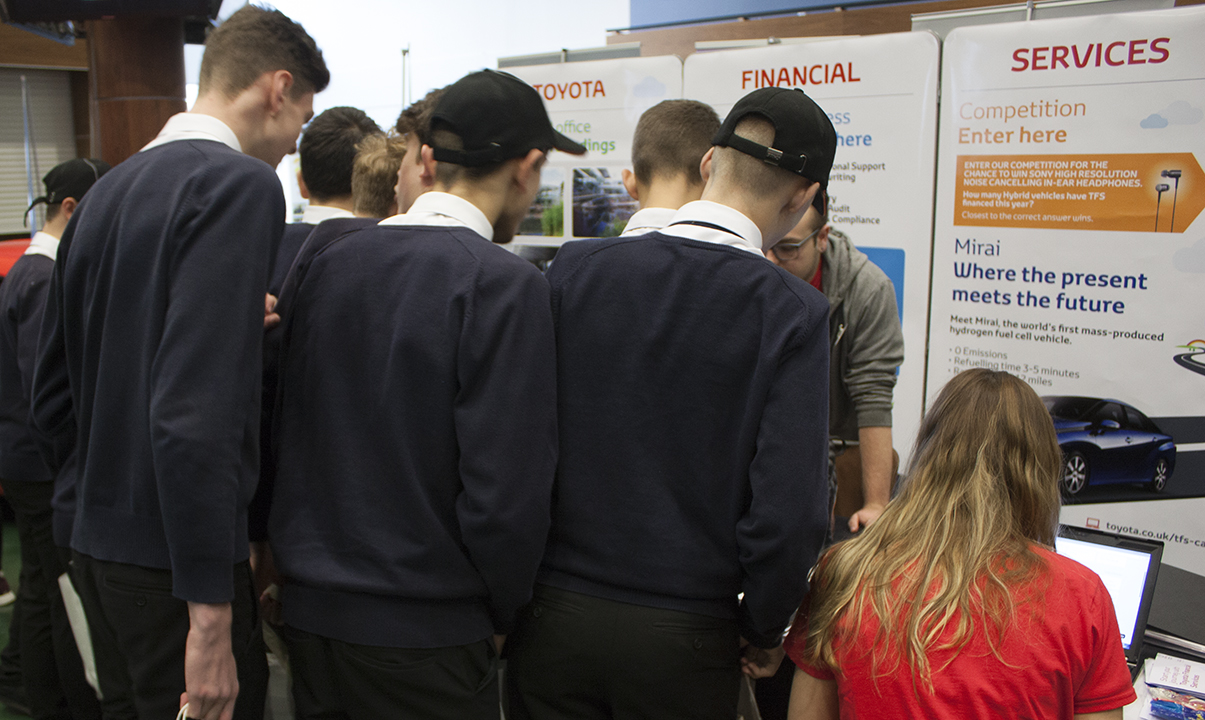 TFS is serious about providing work experience to attendees of the fair. "Last year we had a lot of people interested in work experience," Sophie tells us. "Some of those people actually went on to complete placements this summer."
Karen Harris, Training and Development Specialist, is taking the lead on the company's new Motor Finance Apprenticeship Scheme – another option people can choose to progress their careers.
"What we want to do is give people another way into our business," Karen says. "An apprenticeship includes on-the-job training and candidates spend 20 per cent of their time out of the business completing qualifications. All candidates have a mentor and a personalised development plan to give them a complete company experience."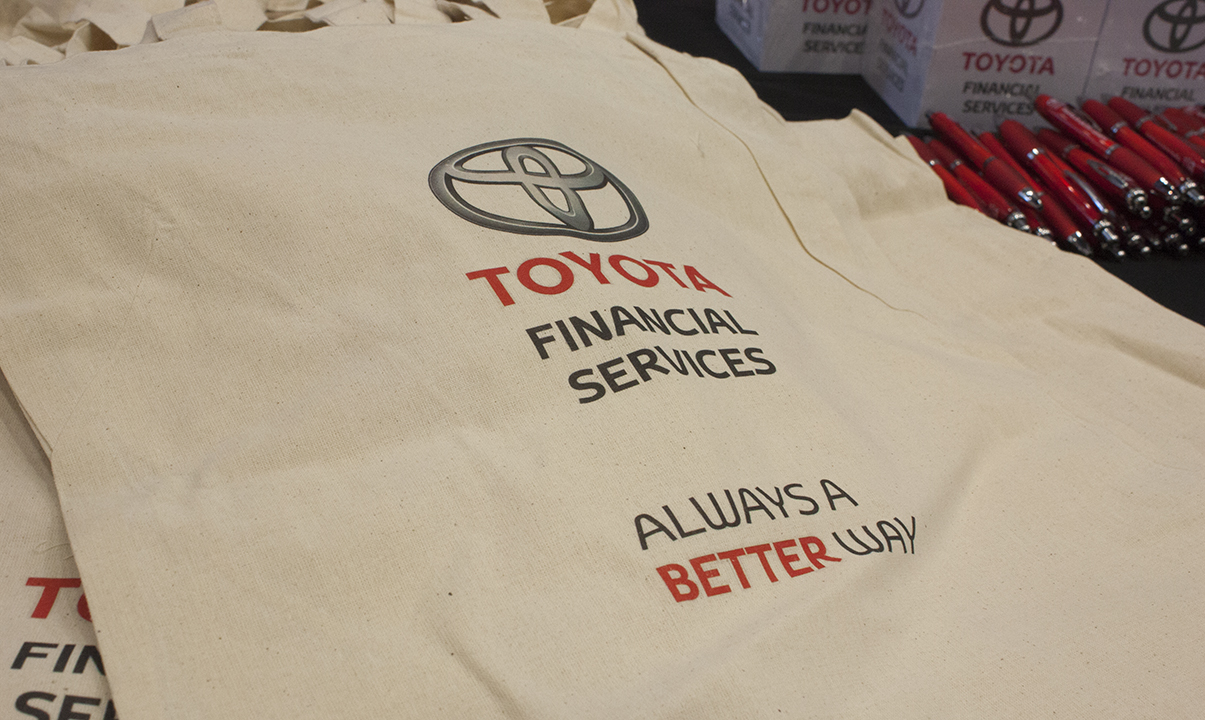 As students admire the Orange Edition GT86 that TFS has brought to show off, Sophie reflects: "It's really important that Toyota has a presence here. It's a local business, based in Epsom, and it's surprising how many people don't realise that and wonder what we do. For me, this fair is about promoting the Toyota culture and to encourage local people to start their careers with us."
Find out more about recruitment opportunities at Toyota Financial Services by visiting the Toyota website here. If you are interested in registering for the TFS Motor Finance Apprenticeship Scheme please email us by clicking here.