Students looking to join Toyota GB for placement in 2016 have until 7 December to apply. Our placement schemes run for a year or two, depending on university course, and are open to undergraduates studying on sandwich degree courses.
Toyota is a globally recognised brand and Toyota GB is responsible for Sales and Marketing in the UK and supporting a network of 180 centres. It was recently rated as a top 30 company to work for by Rate My Placement. Roles are available in all areas of our business at our Head Office located in Epsom, Surrey.
Find out more and apply at our careers site.
To provide an overview of what a typical day at TGB is like working as a student Charlotte, our placement student in Social Media has provided insight into her role and an outline of a typical day.
"Throughout my placement year so far I have enjoyed every day learning and developing week on week.
"I have constantly built new skill sets and expanded my current skills. Working at Toyota has helped to provided me with more insight into my degree and what I would like to do outside of university. By shadowing fellow placement students, I also realise that departments such as Marketing and HR are not as scary as I first thought and that I do have the skills and expertise to succeed in those roles should I choose to go into them upon graduation.
"My decision-making has become better and I'm better able to interact with senior managers. I believe I am better at handling difficult conversations, situations and how to challenge the effectiveness and efficiency of a process or project. I'm really glad I chose to apply for this placement."
8.30 am – Arrive at work, grab a quick hot chocolate and pastry from the café bar and log in to my computer to check out what's being going on in the world Toyota and Lexus related that may be relevant to the day ahead in social.
9.00am – Have a quick check of my emails and social spaces and a catch up with the team to discuss daily priorities and content. TGB operate across all the key social media sites; this includes Facebook, Twitter, Instagram, Google + and we also have this blog which allows us to quickly publish content based on customer insight.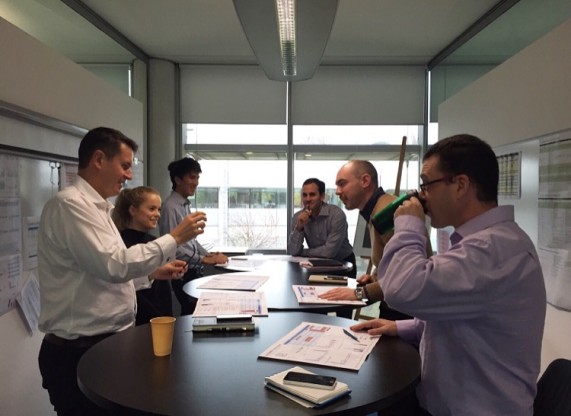 9.30am – Conduct research and compile the Dealer Social Media Packs, providing all Lexus and Toyota Dealerships with relevant social content for the week ahead. I then send these over to several departments which get uploaded onto our central system. Analyse and track the previous week's results, drawing recommendations and potential changes.
10.30am – Meet with the Reporting and Insights team to discuss the weeks plan for content and publishing. Once dates and channels are decided, Google Analytics, Twitter Analytics and Facebook Insights are used to track both Toyota and Lexus' output across all channels.
An A3 report is produced and I present this to all managers in my department. Feedback and recommendations are given, and these are put in place for the next publication of the publishing review.
12.00pm – Back to emails, picking up outstanding questions from internal and external sources. The blog is checked for outstanding comments. Today I have had a query about Toyota Touch and Go. Once I receive the comment I forward this to technical or go and visit technical myself to understand the issue further to help the customer.
12.30pm – Grab the departmental camera for my student recruitment project, advertising a 'life in the day of a student' on our social media spaces. Photograph students and areas of the business creating assets to use during the day. Upload, schedule and compose tweets, Facebook text, Instagram text and blog posts to go along with these assets.
1.00pm – Lunch in the on-site restaurant with all the other students. Today it is burger day!
2.00pm – Conduct competitor analysis, focusing on all key competitors social spaces. Draw up results and recommendations for both Toyota and Lexus social spaces and brief the team.
3.00pm – Monthly catch up with digital marketing discussing how to socially promote content coming up in the calendar. Draw up content plans and examples. Brief team and build asset library for the department to all access.
4.00pm – Back to social spaces to check for outstanding queries and assignments. Liaise with several departments: technical, product, marketing, accessories, CRS, fleet and customer services.
4.30pm – Another quick hot chocolate and snack break with the team to explore how content is progressing, and whether my support is needed.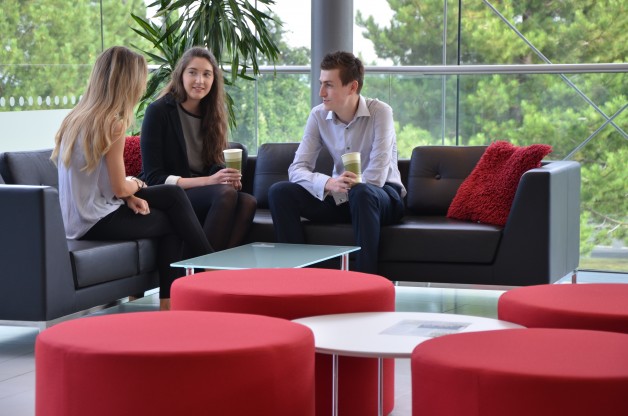 5.30pm – Back to emails for one last check for outstanding issues. Then organise my day tomorrow.
6.00pm – Use the TGB on-site Gym and then home for food and a relax after a busy day!