Staff from Toyota GB's Burgh Heath headquarters joined Surrey Wildlife Trust earlier this month for a Christmas-themed tree clearing session at Chobham Common.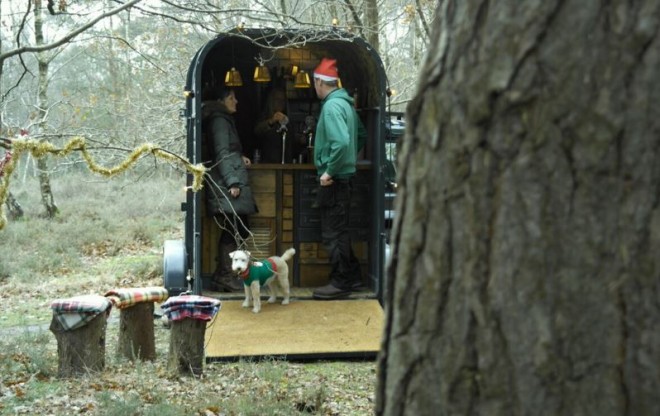 The novice gang of lumberjackers joined in the sell-out session for Surrey businesses to help the trust clear areas of invasive Scots pine from the nature reserve. The event had a festive element, as the volunteers recycled the felled timber for Christmas trees and greenery. A campfire lunch, mulled cider and the chance to learn how to make natural festive decorations added some seasonal fun to the serious work.
The common is the largest National Nature Reserve for wildlife in the south east and regular environmental management is required to ensure its habitats and diverse plant and wildlife species can flourish.
Toyota is one of the trust's Gold Corporate Partners and earlier this year it provided a £25,000 donation to help with the rebuilding of facilities at the Nower Wood reserve in Leatherhead. The trust has made an important contribution to an ecological survey of Toyota's UK headquarters site, helping to prepare for the redevelopment of the grounds to create a new 'eco-HQ', designed to encourage plant and wildlife biodiversity. Its work will continue with further audits to monitor the progress of the environmental project.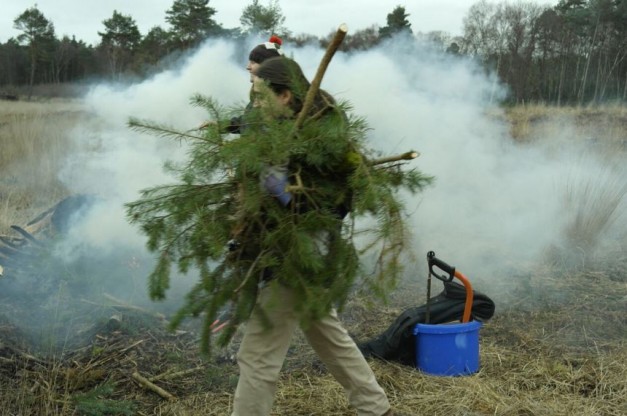 Robin Giles, Toyota's Director of Human Resources and Corporate Operations, said: "Working in harmony with the environment is a priority for Toyota all around the world and that includes giving practical help to organisations such as Surrey Wildlife Trust as well as making sure our vehicles, factories and offices work to the highest eco standards. We value our partnership with the trust and are glad to provide some real hands-on help with its tree clearing project."