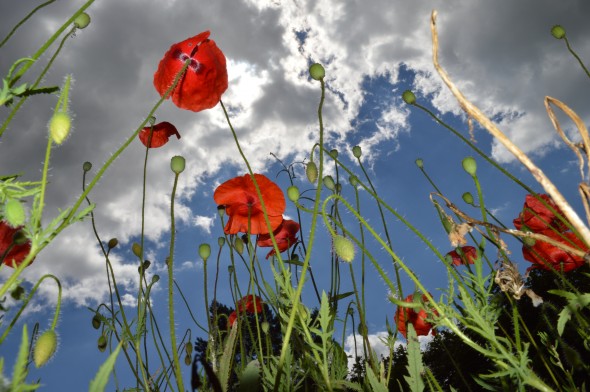 Take a look at this picture. Good isn't it? You might expect it to have been captured on a nature reserve by an expert photographer, or simply be a stock image from some pro photo agency, but you'd be wrong.
The photo was taken around the grounds of our British headquarters in Burgh Heath, Epsom, Surrey, by Toyota staff member, Andy Belcher, as part of an internal photo competition run to celebrate the launch of 'ECO HQ'. The competition brief was to 'Capture the beauty of biodiversity at Toyota' and Andy's image was voted for by Toyota staff, from a total of 120 entries.
'ECO HQ' is a joint project that Toyota is working on with the Royal Botanical Gardens, Kew, with whom an industry-first partnership has been formed. The aim of the project is to help support Toyota's global principle of working in harmony with the environment.
At Burgh Heath, that translates to extensive new landscaping and planting, with a focus on identifying and using native plant species from the surrounding countryside and establishing them on site. The new features include an orchard and meadow.
Andy Belcher explained his reasons for entering the competition, saying: "I've always been interested in plant photography but have only very recently treated myself to a decent camera.
"As well as face-on or side-on pictures of flowers, I also like to capture plants from unusual angles, looking up from below is more of an insect's eye view and gives the plant a completely different aspect.
"I also like to try to capture the colour contrasts between the flower petals and the sky; having decided what I want to capture I then fire off a few shots and hope for a lucky juxtaposition of sky, petals and clouds, the random natural element of an otherwise deliberately composed picture."
Andy was full of praise for the ECO HQ project, and the Corporate Social Responsibility team behind it, saying: "I would like to say to the whole TGB eco-project team how thoroughly impressed I am by all the work that has taken place on site so far as well as what is planned for the coming year. I have long been interested in the chalk downland ecology as it's pretty much on my doorstep where I live, and I am very pleased to see it featured here at TGB HQ."
Where next?
Toyota forms long-term partnership with Kew Gardens
Interview: What does the Kew partnership mean for Toyota Motor Manufacturing UK?