When it comes to imagining the vehicles of the future, cars that care for people, wildlife and the planet were uppermost in the minds of the children who entered this year's Toyota Dream Car awards.
Entries received from youngsters across the UK revealed boundless imagination and creativity, and a genuine understanding that cars have the potential to offer much more than simply a means of getting from A to B.
Winners in the competition's three age categories were welcomed to Toyota GB's Surrey headquarters to receive their prizes. They will now go forward for consideration for a place in the global Dream Car final and the chance of a trip to Japan.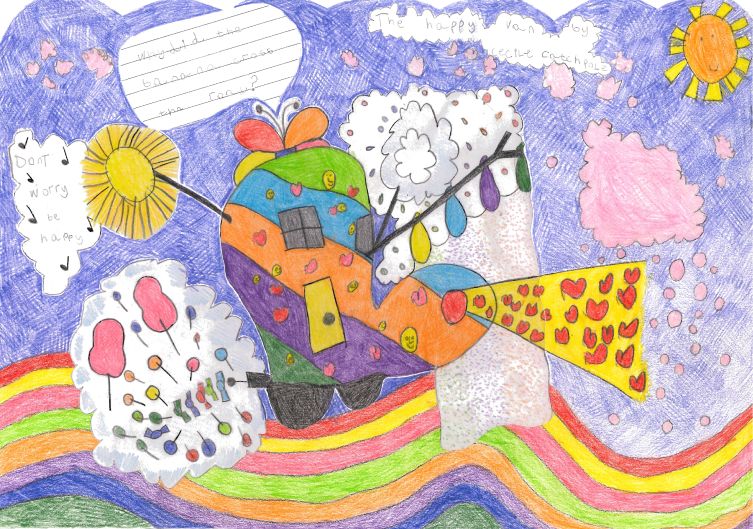 Cecile Catchpole, five, from Hereford, won the gold award in the under-eight age group for The Happy Van (above), a machine whose principle purpose is to cheer people up. It can fly, tell jokes, sing songs, share out sweets and scatter fairy glitter while travelling along a rainbow road.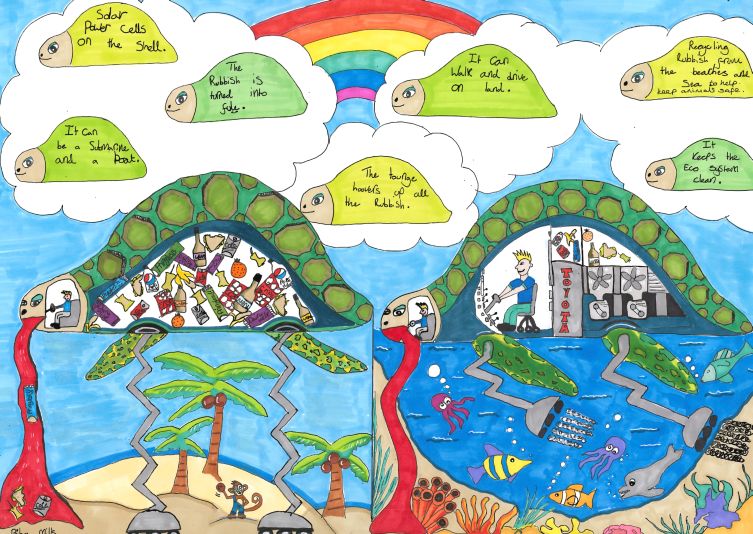 Top spot in the eight to 11 section went to Biba Mills, eight, from Lingfield in Surrey. Her design for the Tidying Turtle Car (above) shows a solar-powered machine that can collect marine waste on land and water, recycling it on-board to create a new source of fuel.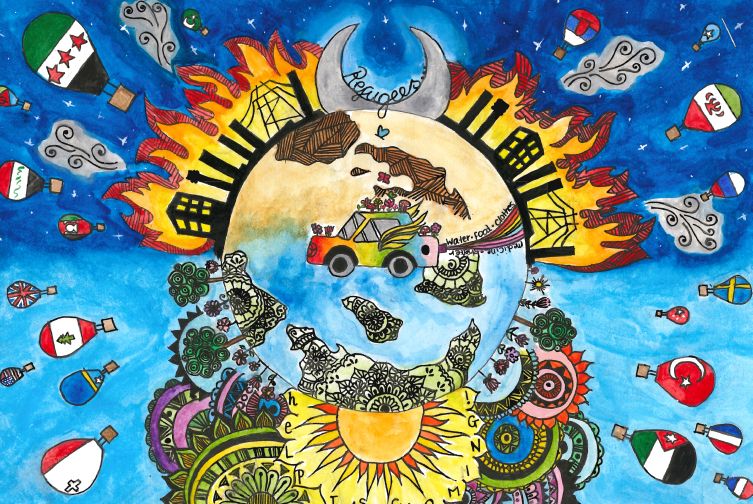 Jannah Hossain, 15, from Watford, was inspired by the refugee crisis to envision a car that can bring unlimited relief to people in need, while transforming the landscapes where they live. Her artwork, Help is Coming (above) depicts the nations of the world as balloons floating around a scene that moves from a burning warzone into a place of colour and light.
Paul Van der Burgh, Toyota GB President and Managing Director, presented iPads to the category winners and tablets to the silver and bronze award-winning entrants, together with Toyota goody bags. He said: "We were hugely impressed not just by the artistic skills of this year's entrants, but also their response to how we might meet some of the major issues the world faces today. Our congratulations go to everyone who took part for an excellent show of colour and originality."
Dream Car: award winners
UNDER EIGHT
Gold: The Happy Van by Cecile Catchpole, five, from Hereford (right)
Silver: Ice Ranger Infinity by Olivia Onslow, six, from Southampton (middle)
Bronze: Dinoflycar by Noah Evans Bintcliffe, six, from Carnforth (left)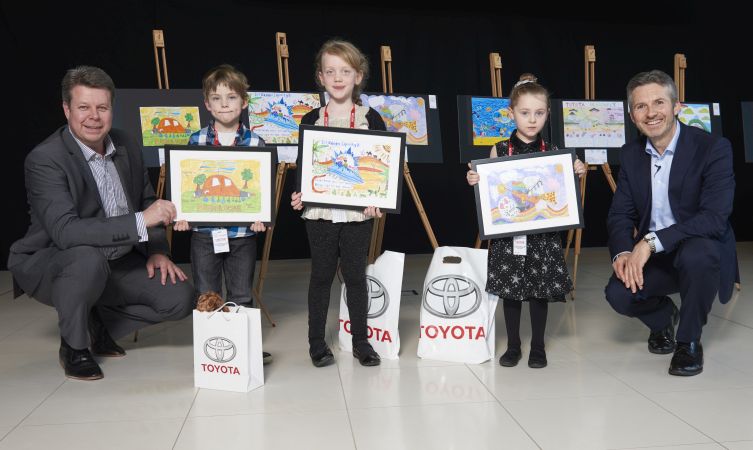 EIGHT TO 11
Gold: The Tidying Turtle Car by Biba Mills, eight, from Lingfield (right)
Silver: Toyota Dragonfly by Siobhan Mills, 10, from Evesham (middle)
Bronze: The Sea Protecting Car by Cecilie Krasnik, 11, from London (left)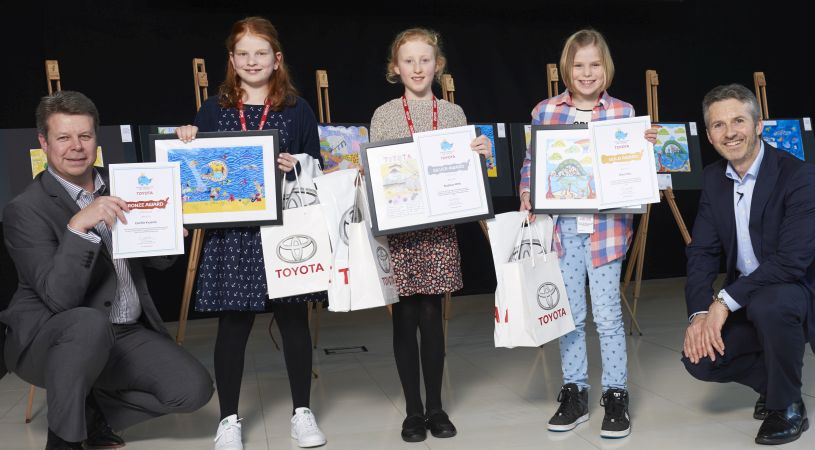 UNDER 15
Gold: Help is Coming by Jannah Hossain, 15, from Watford (right)
Silver: Cloud E-Ta 9 by Eleanor MacCarthy, 15, from Feltham (middle)
Bronze: TJLJJ (Iruka) (Dolphin) by Zawadi Odari, 12, from Derby (left)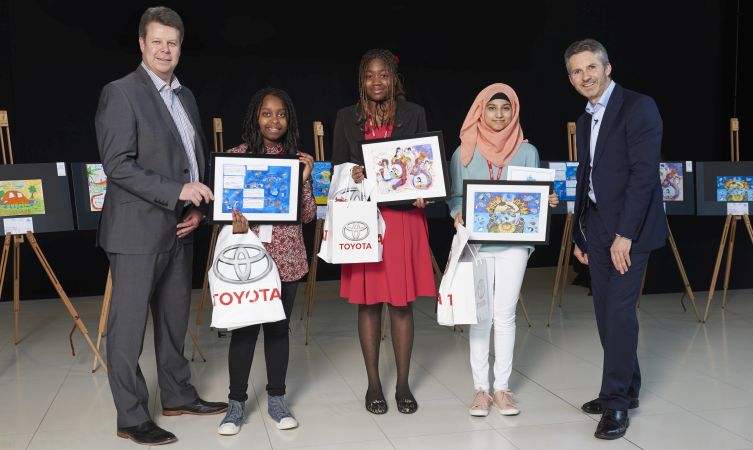 See more: Click here to see the individual artworks and prize-giving ceremony