The Toyota RAV4 is a fantastic family-friendly five-seat SUV, and you can keep it that way by getting service at a Toyota dealer or approved service centre. All Toyota RAV4 models have annual service intervals of every 12 months, or if you hit a maximum mileage before the year is out (usually every 10,000 miles), then you need to get your RAV4 serviced then.
Booking regular service appointments, as per your car's maintenance schedule, will keep it in the best condition. It means there are less likely to be mechanical issues further down the road, too. What's more, our specialist Toyota Trained Technicians at our Toyota dealers are qualified to keep any RAV4 in the best health, too.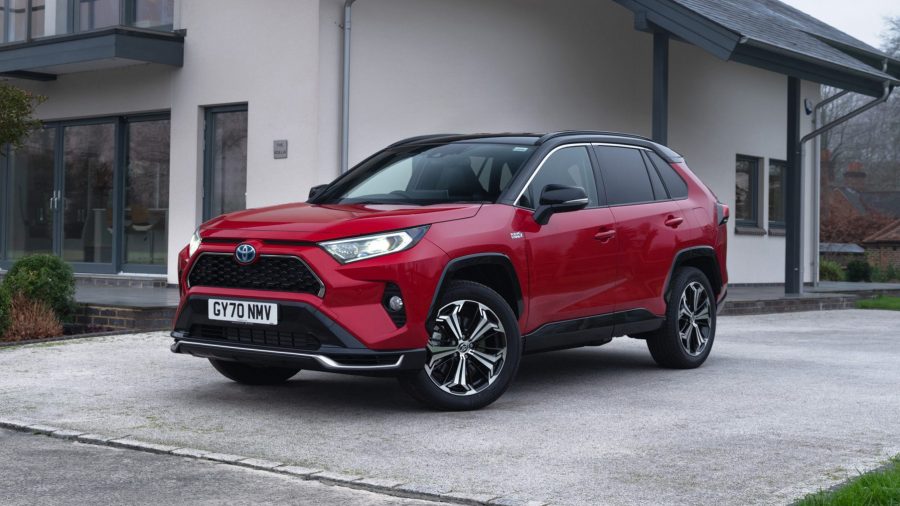 When a RAV4 arrives at one of our service centres, it will be treated to a 37-point Vehicle Health Check as part of the service, and Toyota genuine parts will be used throughout. If your car is more than three years old, then your local Toyota service centre can also carry out an MOT test on your RAV4, either as part of a service, or it can be booked separately.
If you own a Toyota RAV4 Hybrid or Plug-in Hybrid, then your car will also benefit from Toyota's Hybrid Electric Service. This complimentary additional health check of the car's hybrid system ensures that everything is working correctly. Your car's battery warranty is then extended by another 12 months, and there's a maximum of 15 years of coverage for the hybrid system.
What happens in a Toyota RAV4 service?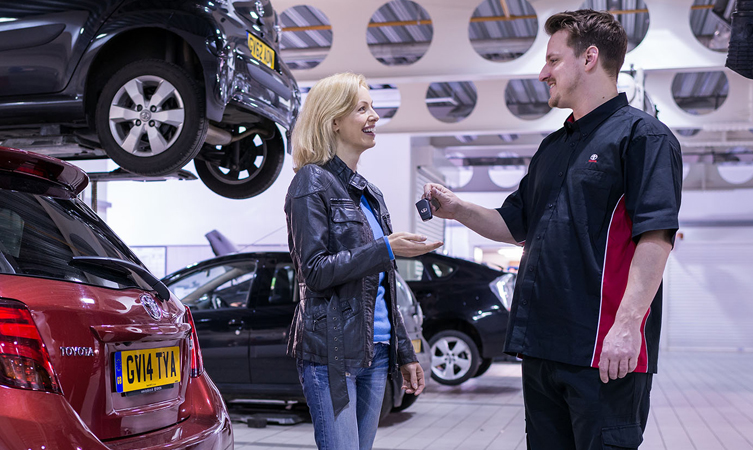 There are alternating Intermediate and Full services for the Toyota RAV4. The first is a basic oil and filter change, but the latter is a thorough inspection of the car's mechanical, electrical and safety equipment, so you can have peace of mind that everything is in order. Depending on the age of the RAV4 (and whether it's petrol, hybrid or diesel), service will include:
Engine oil and filter replacement, screenwash refill, checks on the air filter, brake fluid, pollen filter and the battery of the remote-control keyfob.
Fluid levels were checked and topped up as required, brake pipes and hoses were inspected, the exhaust checked for leaks, wheel rims for damage and wheel nut tightness, handbrake operation and brake pedal travel. Checks that the lights, horns, wipers & washers all work correctly, and that the function of all warning lights is correct while chasing up any issues they might be highlighting. We'll also check seat belts for damage & operation, the installation of the driver's floor mat and the operation of the alarm.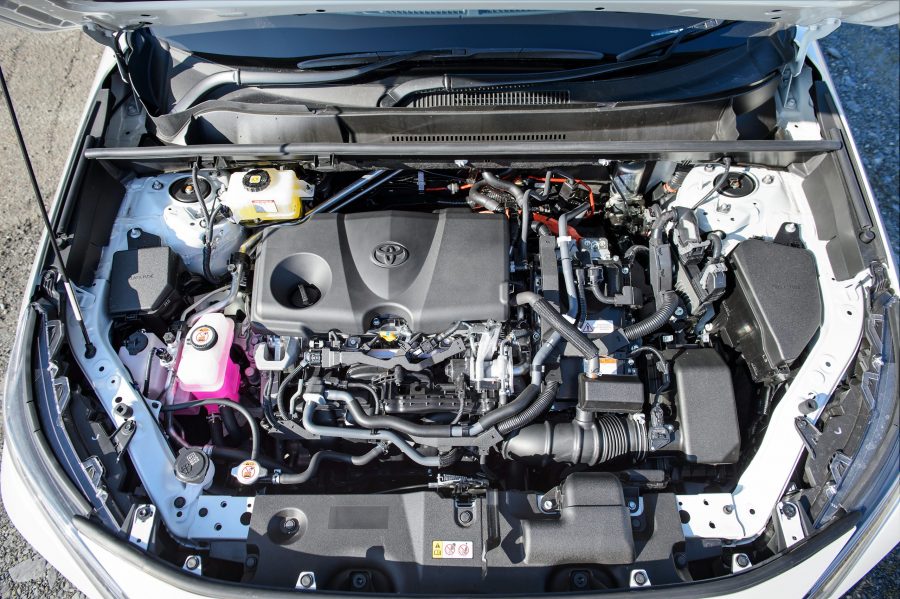 Other inspections include ones for the 12-volt battery, the cooling system, including the radiator and condenser, engine and inverter coolant, valve clearances, brake life, the fuel system, automatic transmission fluid, play in the steering wheel, gearbox & linkages, the condition of the driveshafts, ball joints and bearings, play in the suspension, the condition of the tyres, wheel alignment, glass and lenses of the exterior lights.
Finally, and if possible, your RAV4 will be washed and vacuumed, while a visual safety report will be prepared for your car's collection.
Toyota Warranty
Every new RAV4 is eligible to be covered by up to a 10-year/100,000 miles (whichever comes first) Toyota warranty. This is provided through an initial three-year manufacturer warranty, and up to an additional seven-year service-activated Toyota Warranty. Under Toyota Warranty, a 12-month/10,000-mile warranty is included with every Toyota service, giving you a chance to relax in the knowledge that you and your vehicle are in safe hands. Terms and conditions apply.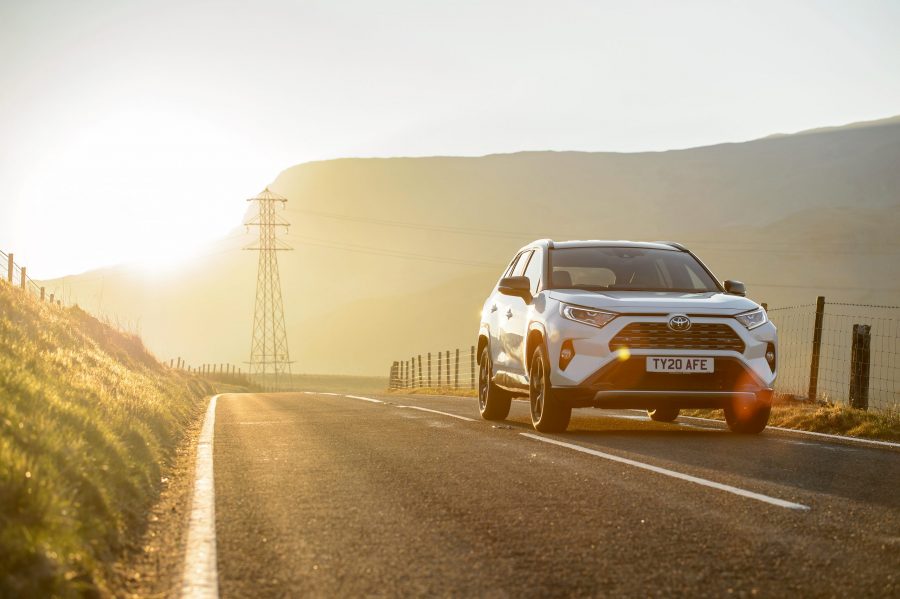 Service Plans
For some owners, the prospect of facing a large annual service bill for their Toyota RAV4 can stop them from making a booking in the first place. But Toyota is able to provide service plans that can help to spread the cost of servicing. A plan can last for 24 or 36 months – which will cover two or three services – and you can take one out at any time.
To find out how much a service plan costs for your car, simply enter your registration and mileage, and the Toyota Service Plan calculator will do the rest. As well as service costs, the calculator also offers extras such as Toyota Roadside Assistance and can also include your MOT costs.
DIY Maintenance
If you like the idea of doing your own servicing on an older Toyota RAV4, then there's nothing stopping you. Toyota can help you to source parts for your car, either via your local dealer, or our official stores on eBay and Amazon. These offer a wide range of parts and accessories for all models, new and old. All parts bought via official channels are fully approved and covered by a 12-month warranty, subject to terms and conditions.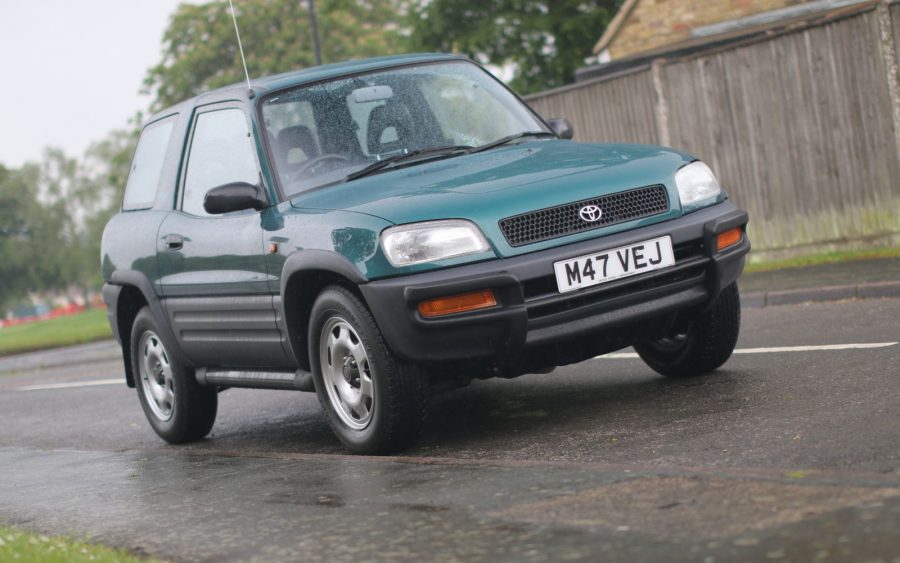 Toyota RAV4 repairs
If your Toyota RAV4 is damaged, then your local Toyota dealer can also repair your car. As with servicing, all Toyota repairs use genuine parts with at least 12 months warranty, while fixed-price repairs mean that there will be no surprise costs to budget for. Our Toyota dealers will also aim to offer same-day service on any mechanical repairs that need to be conducted. And of course, your Toyota service centre will keep you informed of all work that will need to be carried out.