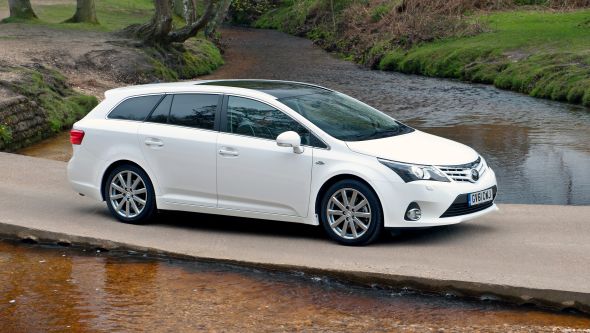 Toyota has scooped a hatful of wins in the Which? Car Survey, proving that owners consistently rate our cars as some of the most reliable and satisfying to own.
The Toyota Yaris Verso took the overall title of number one most satisfying car to own, but the good news doesn't end there: the Toyota iQ, Auris Hybrid, Prius, RAV4, Verso-S and Avensis Tourer were found to be the most reliable car in their respective categories. Read our breakdown of the results below.
The Which? Car Survey is the biggest and most in-depth survey of its kind in the UK. Not only does it report on car reliability and owner satisfaction, it also reveals what people think about the sales and servicing associated with their vehicles.
This year the study pooled feedback from over 47,000 owners and details of over 57,000 cars built from 2005 onwards. It has provided an unprecedented snapshot of what a UK motorist can expect from their vehicle, whether it is new or second-hand.
SUPERMINI
Four Toyota models present themselves within the top 16 positions of the supermini sector for cars less than three years old – Yaris (2011-), iQ, Aygo and Yaris (2006-2011) – none of which achieve lower than a 93.5 per cent reliability score.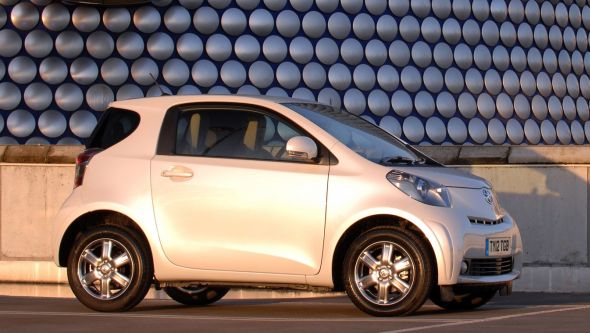 But as the cars get older the survey reveals that small Toyotas retain their reliability, well beyond the standard five-year warranty period. Among these, the diminutive iQ stands at the top of the supermini league with a 97.2 per cent reliability score. Owners of Toyota iQ models reported an average annual repair cost of just £1 and average time off the road that amounted to less than one tenth of a day.
Little wonder that Which? crowned three Toyota superminis with its prestigious Best Buy award: Yaris (2011-), Yaris Hybrid (2012-) and Yaris (2006-2011).
MEDIUM CAR
The big news within the medium car sector is the all-conquering reliability of the Toyota Auris Hybrid (2010-2012), which topped its category with a 98 per cent reliability score. Which? commented: "The Auris Hybrid dispels the myth that cars with electric batteries could be problematic."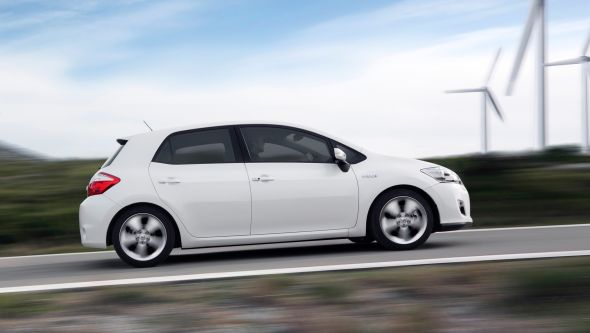 Auris Hybrid owners reported tiny annual repair costs of £3, and when issues did arise, they took an average of just 0.03 days off the road to rectify. Indeed, nearly 100 owners told Which? that the car had a near-faultless record across the board. The model is therefore also rated a Best Buy.
Regular petrol and diesel Toyota Auris models (2007-2012) were also high achievers in the Medium Car category, securing an impressive 97 per cent reliability score and fourth-place rating. Petrol-powered Auris models in particular continue to provide sterling service when over three years old, the model featuring high up the reliability standings in fifth position with 89.9 per cent score. Ahead by just 0.1 per cent is the car's predecessor, the Corolla (2002-2006), in a creditable fourth position.
LARGE CAR
One current model Toyota to appear in both the 0-3 years old and over three years old reliability categories is the third-generation Toyota Prius (2009-); and in both respects the results are highly impressive.
The sample size of 243 owners for the former category was much larger than for any other vehicle in this sector, and they were clearly eager to report on the car's 95.2 per cent reliability record and low annual repair costs.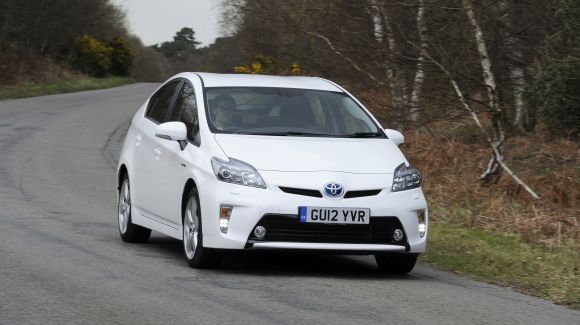 Prius ages exceptionally well, too, solidifying its nearly-new performance with a 94.3 per cent reliability record, the highest figure among large cars over three years old. The second-generation Prius (2004-2009) is also a reliability champion, finishing in fifth place.
The Toyota Avensis was proven to be another solid performer, the 2009- model entering the reliability top ten with an impressive 93.9 per cent score, while the previous generation model (2003-2009) is highly regarded with a second-place, 92.4 per cent reliability record. Both generations of Avensis are rated Which? Best Buys.
Indeed, four of the top five positions for large cars over three years old are held by Toyota and Lexus vehicles. Which? also made a notable mention of the Prius Plug-In Hybrid as the most efficient large car on the market and the second most frugal vehicle it has ever tested.
4×4/SUV
Generally, the 4×4/SUV sector does not score well for reliability, but that's not the case when it comes to the Toyota RAV4. The 2006-2013 RAV4 model appears in both nearly-new and over three-years-old categories, securing an almost identical reliability score in each.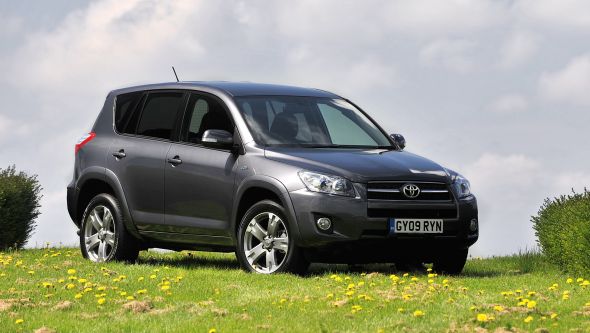 A 92.7 per cent score and top eight position when new improves to a first-place position after its third anniversary, proving the RAV4's build quality remains strong through use. Indeed, Which? commented that "the petrol RAV4 leads the charts for cars three years and older – its 92.6 per cent rating is better than many newer models."
MPV
Shooting to the top spot of the MPV sector in its first year in the Which? survey is the Toyota Verso-S (2011-). With the lowest per-unit fault count in the category and zero annual repair costs listed, there's no wonder its owners are raving about a reliability score of 96.2 per cent.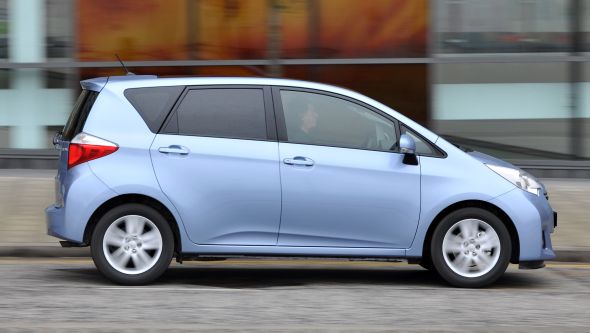 The Verso-S is followed immediately in second position by its bigger brother, the Toyota Verso (2009-), which secured a similarly impressive 95.4 per cent reliability rating.
Both the current and previous generation (2004-2009) Toyota Verso models earned Which? Best Buy recommendations.
ESTATE CAR
Consolidating its already impressive performance in the Large Car category, the 2009- Toyota Avensis Tourer has staked its position as the most reliable vehicle in the Estate Car category. Petrol versions in particular are praised, thanks to an impressive zero failure rate among its sample group, zero annual repair bills and a reliability score of 97.8 per cent.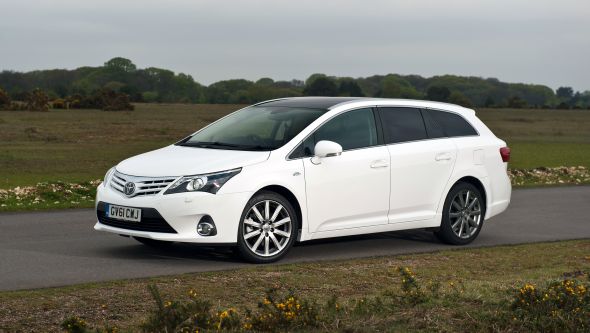 The car stays dependable through use, too, with early examples of the same model securing a fifth-place position and 89 per cent score when over three years old.
FINAL COMMENTS
After digesting the phenomenal amount of detail supplied by the survey's 47,000-plus participants, one vehicle continues to stand out as the most satisfying to own. Which? identified it this way: "The top-placed car, Toyota's Yaris Verso, remains something of a Which? Car Survey phenomenon. It's years past its sell-by date, but still attracts a loyal following."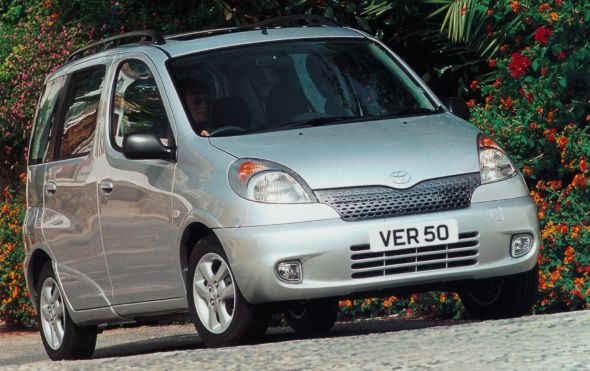 Owners commented that the Yaris Verso was "the car equivalent of the Tardis – bigger inside than out". It also offers "good handling and a nippy engine". They then summarised the vehicle by saying that "beauty is only skin-deep; it's what's inside that counts".
Find out more about the current Toyota range at toyota.co.uk.
Read more about the Which? Car Survey 2013 by following this link