The Toyota Prius has been named the Best Family Car in the 2017 UK Car of the Year Awards, proof positive that the world's most successful hybrid has evolved into a car that ranks as Britain's best all-rounder: smart, practical, spacious, reliable and genuinely fun to drive.
The independent award judges, numbering some of Britain's most experienced and respected motoring journalists, had wide-ranging praise for the multi-award-winning fourth generation Prius. Their opinions confirm Toyota's success in transforming the car's dynamic performance and driver appeal, true to its mission to create "ever-better cars".
John Challen, Managing Director of the UK Car of the Year Awards, declared: "The Prius story continues – and it's one that gets better with every release. The shift from 'hybrid' car to mainstream is complete."
His fellow judges hailed Prius as "a car you'd want to own rather than just benefit from its low emissions" and acclaimed it for offering "everything you need in a family car – spacious, enormous boot, plenty of standard equipment and those all-important high mpg figures".
Many of the qualities that make Prius a stand-out choice as a family car can be attributed to the Toyota New Global Architecture platform on which it is built. TNGA gives the car a lower centre of gravity, which directly contributes to better handling response and stability. The driver sits lower in the car, which makes for a more rewarding and engaging experience at the wheel.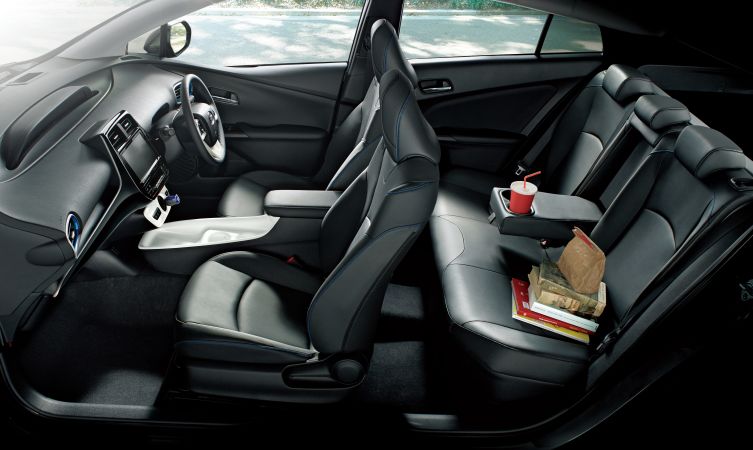 TNGA is not just about dynamic quality, however. It allows designers the freedom to craft a car with richer visual appeal, with lower lines overall and a more athletic profile. Interior packaging is more rational, too, with the best possible use of available space. Family-friendly boot proportions have been secured thanks to a more compact (yet energy-rich) hybrid battery and a double wishbone suspension system – features which don't intrude in the load space.
Safety is a prime concern for family motorists, and it is an area where Prius has excelled, winning the award for the best-performing large family car in Euro NCAP's 2016 test programme.
These developments have not compromised Prius's fundamental low emissions and high fuel efficiency. In fact, the gains made in performance with the new model are greater than any previous improvement between generations. Official test figures show combined cycle fuel economy from 94.1mpg and CO2 output from 70g/km.
Prius will now join other category winners to challenge for the overall UK Car of the Year title at the end of this month.