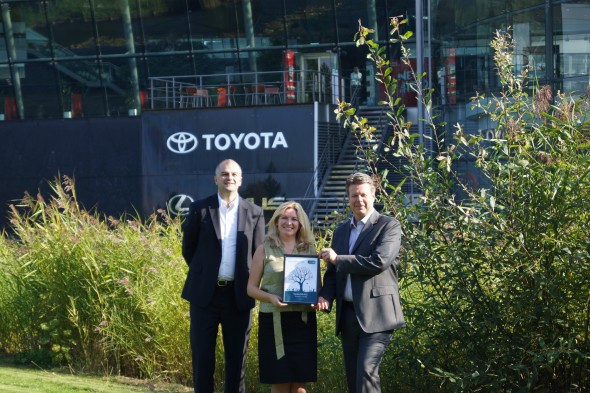 Toyota (GB) PLC has formed a corporate partnership with Surrey Wildlife Trust. The partnership sees Toyota become Gold Corporate Partners of the trust, which brings a number of benefits to Toyota staff.
The partnership will make itself known at Toyota via a number of environmental challenge days and guided tours of Surrey Wildlife Trust's reserves, which we be offered at discounted rates. Copies of 'Surrey Wildlife' magazine will be distributed around the business throughout the year, and additional ecological surveys will be undertaken to understand how the partnership is helping to improve biodiversity at our headquarters in Burgh Heath, Epsom, Surrey.
Surrey Wildlife Trust is one of 47 individual Wildlife Trusts covering the whole of the UK, the Isle of Man and Alderney, working to protect wildlife and their habitats on land and at sea.
The trust manages almost 8000 hectares of land in Surrey – 5% of the county. Toyota first hooked-up with the trust in 2012, for an ecological survey of the land surrounding our head office. This was the first step towards creating an 'ECO- HQ' with the botanical experts at Kew Gardens.
Thomas Rosselle, Manager , Corporate Planning and CSR and Rob Giles, Director, HR & Corporate Operations, have been presented with a certificate to mark the partnership by Tania Ord-Smith, Development Manager, Surrey Wildlife Trust.