A new fund to empower disabled people to enjoy the wide benefits of becoming more physically active has invested more than £390,000 in clubs and activity providers throughout the UK.
The Toyota Parasport Fund is a partnership between Toyota (GB), ParalympicsGB, Sport England and the Home Nations Disability Sports Organisations. Launched in November 2019, it provides training and equipment to enable disabled people to become more active.
The Toyota Parasport Fund has provided 93 clubs in England with grants to purchase vital equipment, while Scottish Disability Sport (SDS) has used its investment to run 10 Disability Inclusion Training workshops involving more than 200 people.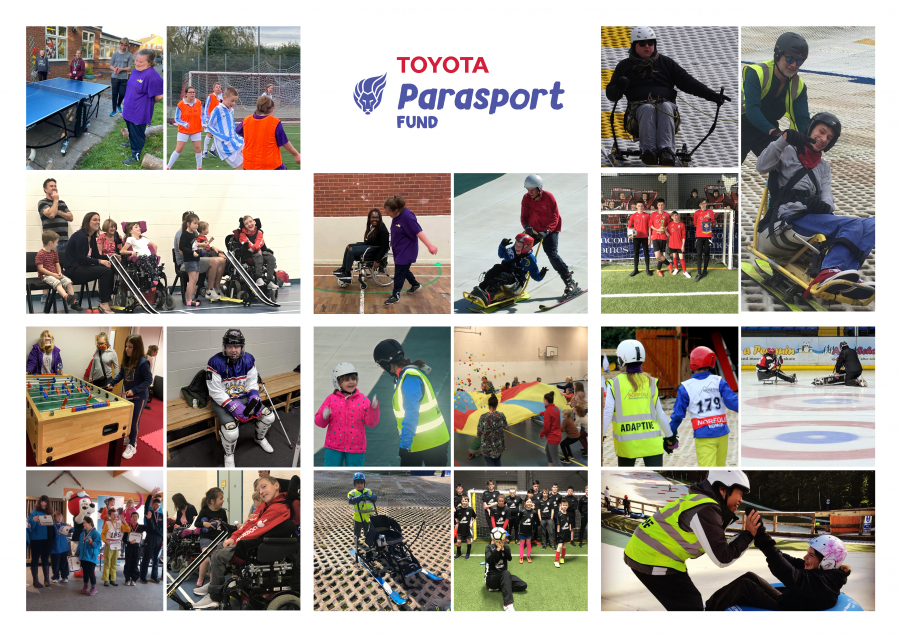 In Northern Ireland, the funding has been used by Mencap NI to deliver learning disability awareness training across eight different sports and leisure providers and Disability Sport Wales has delivered training to activity providers, focusing on topics such as disability inclusion and mental health awareness.
The Toyota Parasport Fund will receive a further boost next month, with more than £200,000 targeted to help clubs bounce back from the impact of Covid-19.
Norfolk Snow Sports Club, which runs adaptive skiing sessions, was among the 93 successful funding applicants in England. Richard Roberts, the club's adaptive programme co-ordinator, said: "We've been running a programme for people with disabilities to go sliding down the hill in a sit ski, either assisted by an instructor or self-propelled. But our equipment is very old and out of date, and we wanted to renew it with the latest models. In particular, we wanted equipment with a more comfortable seat, better head support, more comfortable strapping and safety harness. That's what we will use the Toyota Parasport funding for. It will enable some of the most disabled children and adults to use our facility. At the moment they are being put off by the rather rough condition and discomfort of our equipment. We hope to be up and running with new equipment by the start of the winter season."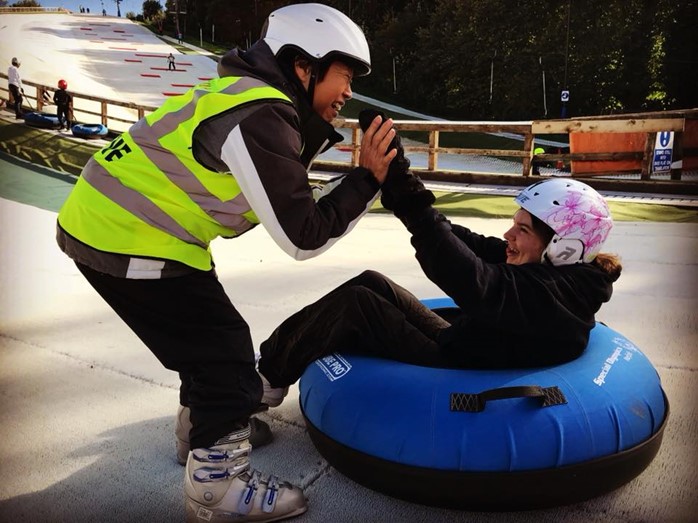 Agustín Martín, Toyota (GB) President and Managing Director, said: "At Toyota, we are committed to creating a fairer and more inclusive society. The Toyota Parasport Fund is helping to break down the barriers that we know can prevent those with impairments from being able to participate in sport and activity, making a marked difference to communities across the UK".
At Toyota, we are committed to creating a fairer and more inclusive society
Mike Sharrock, Chief Executive of ParalympicsGB, said: "The Toyota Parasport fund is a huge boost to ensuring activity providers are able to access the equipment and have the training they need to offer the best possible experience for disabled people. We want to thank Sport England, Mencap NI, Scottish Disability Sport, Disability Sport Wales and Toyota (GB) for their generous support during these incredibly challenging times for the sector.
"We know disabled people are still far less likely to take part in physical activity than non-disabled people. That is why we relaunched Parasport in 2019. We want to ensure everybody has the opportunity to experience the wide range of benefits associated with becoming more active, whether it be physical and mental wellbeing, friendship, or the joy of learning something new."
Parasport.org.uk has more than 3,500 activities listed to help disabled people find inclusive opportunities in their local area and also promotes virtual classes and home workout videos people can use while activity providers are closed due to Covid-19 restrictions.
Phase two of the Toyota Parasport Fund will be open for applications from early May 2021 and will help clubs adapt to the ongoing impact of the Covid-19 pandemic.
2020 Parasport Club of the Year revealed