The 2022 Toyota Parallel Pomeroy Trophy takes place on Saturday 19 February 2022 at Silverstone circuit and will put all the participating Toyotas – and their respective drivers – through a series of driving tests to determine Britain's best Toyota.
The tests are perfect for beginners as they don't require special driving skills and aren't performed at top speed. Read on to find out more about the event.
The Suitcase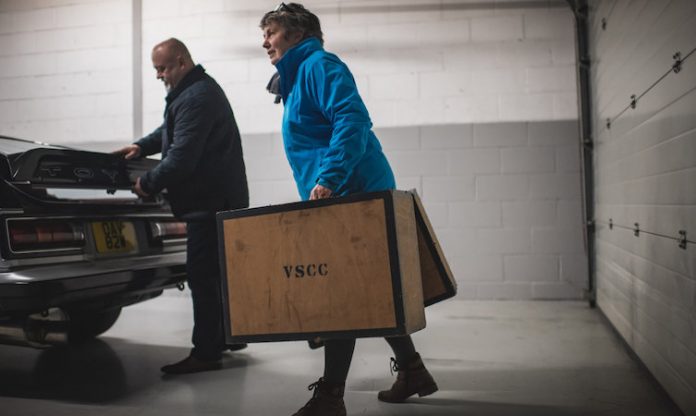 First up, the Suitcase Test. Or technically, suitcases. Two of them. This traditional VSCC test reveals whether your Toyota can fit two standard-sized suitcases in the closed boot or secured on a luggage rack – they each measure 60 x 40 x 20cm if you want to try this at home!
Interestingly, this test has been part of the Pomeroy Trophy since 1990 and is based on the FIA's Le Mans regulations.
The Logo
Introduced in 2020, the Logo Test requires participants to navigate a coned course mapping out the iconic three-oval Toyota emblem. The VSCC developed this timed handling test specifically for the event thanks to the harmonious way that the logo's outer oval intersects with the overlapping inner ovals.
To familiarise everyone with this new challenge, we've prepared a short visualisation below.
The Start-Stop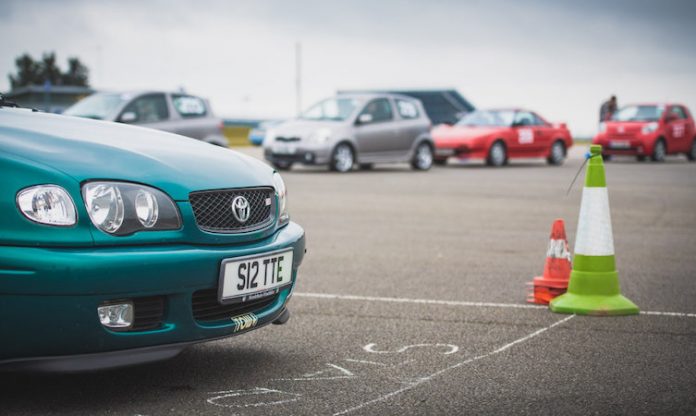 As the name suggests, this test involves starting and stopping with the front wheels in a designated area. It's a timed test, but speed isn't necessarily the key here –– the faster you pass the timing line, the harder it will be to stop within the marks. You have been warned!
The Slalom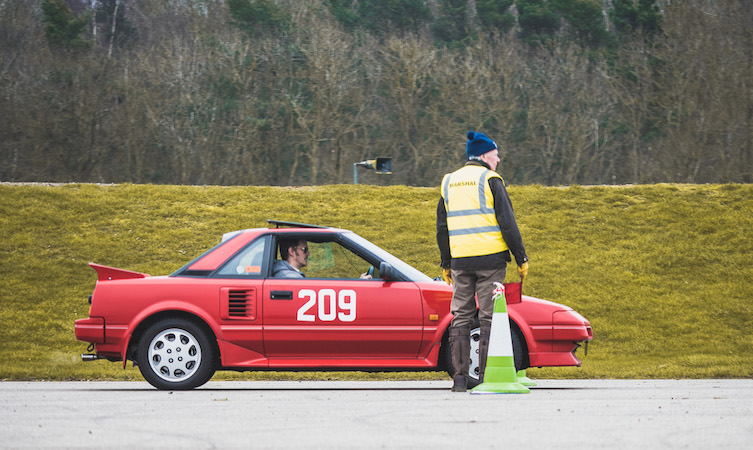 The Slalom Test rewards the careful, precise driver rather than simply the speediest. Competitors thread their way through a series of cones in this timed test. However, accuracy is important: clip a cone and you pick up ten penalty points for each infringement. If it helps, remember that it's a zig-zag test, not a zag-zig!
The Slalom Start-Stop
Think you've mastered the tests above? Now's your chance to put it all together in the Slalom Start-Stop. This will require the steering accuracy of the zig-zag slalom with the braking precision of the start-stop. Keep it smooth and under control, and you'll do fine.
If that's piqued your interest and you'd like to know more about how the events at the Toyota Parallel Pomeroy Trophy are scored, then the full regulations and entry form for 2022 will be available soon. For the latest news and updates about the 2022 Parallel Pomeroy Trophy, then why not join our dedicated Facebook event page by clicking here.
If you'd like to enter, please complete the form and submit it directly to the VSCC along with the £30 entry fee. Proceeds will go to Toyota GB's chosen charity, the Motor Neurone Disease Association. And if you would like to come along to support your family or friends, spectator entry is free.