Toyota's new Hybrid Skatepark is more than just a regular wheel park. The facility in Rome, Italy, is unique in bringing together a number of wheeled free sports, including BMX, skateboarding and WCMX (wheelchair motocross), in one fully accessible location.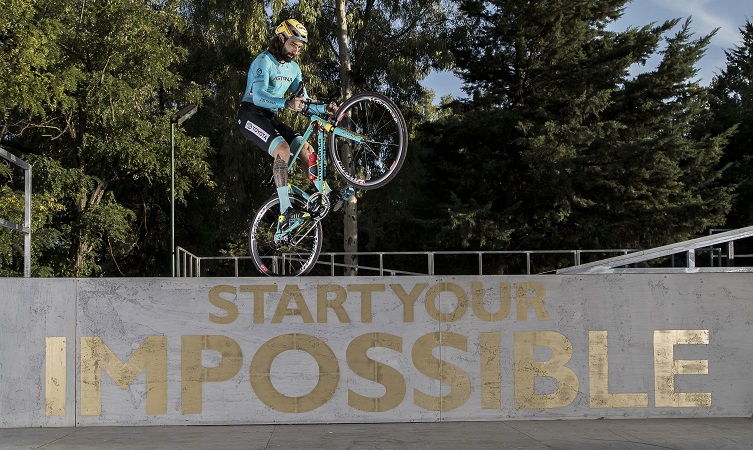 Transform the process of getting from A to B into an opportunity for creative self-expression
Designed with the needs of athletes with a physical impairment in mind, the park aims to promote social inclusion, urban regeneration and create new mixed sporting communities. Toyota believes that unlocking the power of the wheel can transform the way people interact with each other and the world around them.
Whether on two wheels or four, sitting or standing, those involved in wheeled action sports share a unique way of experiencing the world. They transform the process of getting from A to B into an opportunity for creative self-expression, freedom and fun that can serve as an inspiration for all.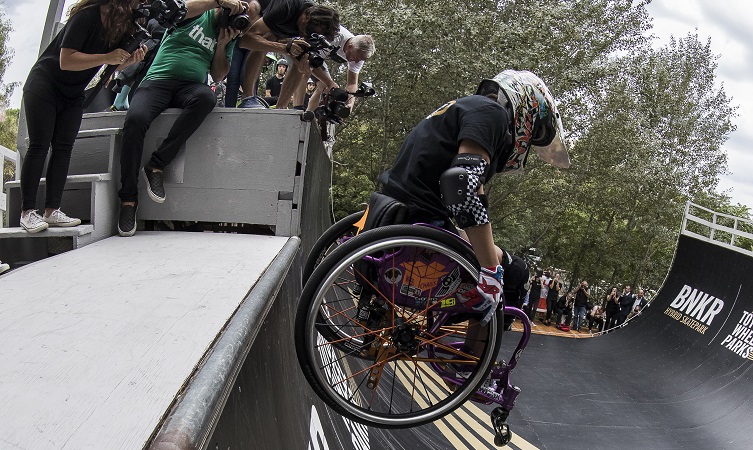 The Hybrid Skatepark is another initiative that has arisen from Toyota's on-going Start Your Impossible project – a global call to action that is helping to transform people's perception of the company from being a car manufacturer to a mobility company.
Mauro Caruccio, CEO of Toyota Motor Italia commented: "This is a first for Toyota, and is symbolic of Toyota's vision of ever-better mobility for all. Toyota's [aim] is to offer integrated mobility solutions to everyone, including those with physical impairments, ensuring an increasingly inclusive society. Toyota will follow with more locations throughout Europe."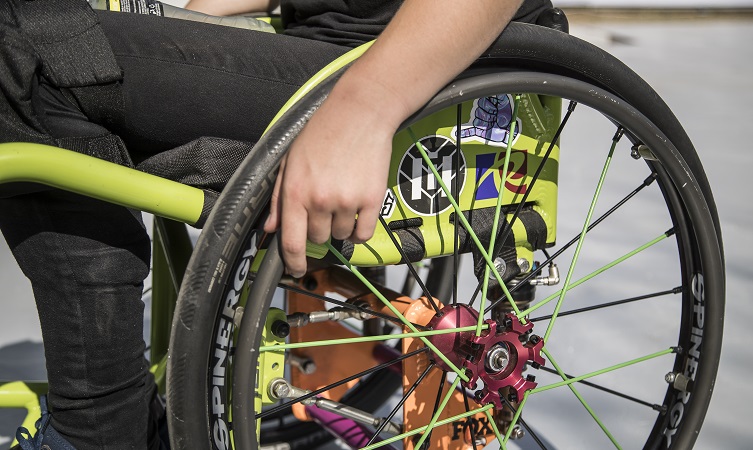 With Toyota's help we can show… that the wheelchair isn't just a mobility device but a piece of sports equipment
"The Start Your Impossible campaign shows people that just because we have a physical impairment doesn't mean it's going to stop us," added Lili Rice, 2018 WCMX World Championship silver medallist and the first female athlete in Europe to land a backflip in a wheelchair. "Toyota says that when we are free to move, anything is possible; and the Hybrid Skatepark proves this.
"I'm really excited that Toyota is fully behind WCMX and is helping people get into this awesome sport by giving others the chance to try it out. With Toyota's help we can show the world the potential of WCMX and that the wheelchair isn't just a mobility device but truly a piece of sports equipment, like a skateboard or BMX."
Learn more: Toyota to support mobility at the Olympic and Paralympic games