It gives you mirth not miles per gallon and its emissions are guffaws, chortles and sniggers rather than exhaust gases. Welcome to the world's first ticklish car, courtesy of Toyota and Mr Tickle.
This giggling Yaris really does react when you tickle its tender spots and it's ready to hit the road on a mission to raise laughs and lots of cash for Red Nose Day.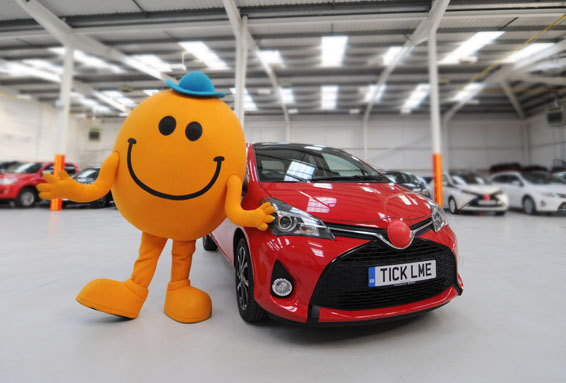 As an official Red Nose Day partner, Toyota has turned from hybrid power to hilarity to engineer this strictly one-off model. Red Nose Day legend Lenny Henry has shared his own distinctive laugh with the car as part of its repertoire of hysteria and hilarity.
The ha-ha-hatchback will be officially unveiled by the Mr Men's own Mr Tickle, Toyota's celebrity consultant on the project, on 16 February.
This will mark the start of a busy schedule of appearances for the car around the country at Red Nose Day fund-raising events for Comic Relief, including the Danceathon taking place at Wembley Arena on 8 March. An initial list of appearance venues and dates is provided below.
What's as much fun as the Toyota itself is the story behind its creation, captured in a fly-on-the-wall documentary. If you ever thought it was easy being funny, the comic agonies of these corporate comedians will make you think again.
Mr Tickle said: "I was tickled pink to be part of this brilliant idea. And thanks to my long arms and tickly fingers, I was able to help the designers add tickle-points to all those hard-to-reach places.
"I hope the Toyota and the funny movie will make everyone smile and give what they can to wonderful Red Nose Day."
Matt Harrison, Toyota GB President, said: "Toyota has made millions of cars, but never one like this before. We hope the special Ticklish Toyota will help people have a real hoot raising money for Red Nose Day."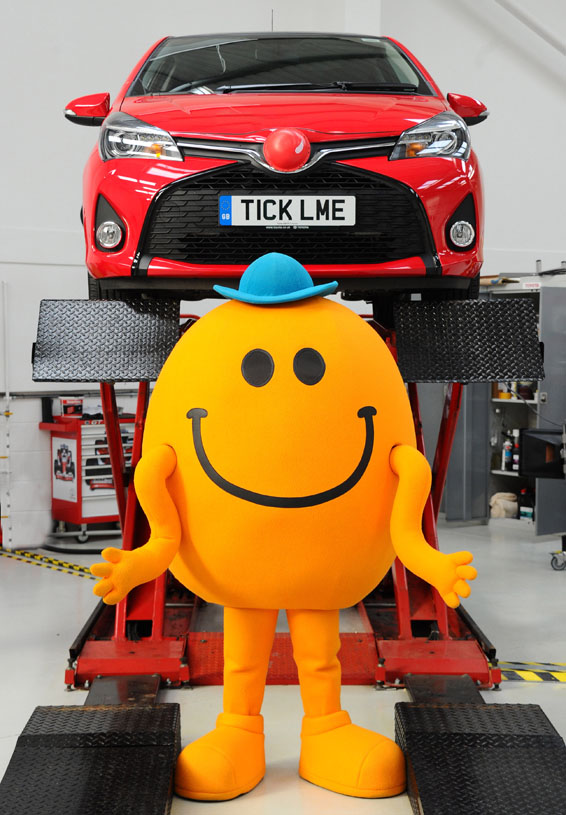 Ticklish Toyota's Terrific Tour Dates
17 February – Birmingham (Centenary Square)
18 February – Manchester (Piccadilly Gardens)
19 February – Glasgow (City Chambers, George Square, Glasgow City)