The Toyota Mirai visited the birthplace of fuel cell technology last weekend when it participated in the Green Dragon EV Rally, a Swansea-based event run exclusively for electric vehicles.
Our fuel cell electric vehicle (FCEV) competed for the Grove Trophy, a specially commissioned piece of glassware named in honour of Sir William Robert Grove, the Welsh scientist who pioneered fuel cell technology in Swansea in the 1840s.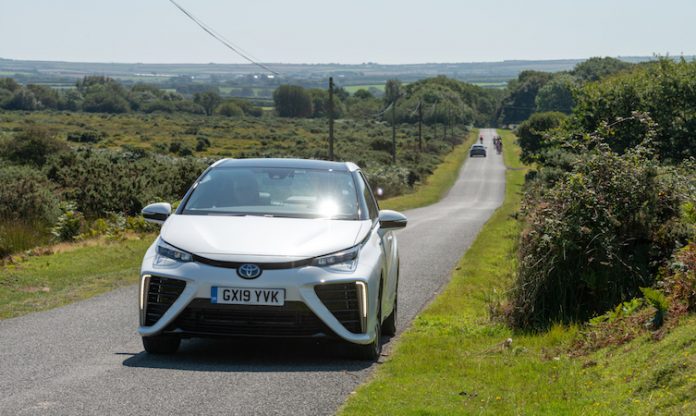 The Green Dragon EV Rally, the first low-carbon vehicle run in Wales, formed part of a broader free-to-the-public showcase of the latest advances in electric and hydrogen technology in the automotive, leisure and manufacturing industries.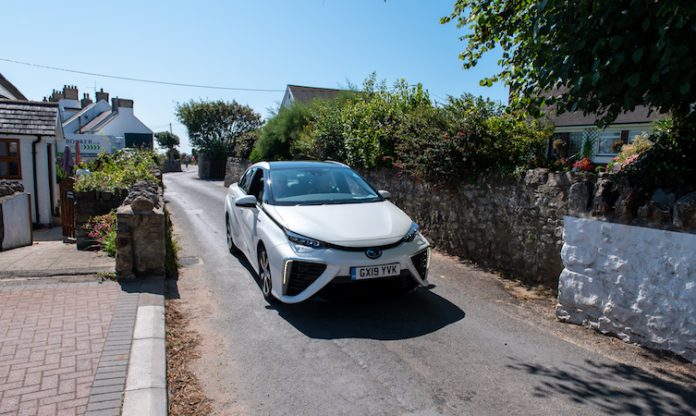 After a ceremonial start in Castle Square, Swansea city centre, on Saturday morning, competing crews navigated a 60-mile route around the Gower Peninsula via a number of checkpoints. Handling tests at Swansea Airport determined the destiny of the Grove Trophy before the convoy turned towards the finish back in Castle Square.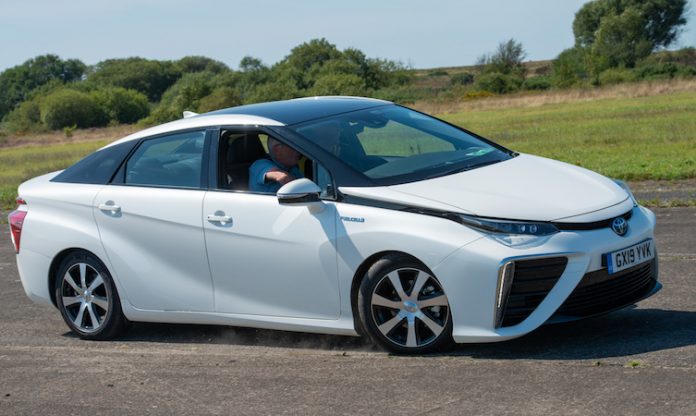 The Mirai – one of four FCEVs contesting the Green Dragon EV Rally – was driven by Roger Dowden, director of motorsport at University of Wales Trinity St David, with Simon Worthington co-driving.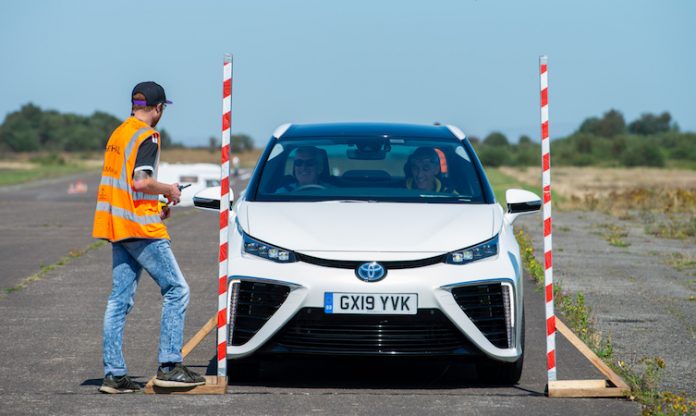 They were unplaced in the final standings after collecting penalties on the handling tests, but were nevertheless impressed by the Mirai's hushed driving experience, responsive performance and zero-emissions capabilities on the Green Dragon EV Rally.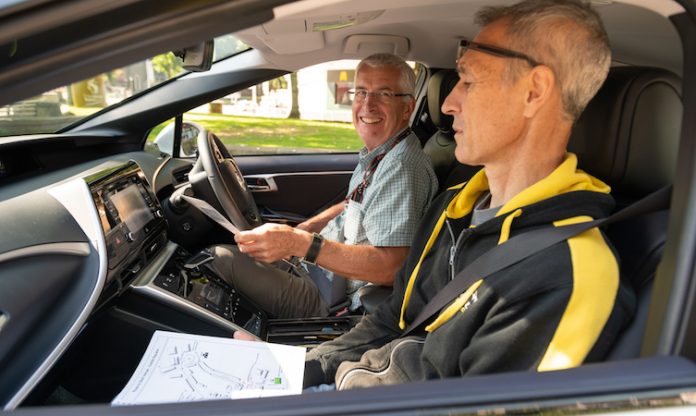 Read more Toyota Mirai's environmental performance
"I really enjoyed the event. The Mirai was very comfortable and had plenty of power, yet was eerily quiet all the time," said Dowden.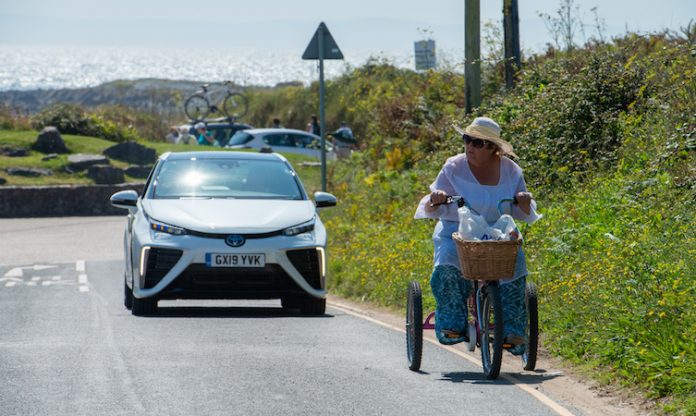 "It did everything asked of it and certainly turned heads when we went through passage controls and checkpoints, but my skills at the autotests were not as good as others and we incurred too many penalties. There's always next year, and we were very happy with our overall performance."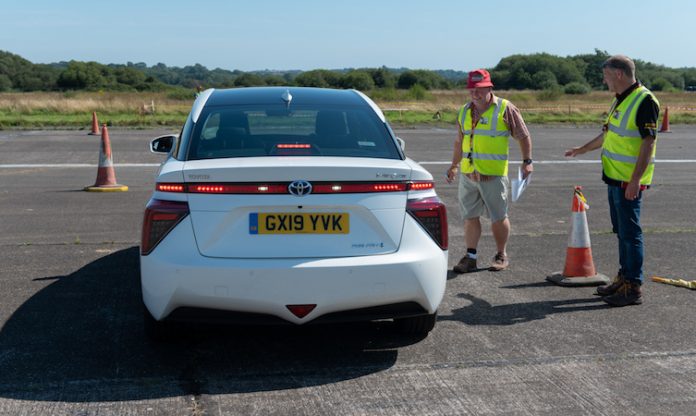 Read more Toyota Mirai completes mega-mile challenge
The Green Dragon EV Rally was promoted by the Low Carbon Motor Club and organised by Maesteg and District Motor Club, with support from Swansea BID (Business Improvement District), Swansea City and County Council, Swansea Airport and the Welsh Automotive Forum.
Words by Robin Roberts
Photographs by Roger Donovan/Mediaphotos