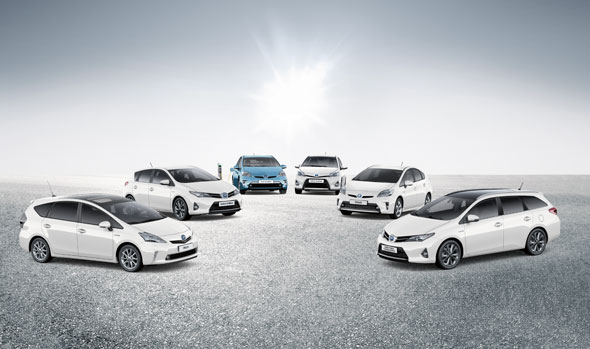 Toyota Hybrid sales passed the 6 million mark worldwide in December.
Just nine months since we reported that more than 5 million hybrid Toyotas had been sold, Toyota has confirmed that it has sold a total of 6.072 million hybrids.
The latest milestone is no surprise – Toyota Motor Corporation sells 24 hybrid passenger car models and one plug-in hybrid in approximately 80 countries and regions around the world. In the UK, home to production of the hybrid versions of Auris and Auris Touring Sports, the range extends to 10 Toyota and Lexus hybrids, plus the Prius Plug-in.
Within the next two years, Toyota will launch 15 new hybrids. It will continue to develop its product range and the number of markets where its hybrid models are available.
Toyota calculates that, as of 31 December 2013, Toyota hybrid vehicles have reduced the amount of CO2 entering the atmosphere by approximately 41 million tonnes, compared to the impact the same number of equivalent petrol-powered vehicles would have. On the same basis, it also estimates its hybrids have saved around 15,000 million litres of petrol.
Toyota entered hybrid vehicle production in August 1997 with the launch in Japan of the Coast Hybrid EV bus, followed in December by the first generation Prius, the world's first mass-produced hybrid car. Since then Toyota's hybrids have enjoyed increasing support from customers around the world.
See our guide to how hybrid works here.
Toyota's hybrid system is designed as a core technology that can be used in different forms to create environmentally efficient vehicles for different customer requirements. The company will continue to work to raise performance, reduce costs and expand its product line-up – including the introduction of environmentally efficient non-hybrid vehicles.