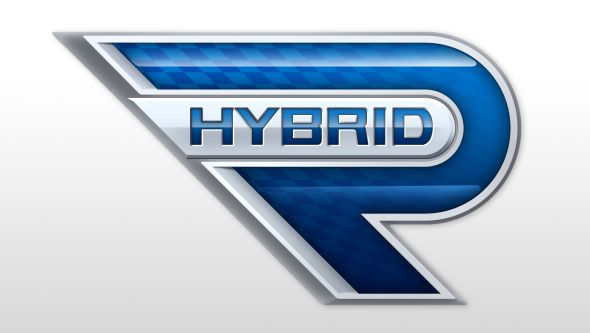 The secret is finally out. Toyota will pull the covers from an exciting new hybrid engined concept car – called the Toyota Hybrid-R – at the 2013 Frankfurt Motor Show on September 10th.
Though full details are still to be confirmed, the concept is the first to bring the Le Mans developed Toyota Hybrid System-Racing technology to the public road.
This image concentrates on a new derivation of Toyota's familiar blue-and-silver Hybrid Synergy Drive logo.
But instead of displaying the gentle, sweeping curve of a stylised 'S', the new logo is dominated by a stylised 'R'. The letter has become synonymous with 'Racing' and we're left in no doubt of that fact thanks to its subtle chequered flag graphic.
As already revealed by Yoshiaki Kinoshita, Team President of Toyota Motorsport GmbH, Toyota's engineers have been closely watching the development of Toyota's TS030 Hybrid race car in order to improve energy recovery capability.
Precisely what form that concept will take will become clearer over the course of this month.