Following the reveal of the revolutionary Hilux Evo last month and subsequent beginning of its test regime, last weekend Toyota Gazoo Racing SA's new 2017 Dakar Rally challenger took part in its most punishing trial to date.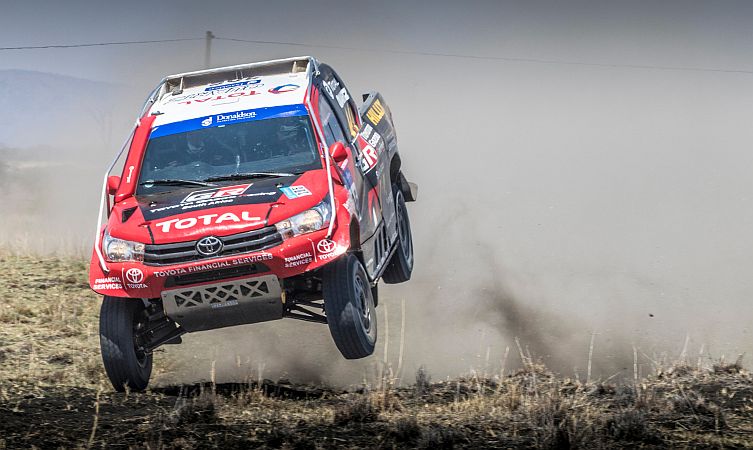 While Toyota Gazoo Racing SA and its fleet of four-wheel drive Hilux models (see image above) continued their unbeaten run in the 2016 Donaldson Cross-Country Championship, Giniel de Villiers and navigator Dirk von Zitzewitz were also in action – albeit in an unofficial capacity.
Learn more: New Toyota Dakar driver wraps up rally title in a Hilux
The pair tested the Toyota Hilux Evo during the event, though they weren't able to score points or assist their teammates in any way.
"The goal with the Toyota Hilux Evo was really for us to assess the new vehicle's suspension in a real-world environment, and do so over the course of a 450km-long race," explained team principal Glyn Hall.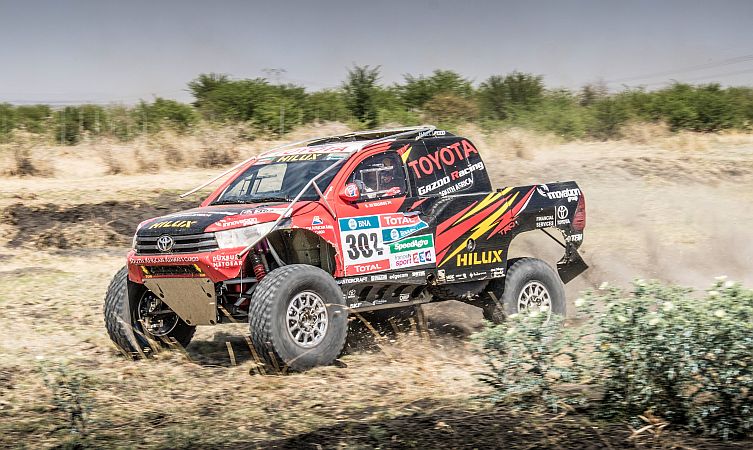 "Usually we get to test new vehicles over much shorter distances, so to be able to cover this distance so early in the new Hilux Evo's life is invaluable. As such, Giniel and Dirk did a fantastic job, and we have a lot of new data to analyse thanks to their dedication over the weekend."
Following this encouraging pre-Dakar test session, the Hilux Evo may be seen again in the final round of the 2016 Donaldson Cross-Country Championship at the end of the month.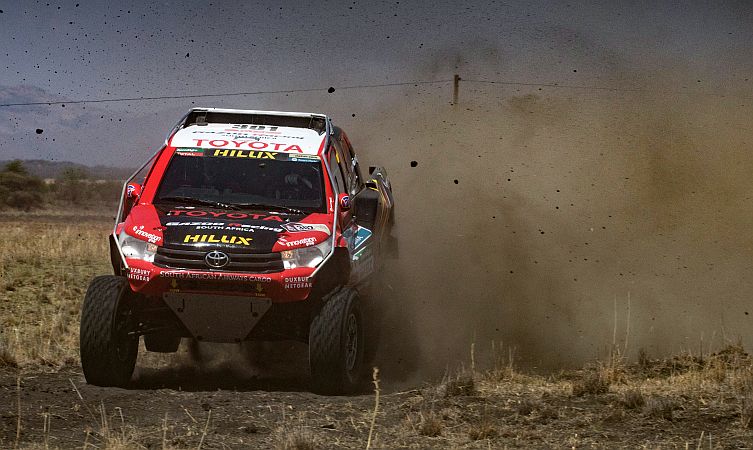 I didn't know that…
Almost one quarter of all new vehicles sold in South Africa is a Toyota – the highest market share of any manufacturer. The new Hilux remains the county's most popular vehicle across all categories, selling over 25 per cent more per month than its most immediate rival and almost 10 per cent more than the country's leading entry-level hatchback.