This relatively unassuming first-generation Toyota Celica has an important place in the history of Toyota in motorsport, being the first manifestation of an official, manufacturer-backed push into world rallying. Its success led directly to the formation of Toyota Team Europe (TTE), which is now known as Toyota Motorsport GmbH (TMG).
Its success led directly to the formation of TTE, now known as Toyota Motorsport GmbH
The Celica's arrival in rallying in 1972 came about through a fortuitous meeting between Toyota and leading Swedish rally driver Ove Andersson.
Toyota had been looking for a discreet way to enter the World Rally Championship that wouldn't conflict with the corporation's stand over the ongoing oil crisis, and Ove was interested in laying the groundwork for a post-retirement business plan in rally car preparation.
A deal was therefore struck in which Ove would be given a car and manufacturer backing in order to prepare a factory fresh Celica for competition in the 1972 Daily Mirror RAC Rally. Immediate success followed, with Andersson and co-pilot Geraint Phillips driving the 135bhp coupe to a class win and ninth position overall – comfortably ahead of the three works Datsun 240Z models.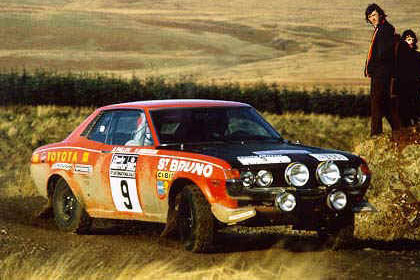 Buoyed by this result, Toyota helped Andersson establish a more formal works team – Team Toyota Andersson. Initially a relatively low-profile outfit with just four mechanics and run from Andersson's home in Uppsala, Sweden, the team took on a programme of four major rallies in 1973 using Celicas built to similar specifications. However in February 1975 the team moved to mainland Europe and adopted the official name Toyota Team Europe.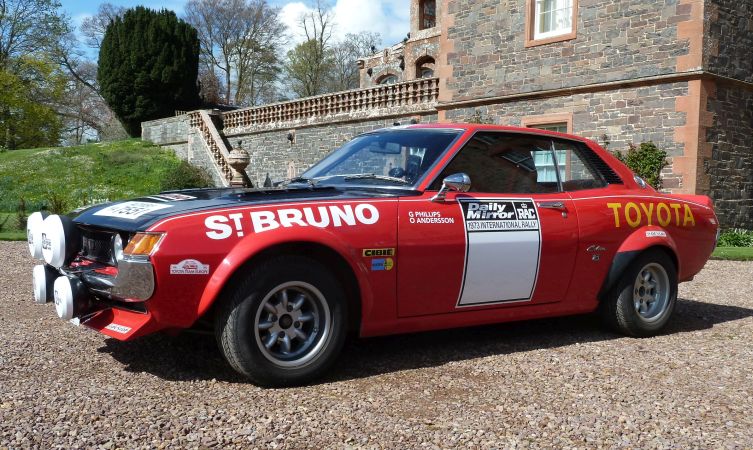 These early Team Toyota Andersson rally Celicas were the only cars in Toyota's rallying history not to wear the manufacturer's white base colour livery.
Toyota GT86 Specification:
Motor Mode vinyl graphics, 8.5×18″ (ET44) Rota RKR silver finish alloy wheels with 235/35 R18 Pirelli tyres, V-Maxx -40mm lowering springs, Miltek Sport stainless steel exhaust system
Also see:
Yatabe Speed Trial Toyota 2000GT
Shelby Toyota 2000GT
IMSA GTU Toyota Celica
Castrol Toyota Celica GT-Four
Esso Ultron Tiger Toyota Supra
Making of our fleet of retro-tastic Toyota GT86 race replicas
Build your own Andersson-livery Toyota GT86
Would you like to build your own scale cut-out model of the Andersson-livery Toyota GT86? Click on the following link to download and print our specially prepared high-resolution PDF document