The Toyota GT86 has received another major honour from UK journalists, being named best coupe in the 2012 Scottish Car of the Year awards.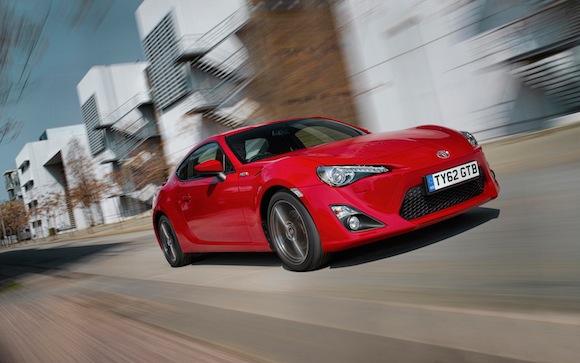 The GT86 followed up its success on track in the recent Britcar 24 Hours race by winning its category in Scotland's premier new car awards, voted for by members of the Association of Scottish Motoring Writers.
John Murdoch, association president, said: "The new coupe category produced some cracking contenders and, for most of the year, it looked as though the voting would go one way. Then Toyota returned to the segment with a vengeance and amazed everyone.
"Not only is the GT86 incredible to drive, but for a sporting coupe it's surprisingly frugal on fuel."
Inspired by great Toyota sports cars from the past, notably the 2000GT of the 1960s and the Corolla GT/AE86 of the 1980s, the GT86 is has a front-mounted, free-revving 2.0-litre 'boxer' engine driving the rear wheels.
Toyota purposely specified standard tyres – the same as those used on Prius – rather than performance rubber, ensuring drivers can fully exploit the GT86's handling potential.
The SCOTY award follows plaudits from Top Gear magazine, where the GT86 won it's 'Speed Week' performance car test and Autocar magazine, which named it a 'B-Road Hero' in July.