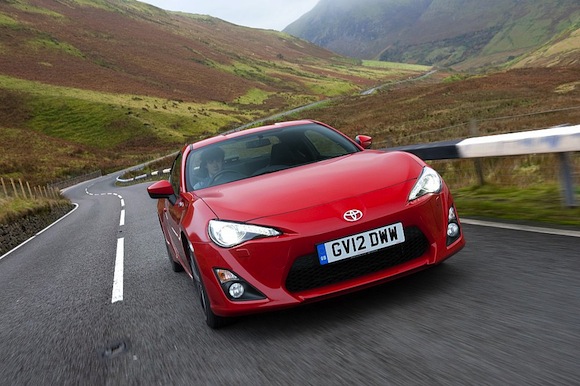 It could be time for us to clear some extra space in the awards cabinet – the Toyota GT86 has made the final shortlist for the title of World Car of the Year 2013.
On top of that, the sports coupe has also made the shortlist of the World Performance Car of the Year award, alongside its sister models the Scion FR-S and Subaru BRZ.
After launching to widespread acclaim last summer, the GT86 has racked up several car of the year awards – from Top Gear, Autocar and CarBuyer to name but a few. Take a look at our GT86 reviews round-up here.
As a mark of the £24,995 coupe's credentials, it's been pitted against the £239,000 Ferrari F12 Berlinetta as well as the Porsche Boxster / Cayman for the performance award. The Mercedes-Benz A-class, Volkswagen Golf and the Porsche Boxster / Cayman have also been shortlisted for the overall title.
A jury of 62 automotive journalists from 23 countries are voting for the awards. The winners will be announced at the New York International Auto Show on Thursday, March 28th, 2013.
Best of all, the GT86 story is really just getting started. We revealed last month that the limited-edition GT86 TRD will go on sale shortly, while the FT-86 Open convertible concept debuted at the Geneva motor show this week.
Read all of our GT86 posts here or find out more on the Toyota website.