Think of the new Toyota GR Yaris as a spiritual successor to the Celica GT-Four. Developed by Gazoo Racing, it is a powerful, four-wheel drive special that is homologated for public sale in order for us to compete in the World Rally Championship. Mechanically and aesthetically, the GR Yaris is therefore closely related to the works competition cars that will grace the WRC special stages in the future.
The production GR Yaris will be officially launched at the Tokyo Auto Salon from 10-12 January 2020. Yet in advance of this event, a selection of motoring outlets were invited to test disguised prototypes in a special event in Portugal. Also in attendance was chief engineer Naohiko Saito, who was able to provide valuable insider information about the vehicle's bespoke nature and meticulous development.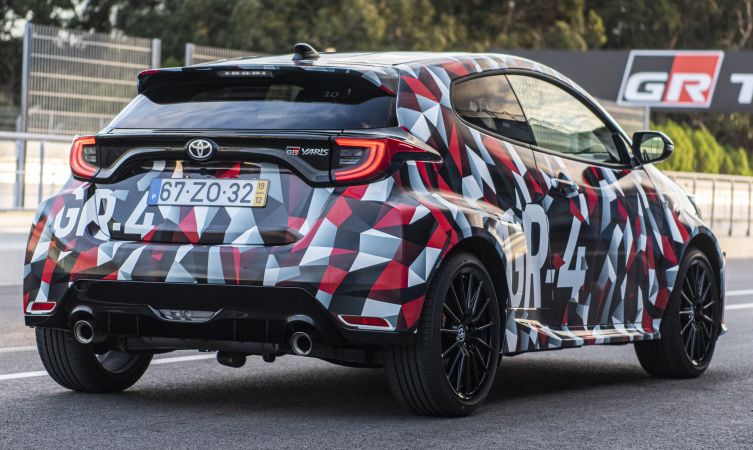 What were the road testers' first impressions of our new super-hot supermini? Below is a selection of excerpts from their online reviews. To read the full reports, click the emboldened links.
"In a time of focusing on efficiency, the significance of Toyota returning to performance cars shouldn't be lost. And it definitely isn't on Naohiko Saito, the self-confessed 'crazy engineer' who led [its] development. You can sense Saito can scarcely believe Toyota allowed him to make it.
"There are… changes under that lightweight bodywork, most notably the three-cylinder 1.6-litre turbocharged engine. It's a brand-new engine and… was designed with a focus on saving weight and efficiency. Saito claims it is the lightest and most powerful 1.6-litre production engine in the world. Toyota says it will offer more than 247bhp and 258 lb ft. [It's] coupled to a six-speed manual gearbox – there's no automatic, both to save weight and because a manual makes it more fun to drive – with power sent to all four wheels."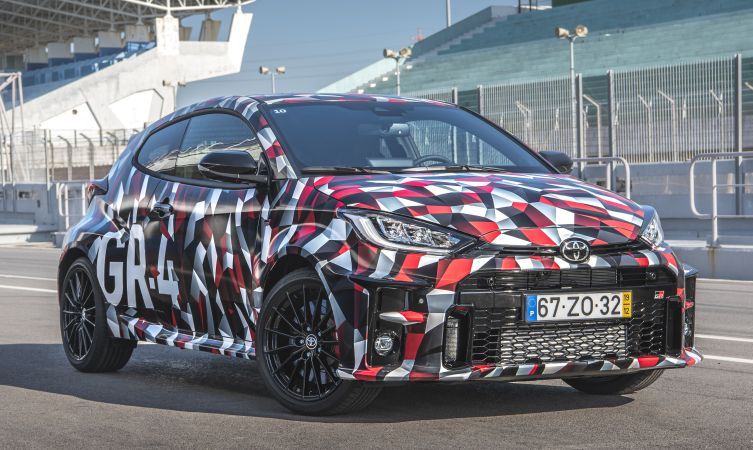 "It's too early to say whether the GR Yaris is a reincarnation of the Imprezas, Evos and GT-Fours of the Nineties. But after a… squirt along some Portuguese roads, it's fair to say that the early signs are certainly promising.
"The structure feels very strong, letting the suspension do its best work over bumps and sunken drain covers. It's surprisingly pliant, and makes the car feel less hardcore than you'd expect. The… GT86-like gearshift and firm brake pedal feel more serious… but it's the way the car responds to small throttle inputs which is the biggest clue that this is no ordinary Yaris."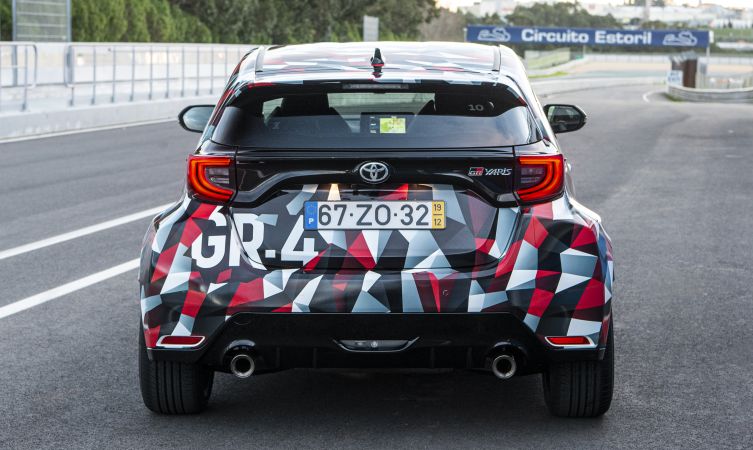 "It's agile and responsive, with direct steering and a healthy amount of low-down torque. The engine and chassis felt well-matched, and the four-wheel drive system dealt effortlessly with a wet track, getting the power down quickly and securely.
"Saito says all-wheel drive cars as varied as the Audi S1, Ford Focus RS, Subaru Impreza and even the classic Lancia Delta Integrale were examined as the GR engineers worked on the Yaris. On the evidence of our early prototype drive, this new Toyota hot hatch… [is] a unique surprise in the small-car sector and looks to provide a high-tech, rally-bred burst of fun."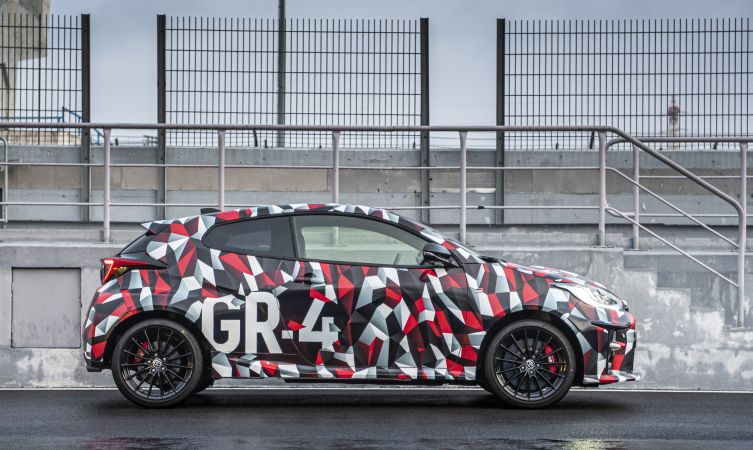 "Four-wheel drive performance cars are common today, but four-wheel drive performance cars homologated for motorsport are much less frequent – making next year's GR Yaris something rather special indeed.
"To this end, the three-door shell is almost completely different from that of the new five-door Yaris. For one, it uses a carbon fibre structure, while individual elements including the roof, tailgate, bonnet, doors and front wings are aluminium for further weight savings. Consider also that the carbon does wonders for structural stiffness.
"The roofline is 95mm lower… while the three-door shell… allows greater aero freedom. There's also further structural stiffening with side members under the car, while the engine is mounted 21mm further back, improving weight distribution."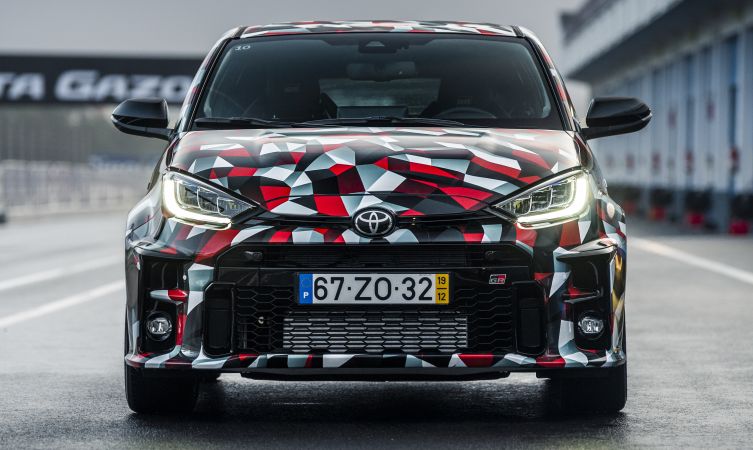 "The GR Yaris's spec is preposterous. There are Russian Olympians less outrageously enhanced. The whole shell is bespoke, hunkered down and brooding. There's no hot hatch on the planet to directly rival it. Nothing else this small has four-wheel drive or power in the same postcode. This is 2020's most relevant supercar. A speed machine that likes a narrow lane, relishes filthy weather, and laughs in a pothole's face.
"This thing is 100 per cent in-house. It's what happens when Japan goes all-out, and in the past, that's brought us the likes of the… Lexus LFA.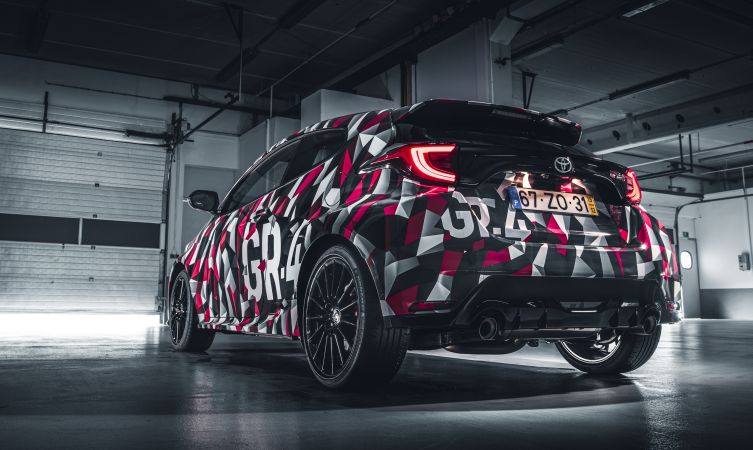 Read more: Introducing the new Toyota Yaris – designed for urban life