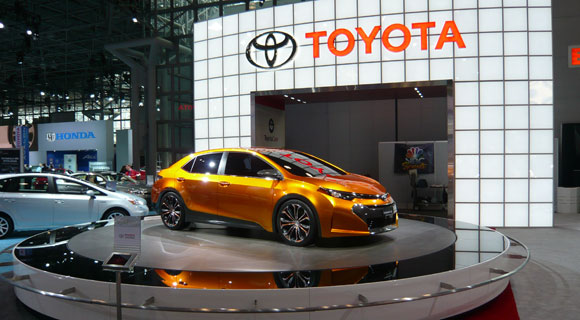 The annual New York International Automobile Show isn't the biggest car show in the world but it's still one of the most revered and established – launching all the way back in 1900 – so it's no surprise the 2013 exhibition opened last week with dozens of world-first vehicle reveals and an exciting car- and activity-packed stand from Toyota, writes Guy Bird.
The big news on the Toyota stand was the global unveil of the third-generation 2014 Highlander SUV/crossover, now longer and wider in order to offer more space for the eight passengers inside. From an aesthetic point of view this US-focused market vehicle also features a deeper and more purposeful front grille and a more muscular and coherent design overall, with the bigger wheel arches and pronounced shoulder line running between them in particular, further improving its chunky presence.
Toyota's centre stage was shared by the excitingly dynamic Corolla Furia concept. First revealed at the Detroit auto show just a few months ago, the concept signals a significant shift in design for the world's best-selling car with its more angled front face and raked back windscreen and promises a more sporty and assertive direction for the brand overall in years to come.
Walking around the impressive exhibition stand you get a strong sense that there is a lot of love for the Toyota brand among New Yorkers, manifested no more clearly than in the display of a fully-liveried Prius resplendent in the New York Yankees' blue and white pinstripes. Denoting that the petrol/electric icon is the official hybrid vehicle for probably the most famous baseball team in the world, it made an unusual and uniquely New York auto show highlight.
An intriguing show stand feature to keep the younger ones interested was the 'Driveland' booth where kids could choose a digital character and location then drive a virtual Prius by standing in front of a video screen and using gesture control alone – like an elaborate Wii-style game. Alongside the opportunity to test-drive the new real-world plug-in Prius at the EV pavilion in another part of the exhibition's Convention Center – Toyota's New York auto show offering truly had something to please and excite young and old alike. For the official car show of one of the greatest cities in the world, you'd expect nothing less.
The New York International Automobile Show opens 10am-10pm every day until Sunday April 7 (closing at 7pm) at the Jacob K Javits Convention Center, 11 Avenue between 34-40 streets New York City. See www.autoshowny.com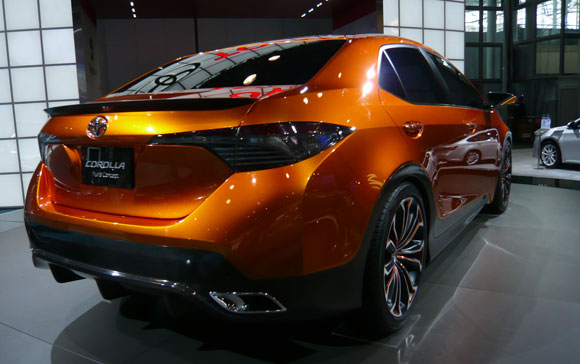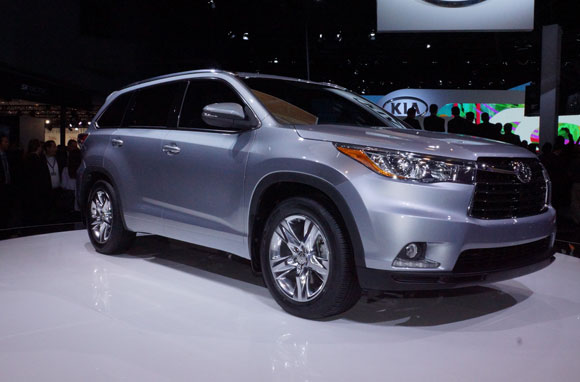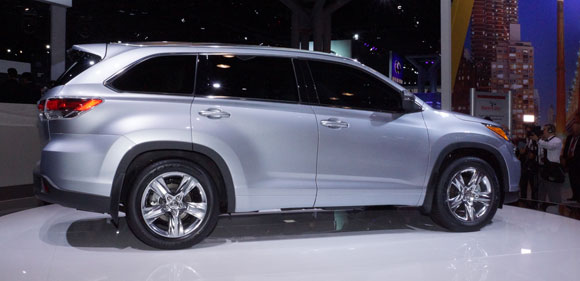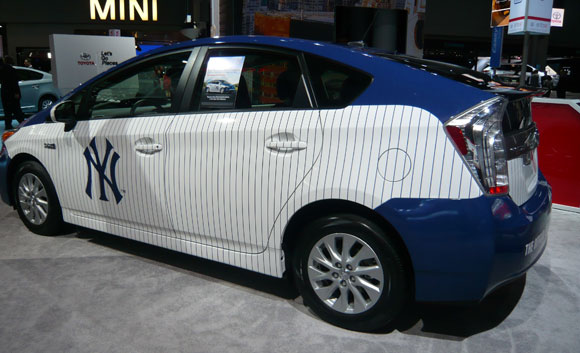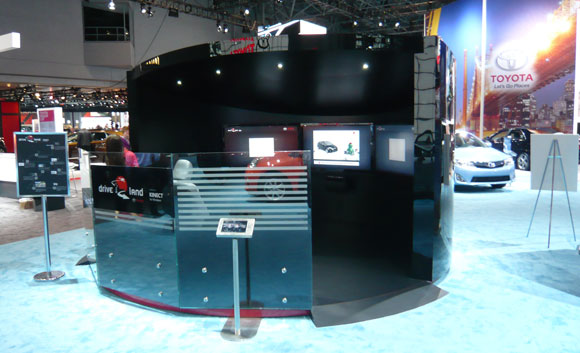 Biog
Guy Bird is a freelance writer and editor specialising in cars and design for the likes of CAR magazine, The Daily Express, Wallpaper* and Car Design News. He attends the world's auto shows from Paris to Tokyo and has road-tested the vast majority of vehicles available in the UK over the last 18 years. www.guybird.com