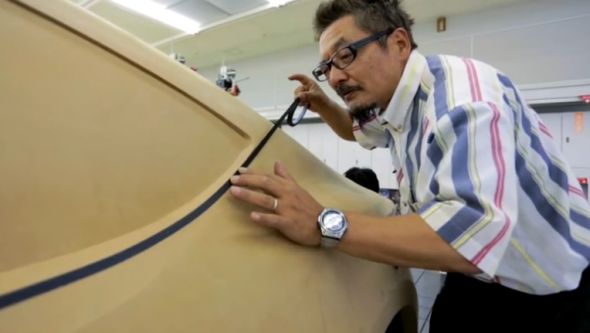 See also:
The philosophy of Toyota design
The five processes of Toyota design
The voices of Toyota design
Toyota Design: A smile says it all
Toyota Design: beauty, art and design
Toyota Design: a decade of awards

In the continuation of our conversation with Tokuo Fukuichi, ex-design chief at Toyota and now head of Lexus, we discover how Toyota's designers endeavour to create cars that balance the analytical left side of our brains with the opposite side that is able to appreciate beauty.
In other words, we wanted to know whether it is possible for practical vehicles like the Toyota Verso to also hold appeal on an emotional level; and then similarly, how successful design can help emotionally-charged vehicles like the Toyota GT86 offer additional layers of functionality.
Finally, how is this balance appraised? Is it through media response, sales figures, or something more subtle on the part of the designer? Watch the following video to find out.
See also:
The philosophy of Toyota design
The five processes of Toyota design
The voices of Toyota design
Toyota Design: A smile says it all
Toyota Design: beauty, art and design
Toyota Design: a decade of awards